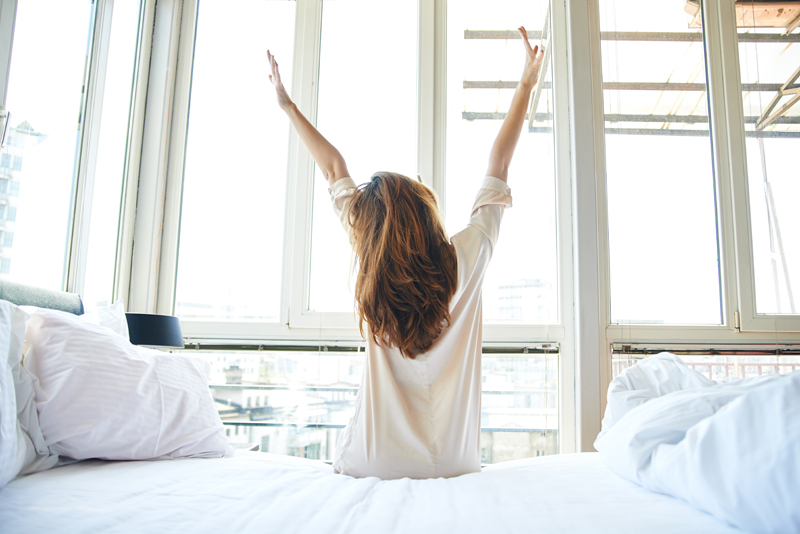 Thought Stopping is the process of terminating negative unwanted thoughts and images as soon as they enter your mind before they have a chance to do any damage. Thoughts do have the power to harm you.

Negative thinking can lead to anxiety and/or depression. One negative thought can lead to another and another until you're drowning in despair. Fortunately, according to WebMD.com, studies show that when you change what you think you can change your mood.

"To stop unwanted thoughts," according to the website, "you focus on the thought and then learn to say 'Stop' to end the thought." At first, you will shout "Stop!" out loud if you are in an appropriate setting. With practice you learn to say it in your mind so that you can use this technique at any time.

It is not unusual to set a goal which you feel great about, but then encounter a deluge of negative thoughts surrounding the goal. Gladys Anderson, a life coach I interviewed earlier this year found this to be true when she went back to school after a long corporate career. She kept hearing this nagging voice saying "you're too old to go back to school", "you're not going to make it", "you're not smart enough", "why can't you just get another job?" Gladys named the voice Negative Nelly and would actually tell Nelly to be quiet whenever she began to accuse, complain and worry.

"If I'm in public my shout is silent," said Gladys, "and when I'm alone I actually yell at her and pretend I'm brushing her off my shoulder like the pest she is."

You set a goal and then negative thoughts beat you up when you try to reach the goal. It's a common occurrence. Thought Stopping is a very useful tool for pessimistic goal setters like myself. If you allow negative thoughts to get traction, they might be able to convince you that your goals are too risky, that you don't have what it takes, that you should quit.

Happify.com teaches users to imagine a huge red STOP sign when they encounter negative thoughts like "The worst is going to happen" or "I'm not good enough." Negative thoughts distract you from what is happening right now. Stopping them immediately helps you to remain firmly in the present moment.

Being fully in the present allows you to put one hundred percent of yourself into achieving your dreams.





You Should Also Read:
Think Big with Coach Gladys Anderson
Three Ways to Change Limiting Beliefs
Can You Become a More Positive Thinker?


Related Articles
Editor's Picks Articles
Top Ten Articles
Previous Features
Site Map





Content copyright © 2023 by Leah Mullen. All rights reserved.
This content was written by Leah Mullen. If you wish to use this content in any manner, you need written permission. Contact Leah Mullen for details.