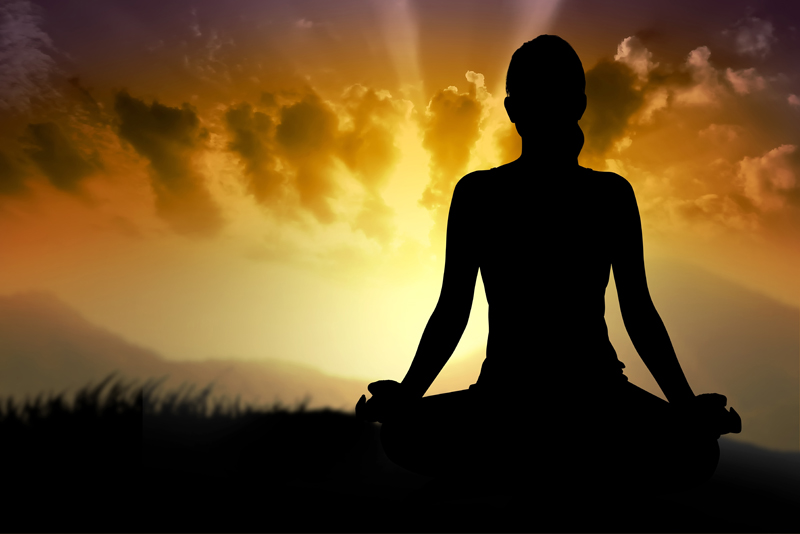 Indian Head Massage is a healing technique that combines massage therapy and Ayurveda. The technique is a combination of stretching, gentle massage, lymphatic drainage massage, acupressure points and energy balancing. It is a mind, body, and spirit healing technique.

Ayurveda is a traditional healing system the originated in India over 4000 years ago. The idea behind Ayurveda is that all illness comes from the energy system and doshas being out of balance. If you balance the energy in the body, you enhance the ability of the body to heal. It relies heavily on the mind, body and spirit connection.

Massage therapy also takes an integrated approach to the mind, body and spirit. Techniques are used for relaxation, energy balancing, and treating the body. Gentle massage helps relax muscles, the brain, and increase circulation of blood and lymph.

Indian Head Massage combines both healing techniques into a simple but effective treatment. The practitioner works on the upper back, shoulders, neck, scalp, face and ears. Some people use an oil treatment on the scalp to promote healthy hair, scalp and overall wellness. A treatment can last from 15 minutes to an hour. The client may remain fully clothed.

There are many benefits of Indian Head Massage. It works on more than one system in the body. It increases circulation of the blood and lymph. The technique also helps relax the nervous system. Relief from muscle and joint pain or stiffness is also a potential benefit.

A sense of peace and well-being may also be a benefit of Indian Head Massage. Tension headaches can be relieved along with the stress and tension that cause such headaches. Eyestrain from working at a computer all day may also be relieved.

Indian Head Massage also works on the energetic system of the body. It balances and heals the upper three chakras or energetic centers of the body. When the chakras are balanced, it enhances the ability of the body to heal naturally. Acupressure points can also be used to balance the energetic meridians. This simple technique can remove blockages in the energetic system and help bring your body into balance.

The scalp massage can also improve hair health and promote hair growth. Facial massage can also be used as a beauty treatment. Oil can be used to treat the scalp and the face. Original Indian Head Massage does use oil treatments.

Indian Head Massage is a simple technique to learn. The science behind it is more complicated than the technique itself. A licensed massage therapist or an Ayurveda practitioner can perform the technique. You can also learn different methods for self-massage.
You Should Also Read:
Ayurveda Elements and Doshas
Massage For Health
Energy Healing Basics


Related Articles
Editor's Picks Articles
Top Ten Articles
Previous Features
Site Map





Content copyright © 2022 by Teresa Post. All rights reserved.
This content was written by Teresa Post. If you wish to use this content in any manner, you need written permission. Contact Teresa Post for details.