Meditation for Holistic Health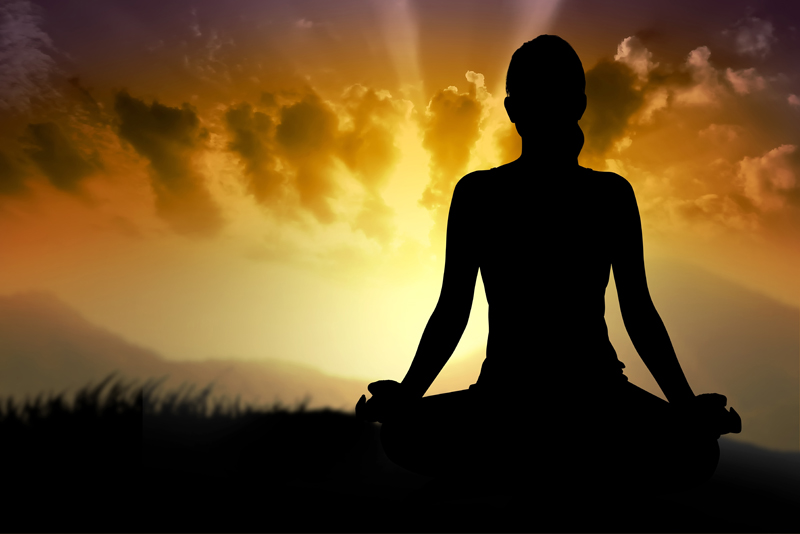 Meditation is an exercise in holistic health and healing. The benefits of meditation are found in the mind, body and spirit. According to the Merriam-Webster dictionary meditate means "to spend time in quiet thought for religious purposes or relaxation". This is true but there is more to meditation and the way that if helps people. You also do not need to be religious or practice a specific religion to enjoy the benefits of meditation.

Mind

The mind benefits from regular meditation practice. Meditation helps build and change neural pathways in the brain and helps enhance certain areas of the brain. Traits like compassion, empathy, kindness, appreciation and forgiveness can be enhanced. It can also help increase concentration and the whole learning process. A reduction in stress helps not only the mind but also the body and spirit as well.

Regular meditation can help change the way that you deal with stressful situations. You begin to look at stressful situations with a different perspective. Things that seemed stressful and impossible do not look so bad anymore. You begin to take things less personally. Depression and anxiety can also be decreased.

Body

Meditation also offers many benefits for the body. The breathing techniques learned in mediation can benefit the respiratory system. The lungs may get stronger and asthma symptoms can be decreased. Mediation may also help lower blood pressure and decrease the risk of heart attack and stroke. Reducing stress is another way that meditation may help with asthma symptoms and heart problems.

The function of the immune system can also be enhanced by meditation. Inflammation may be decreased which can lead to less allergies and a reduction in chronic pain. Increased immune function can help the body better fight off infections like a cold or the flu.

Relaxation is enhanced by mediation. When you can relax your mind you can also relax your body. You may also be able to fall asleep faster and stay asleep longer. This can also help enhance your performance at work or at play. Stamina for exercise many also be increased.

Spirit

Spiritual awareness can also be enhanced by mediation. The regular practice of meditation may help bring your closer to the divine, spirit or higher self. It can help you find a sense of inner peace and calm. Meditation may help you become a happier and more relaxed person.

Simple Meditation

Meditation does not have to be difficult to learn or practice. A simple 10-20 minute mediation everyday can make a difference in your life and your health. Here is a simple mediation that you can use to get started. This is a great meditation if you are trying to fall asleep.

1. Being by either sitting or lying down. You want your back to be straight and you want to be comfortable. Find a position that works best for you. If you are lying down, you may fall asleep.

2. You can light a candle, dim the lights or turn the lights off. If you want, you can listen to soft, relaxing music. Mediation is a very personal practice. Experiment and find what works best for you.

3. Begin by taking a few deep breaths. Concentrate on your breath for a moment. Feel your abdomen and chest expanding and relaxing. Let the breath come naturally. Relax.

4. Start relaxing your body one part at a time. Relax your toes, feet, ankles, lower legs and then upper legs. Take your time and really feel your body relaxing.

5. Move from the lower legs up to the hips. Keep relaxing one part of your body at a time. Move from the hips up to the waist, the chest, shoulders, fingers, wrist, hands and arms.

6. Relax the neck and the face. Keep breathing and relaxing.
7. After you have relaxed your whole body. Mentally scan the body for areas that are not relaxed and focus on relaxing those body parts.

8. When you are finished, take as much time as you want in this relaxed state.

Meditation is a great resource for holistic health and wellness. There are many types of meditation that you can learn and practice. Your practice can be customized to meet your individual needs.
You Should Also Read:
Yoga for Health
Natural Stress Relief


Related Articles
Editor's Picks Articles
Top Ten Articles
Previous Features
Site Map





Content copyright © 2022 by Teresa Post. All rights reserved.
This content was written by Teresa Post. If you wish to use this content in any manner, you need written permission. Contact Teresa Post for details.