The Importance of a Healthy Diet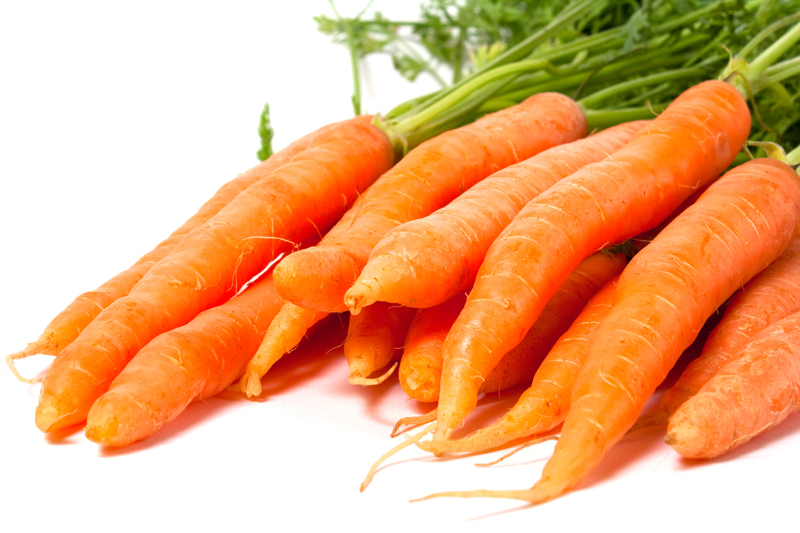 Do people really understand the importance of a healthy diet? I don't think so. If they did, they'd be eating a super healthy diet instead of the poor Standard American Diet –
S.A.D.
for short.
You probably already know that what you put into your mouth makes a difference in your health.
But what are the right healthy food choices? Advertisers and even some well-meaning authors promote un-healthy food choices with misinformation that encourages "live to eat" indulgences. Plus, we tend to reach for packaged, processed and fast foods with little to no nutritional value.
What is a Healthy Diet?
Studies clearly show people are not getting even minimum nutrition from the foods they eat.
This is the result of many things – commercial agriculture, processing, preserving methods, livestock raising practices, food storage, plus the fact that our food choices are being controlled more and more by "Madison Avenue" advertising executives and that old demon "Temptation."
For example, when whole wheat is processed into white flour 65 to 85% of the
B vitamins
are removed, most
minerals
are destroyed, including 59% of the magnesium and 72% of the zinc, plus a significant amount of other vitamins, minerals, fiber and essential fatty acids are lost.
All in all, an appalling 26 essential nutrients are taken out. They then add a couple of cents worth of synthetic vitamins B1, B2, niacin, iron and calcium and call the bread "enriched."
What nonsense!
Making healthy food choices, such as
whole grains
, fresh
fruits
and
vegetables
and other
low glycemic
index carbohydrates, has declined dramatically during the 20th century. While food and beverage choices high in
food calorie
counts, but devoid in nutrition, has greatly increased.
Today, two-thirds of the SAD American diet is composed of non-nutritious and unhealthy fats and refined sugars. Statistics show the following changes in the percentages of foods we eat:
As you can see we've let cravings get out of hand. Unhealthy sugar and fat consumption has doubled and healthy
carbohydrates
are half what they were. Plus, there's a clear correlation between these statistics and the increase of diseases like
heart disease
,
cancer
and
diabetes
.
Many foods have a negative side effect on overall nutrient levels. Consider these few examples:
Milk with synthetic vitamin D robs your body of magnesium.



High glycemic foods destroy B vitamins necessary for alleviating stress.



Caffeine also robs your body of B vitamins.



Just one cigarette destroys 25 mg. of vitamin C.



Alcoholic beverages cause a depletion of vitamins B1, B2, B6, B12 and folic acid, plus vitamin C, vitamin K, zinc, magnesium and potassium.



Prescription and over-the-counter drugs can increase excretion of nutrients and interfere with absorption. Aspirin, for example, impairs utilization of vitamin C and folic acid.



Laxatives and mineral oils deplete the body of fat-soluble vitamins A, E and D.



Birth control pills interfere with availability of vitamins B6, B12, folic acid and vitamin C.
As you can see, we have a few things to overcome in order to live a buoyant, vibrant, healthy life. Start by focusing, on the overall picture. Here are some recommended eating guidelines::
Next go to the
healthy eating guide
to help you in making healthy food choices.
Whenever possible, choose organic whole grains, fresh fruits and vegetables, free-ranging poultry, meats and fish and whole food
natural health supplements
from the human food chain.
Eating to live can be fun and rewarding. Take a step in the right direction and soon it can turn into a healthy habit. As you start to feel better, look better and have more energy, making healthy food choices becomes easier and easier. And, it pays off big-time in healthy dividends.
My highest recommendations for the most effective, safest whole food supplements that come naturally from the human food chain can be found at the
omega 3
and
feel better
web sites.
Be sure to sign up for my free
Natural Health Newsletter
.
Click here for the
Site Map
Articles you might also enjoy:
High Fiber Food for Healthy Results
List of High Fiber Foods
10 Healthiest Foods for Healthy Eating
Omega 3 Fish Oil Benefits for You
© Copyright Moss Greene. All Rights Reserved.
To subscribe to the Natural Health Newsletter, just enter your email address in the subscribe box at the bottom of this page.
Note: The information contained on this website is not intended to be prescriptive. Any attempt to diagnose or treat an illness should come under the direction of a physician who is familiar with nutritional therapy.


Related Articles
Editor's Picks Articles
Top Ten Articles
Previous Features
Site Map





Content copyright © 2022 by Moss Greene. All rights reserved.
This content was written by Moss Greene. If you wish to use this content in any manner, you need written permission. Contact Moss Greene for details.