The Maker's Diet or Faker's Diet?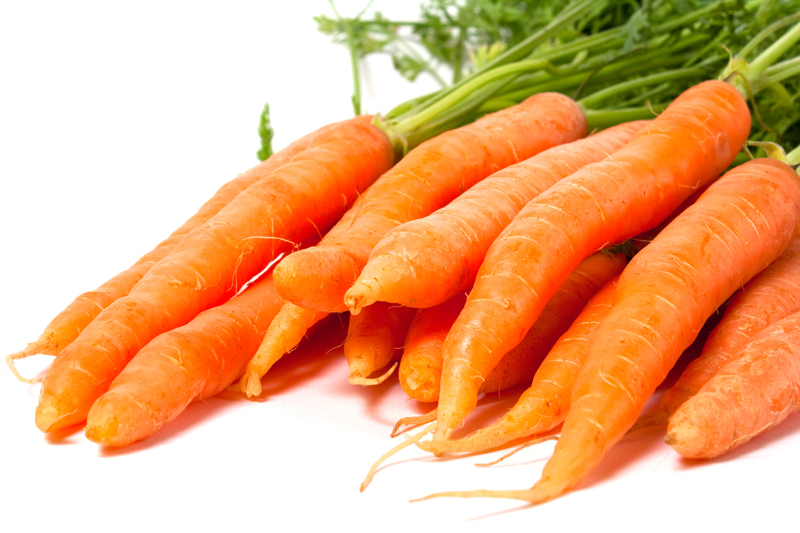 The Maker's Diet
1
– hum, interesting title. But should Jordan Rubin's book really be called "The Faker's Diet?" And what about his Garden of Life products? Would "Garden of Lies" be more appropriate? Let's do some digging to unearth the truth.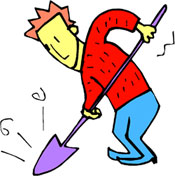 Rubin's first book,
Patient Heal Thyself
(another good title – but appearances can deceive), was removed from the market by the FDA for making unsubstantiated medical claims and false advertising. Does that mean Rubin, his books and his products are bad? Not necessarily, but let's dig deeper.
If you're not familiar with Rubin's "miracle" ingredient, "soil organisms," let's bring the little buggers up into the light of day.
2
First off, he tries to make us believe the Bible and various researchers
3
recommend eating dirt for the soil organisms. Is this true? Of course not. But, by starting with basic facts and adding a whirlwind of fast talk, Rubin concludes 1 + 1 = 3, when it doesn't. That's how the art of con works.
Who is this Jordan Rubin anyway? After all, he's got a slew of important looking academic letters after his name – Ph.D. (Doctor of Philosophy), N.M.D (Naturopathic Medical Doctor) and C.N.C. (Certified Nutritional Consultant). But are they for real? Let's use a roto-rooter on this one, because all these so-called degrees come from unaccredited "pay a fee/buy a degree" diploma mills.
4
Rubin's Ph.D. "school," The Academy of Natural Therapies (ANT – another underground critter), was even shut down by the Office of Consumer Protection in a major fraud lawsuit against its founder Steven Byrnes. By the way, Byrnes was a big promoter of highly saturated (97%) coconut oil – another of Rubin's product ingredients. Research shows consumption of saturated fats like coconut oil greatly contributes to both stroke and heart disease. Interestingly enough, Steven Byrnes died last year of a stroke – at age 40.
Finally, if this isn't enough, Rubin claims the "research" which backs up his scandalous books and products was (and I quote) "published in the highly respected peer-reviewed journal
Progress in Nutrition
."
5
Ever heard of it? Me neither. Tunneling deeper proved that
Progress in Nutrition
is NOT "highly respected," NOT "peer-reviewed" and NOT listed as a journal – anywhere! Apparently only one "Special Issue" was ever printed and that was sponsored (which means paid advertising) by (you guessed it) Jordan Rubin and Garden of Lies (excuse me, I mean "life.")
And speaking of "life," your life is dependent on nutrition, so it's essential to be careful about what you put into your body.
6
Life expectancy is much longer than it was even a hundred years ago. Sanitation is far better and medical practices have vastly improved, but the main reason people live longer is because far fewer die of infectious diseases. And, infectious diseases come from bacteria, viruses, parasites and numerous "organisms" in dirt!
Bottom line? Avoid soil organisms, Faker's Diets, coconut oil, the Garden Of Lies and all other dirty little scams!
7
Other articles about Jordan Rubin and The Maker's Diet:
1.
The Art of Con
2.
Garden of Lies
3.
Who Can You Trust?
4.
The Game of Higher Degrees
5.
The Tangled Web of Deception
6.
Is Dirt in the Human Food Chain?
7.
Rubin's Dirty Little Secret
Be sure to check out my
Natural Health Newsletter
.
Click for the
site map
.
To subscribe to the Natural Health Newsletter, just enter your email address in the subscribe box at the bottom of this page
Note: This information is not intended to be prescriptive. Diagnosis or treatment of an illness should come under the direction of a physician who is familiar with nutritional therapy.


Related Articles
Editor's Picks Articles
Top Ten Articles
Previous Features
Site Map





Content copyright © 2022 by Moss Greene. All rights reserved.
This content was written by Moss Greene. If you wish to use this content in any manner, you need written permission. Contact Moss Greene for details.