Is Dirt In The Human Food Chain?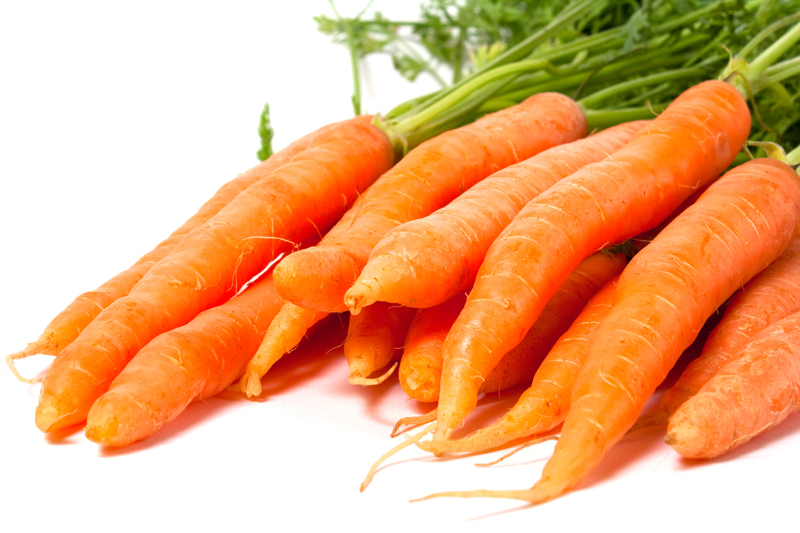 Jordan Rubin pays lip service to "whole foods" because he knows it's important to consumers. He devotes pages trying to convince you of his expertise on the topic. Although a lot of what he says about whole foods is accurate, he then (without telling you) pulls off a slight-of-hand. Instead of using whole food sources in his products, he uses cheap non-human ingredients. This is a typical tactic of scoundrels like Rubin.
Rubin also sings the praises of Dr. Westin Price and does a mini book report of Dr. Price's classic
Nutrition and Physical Degeneration
. But, with his typically fraudulent style, he deceptively sandwiches Dr. Price's research within his hype about "soil organisms." Rubin implies the people Price studied ate dirt. Nowhere does Dr. Price even insinuate any such thing.
All of the healthy humans Dr. Price studied ate whole, unprocessed foods from the human food chain and they all consequently enjoyed optimum health. That was the whole point of this scholarly work. Much of Rubin's health advice actually contradicts Price's findings. Because most people haven't read
Nutrition and Physical Degeneration
, they wouldn't know how cleverly Rubin twists Dr. Price's words and research to serve his own greedy purpose.
He also uses Price and other sources to sell the idea of "fermented" foods being healthy. They are healthy - under certain circumstances. But this is just another one of Rubin's tricks. The fermentation of food has been around a long time. It's nothing new and most people have eaten some kind, such as yogurt, kefir, cheese, miso, soy sauce or sauerkraut. Rubin builds on this idea of "fermented foods" by making up an elaborate story of how his supplements have been "potentiated" through a similar fermentation process. It's a great story, but don't fall for it.
"Potentiated" is an old MLM hype marketing term. The dictionary definition of potentiate is to "increase the effect of (a drug); to promote or strengthen."
1
Rubin uses the word "potentiated" because it sounds impressive. But the only thing he's potentiating – promoting or strengthening – is the hype marketing about his product being fermented.
So, where's the catch? Beyond the mumbo jumbo, if you look at his labels you'll see that practically all his products contain "fermented molasses." Fermented molasses are just concentrated sugars used to make rum. Rubin isn't providing the health benefits of a fermented food like yogurt. He's giving you something equivalent to a sweetened alcoholic beverage. After all, beer and whiskey are also fermented foods. No wonder some people say they "feel good" when they take Rubin's products. It's a sugar and alcohol high!
The reason people drink alcohol is because it temporarily makes them feel good. Sugar gives a temporary high too. People also say they feel good on crack, cocaine and heroin. But, even though these products make them feel good, they destroy their health and body in the process. The only time a "feel better" testimonial is valid is when the product is backed by proven valid nutritional science. Otherwise, it's either a placebo or, even worse, possibly dangerous.
Rum, fermented molasses and the sugars they contain are not healthy for anyone, especially the people who have many of the health problems Rubin claims to cure. Buyer beware - these products are a serious health threat!
Footnote:
1.. The American Heritage Dictionary, Third Edition, Houghton Mifflin Company.
Other articles about Jordan Rubin and The Maker's Diet:
The Maker's Diet or Faker's Diet
The Art of Con
Garden of Lies
Who Can You Trust?
The Game of Higher Degrees
The Tangled Web of Deception
Rubin's Dirty Little Secret
Be sure to check out my
Natural Health Newsletter
.
Click here for the
Site Map
Articles you might also enjoy
Deception - Poison Fruit
To subscribe to the Natural Health Newsletter, just enter your email address in the subscribe box at the bottom of this page.
©Copyright Moss Greene. All Rights Reserved.
Note: The information contained on this website is not intended to be prescriptive. Any attempt to diagnose or treat an illness should come under the direction of a physician who is familiar with nutritional therapy.


Related Articles
Editor's Picks Articles
Top Ten Articles
Previous Features
Site Map





Content copyright © 2022 by Moss Greene. All rights reserved.
This content was written by Moss Greene. If you wish to use this content in any manner, you need written permission. Contact Moss Greene for details.