The Tangled Web of Deception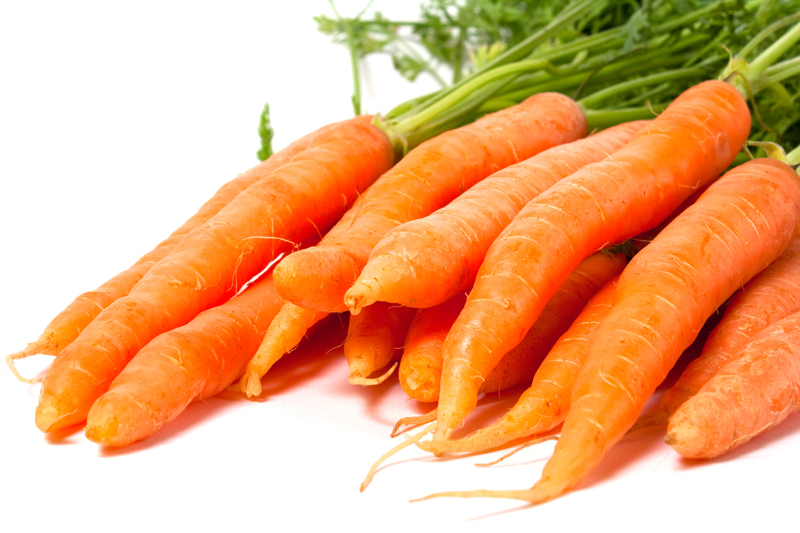 If appealing to God's authority for soil organisms wasn't enough, Jordan Rubin, in his books, newsletters and lectures, promotes fake research to gain credibility. How many people actually follow Rubin's research trail? Not many, or the stuff wouldn't be selling anymore. So, let's track down the truth.
First and foremost, Rubin uses studies "published" (his words, not ours) "in the highly respected peer-reviewed journal
Progress in Nutrition
." Just because he says it's "published" and calls it a "peer-reviewed journal" doesn't make it true. As a matter of fact, it's not. Rubin only uses these terms to try and bolster his own credibility. He also understands that most people don't know what a
peer-review journal
is. But, we do. So, let's check it out.
The best authority on the topic is the National Library of Medicine's
Index Medicus
.
Index Medicus
has a listing of all the authentic, well respected, peer-reviewed journals. But, no matter how hard you search, you won't find
Progress in Nutrition
listed. Surprised? If not, you may be surprised that the deception actually gets much worse.
We've never had any trouble finding the websites of peer-reviewed journals. Search the internet for the
American Journal of Clinical Nutrition
,
Journal of the American College of Nutrition
or
Journal of Nutrition
and you'll find an official website with a searchable database for articles published in these journals. But
Progress in Nutrition
has none. All you can find are commercial websites selling Garden of Life products and referring to the so-called "studies" in the so-called "publication."
Actually, if you dig deep enough into the murky depths of the internet, you will find a "special issue" of
Progress in Nutrition
conveniently sponsored by (that means "paid for") Garden of Life. (By the way, peer-reviewed journals are not sponsored by self-interested salesmen or commercial companies!). In this "special issue," Rubin retells his story, promotes his so-called "credentials" and sells his products, which, incidentally, have gotten him into a lot of trouble for making false and misleading claims.
1
Upon closer examination of the alleged "publication," not one single study fits the scientific criteria of any authentic peer-reviewed journal. It's all self-described "anecdotal" stories. Anecdotal means "a short account of some interesting or humorous incident."
2
In other words, it's not proven, verified or even assumed to be genuine.
One article in the magazine is by Dr. Paul Goldberg, D.C., a chiropractor mentioned throughout Rubin's materials. Goldberg, in his "study" of Rubin's products, notes that participants were required to "Take care of [their] general health by avoiding processed foods…and not engaging in toxic habits, specifically alcohol, tobacco and any drugs…."
3
Well, that's a no brainer! Anyone who follows basic health advice like this would get favorable results.
Goldberg also wrote an article about Garden of Life's Primal Defense product for the
Townsend Letter for Doctors & Patients
. This is passed off as another "published study" in a "peer-reviewed" journal. But, it's not!
The disclaimer on the
Townsend Letter
website states, "some information [in this publication] will be biased from the viewpoint of the author, be it physician or patient. We encourage reports which frequently are anecdotal [humorous and interesting]. Hence, information presented may not be proven or factually correct." Wow! In other words, this newsletter is NOT "scientific," NOT "peer-reviewed" and NOT even necessarily based on fact.
Goldberg is the "Director of Physician Education for Original Medicine" – a new line of supplements and services offered through Garden of Life. In other words, Goldberg's so-called "studies" are just biased advertising copy to market their products.
Another writer, Dr. Peter Rothschild, wrote volumes of glowing materials for Rubin's "special edition." Rothschild also claims to be an MD, NMD, ThD and PhD. Any of these credentials look familiar? The web of deceit grows bigger. No matter how hard we searched, not one of his degrees could be verified. We did, however, find that Rothschild was arrested in 1991 for smuggling drugs into the U.S. and has had his hand in promoting numerous illegal and dangerous procedures and cures. Rothschild also claims to be an ordained minister and that he was once the Dean of (guess where?) the People's University of the Americas. (P.U. – something's really beginning to stink.) Not surprisingly, despite repeated attempts, People's University refuses to reply to any inquiries about Rothschild.
Now don't you find it slightly curious that fake studies published in a fake journal about fake health products created by one of Rothschild's cohorts (Rubin) were performed and written by the man (Rothschild) who was supposedly the Dean of P.U. when Jordan Rubin was given his fake NMD degree? "Oh, what a tangled web they weave, when first they practice to deceive."
One last thing about this "special edition" of
Progress in Nutrition
. The editor, Georges Halpern, MD, PhD, states in small print at the back of this almost 300 page Garden of Life commercial advertisement, "I could not support, endorse, condone or approve some
personal interpretations
or
opinions
presented in some clinical articles of this issue."
4
(Emphasis ours.)
If you read that far in the magazine - and Rubin's betting the farm you won't - Halpern's basically telling you that what's being presented is just personal opinion - not fact or science. In other words, it's pure hocus-pocus hype marketing and certainly not something to stake your health and life on!
Footnotes:
1. Dept. of Health and Human Services, Florida District Warning Letter dated 5/11/2004.
2. The American Heritage Dictionary, Second College Edition, p. 108.
3. Progress in Nutrition, Special Edition published by Garden of Life, Primal Defense HSOs as Applied to Medically Unresponsive Chronic Disease Conditions in Adults, P.A. Goldberg, DC, page 7.
4. Progress in Nutrition, Special Edition published by Garden of Life, Review, comments and discussion by Georges M. Halpern, MD, PhD, page 37.
Other articles about Jordan Rubin and The Maker's Diet:
The Maker's Diet or Faker's Diet
The Art of Con
Garden of Lies
Who Can You Trust?
The Game of Higher Degrees
Is Dirt in the Human Food Chain?
Rubin's Dirty Little Secret
Be sure to check out my
Natural Health Newsletter
.
Click here for the
Site Map
Articles you might also enjoy
Deception - Poison Fruit
To subscribe to the Natural Health Newsletter, just enter your email address in the subscribe box at the bottom of this page.
©Copyright Moss Greene. All Rights Reserved.
Note: The information contained on this website is not intended to be prescriptive. Any attempt to diagnose or treat an illness should come under the direction of a physician who is familiar with nutritional therapy.


Related Articles
Editor's Picks Articles
Top Ten Articles
Previous Features
Site Map





Content copyright © 2023 by Moss Greene. All rights reserved.
This content was written by Moss Greene. If you wish to use this content in any manner, you need written permission. Contact Moss Greene for details.