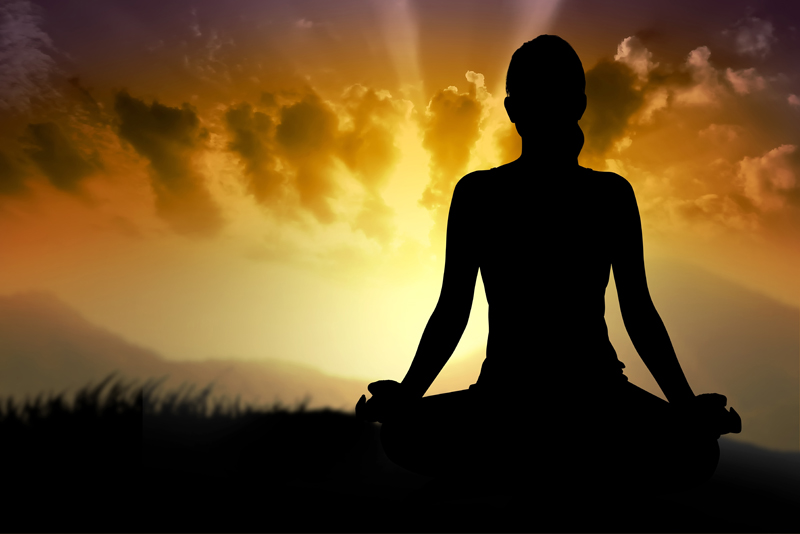 Some people say that the eyes are the windows to the soul. Eyes can be expressive and soulful. Your eyes allow you to see the world in your own unique way. Eye disorders and diseases can change the way you see the world and how you live your life. They can range from allergies and dry eye to Glaucoma or Macular Degeneration. There are many natural ways to protect your eyes and potential prevent diseases.

You should get regular eye exams as part of your preventative medical screenings. Not only can an eye doctor detect the beginning stages of an eye disease, they can also detect other medical conditions. Changes in vision can be an indicator of other health issues as well. Early detection can help.

Take care of your eyes. Wear sunglasses when you go outside during the day. Make certain they are made to filter out UVB and UVA rays. If you need corrective lenses to see clearly do not be afraid to wear them. Wear safety glasses when working with tools or chemicals. Eat a healthy diet with plenty of fruits and vegetables and less processed foods.

Eye irritation can happen from straining your eyes, allergies, and lack of sleep. If you stare at a computer screen for hours it can cause eye strain. To protect your eyes, take frequent breaks and look off in the distance every occasionally. Close your eyes when you feel the need and put your palms over your eyes for a few seconds. You can perform eye yoga to help relax and strengthen your eyes. Acupressure, acupuncture and energy work can also help. Using a neti pot for your sinuses can also help with eye allergies.

Dry eye syndrome happens when your tear glands chronically fail to produce tears. There are homeopathic eye drops in the market. Eating your fruits and vegetables and taking a b complex vitamin might help. Supplements such as chamomile or goldenseal may be helpful as well. Alternative treatments like lymphatic drainage massage could prove to be beneficial.

Night Blindness is another common eye disorder. The name says it all, you cannot see to drive at night. The glare from vehicle lights can make it difficult to focus or see. There are glasses that are made to help by cutting down on the glare. Vitamin A and bilberry extract may be beneficial in preventing night blindness.

Cataracts occur when spots form on the lens of your eye which makes things appear foggy. Treatment for cataracts is eye surgery. Prevention can be linked to diet. You want to get enough vitamin C and E as well as Beta-carotene. Eat plenty of orange, yellow or dark green vegetables. Cut back on sugar, diary and processed foods. Bilberry, rosemary and ginger may be beneficial as well.

Glaucoma is caused by a blockage in the drainage system of the eye. This causes pressure on the eyeball that squeezes the optic nerve. To aid in the prevention of glaucoma limit foods such as caffeine, red meat, organ meat, and egg yolks. Vitamins that may help include a, C and B complex. Herbs that can be useful are Bilberry and Oregano.

Macular Degeneration is often age related and normally progresses slowly. Small yellow particles accumulate behind the eye. The photoreceptors are damaged causing a loss of central vision while peripheral vision is not damaged. There is no cure. Prevention is key. Risk factors include genetics, inflammation, smoking, high fat intake, and nutritional deficiencies. Sea food and algae may be beneficial. The vitamins lutein and zeaxanthin as well as bilberry extract are thought to be the most effective prevention.

Talk to your health care practitioner about your risks and what preventative measures are appropriate for you. Eat healthy, whole foods and get plenty of exercise.

References:

Langer,S. (1997). New Insights into better vision. Better Nutrition, 59(7), 48-53

Rosick E. Prevent Age-Related Vision Loss. Life Extenstion.22,2 60-66, Feb 2016. ISSN:1524198X

Tweed, V. (2015) ULTIMATE EYE HEALTH GUIDE. Better nutrition.77(5),44-48

Yost, d. (2009) Preventing Macular Degeneration: A New Theory. Life Extenstion, 84-91


You Should Also Read:
Eye Strain Relief
Lymphatic Drainage Massage


Related Articles
Editor's Picks Articles
Top Ten Articles
Previous Features
Site Map





Content copyright © 2023 by Teresa Post. All rights reserved.
This content was written by Teresa Post. If you wish to use this content in any manner, you need written permission. Contact Teresa Post for details.