Private Schools and Children with Disabilities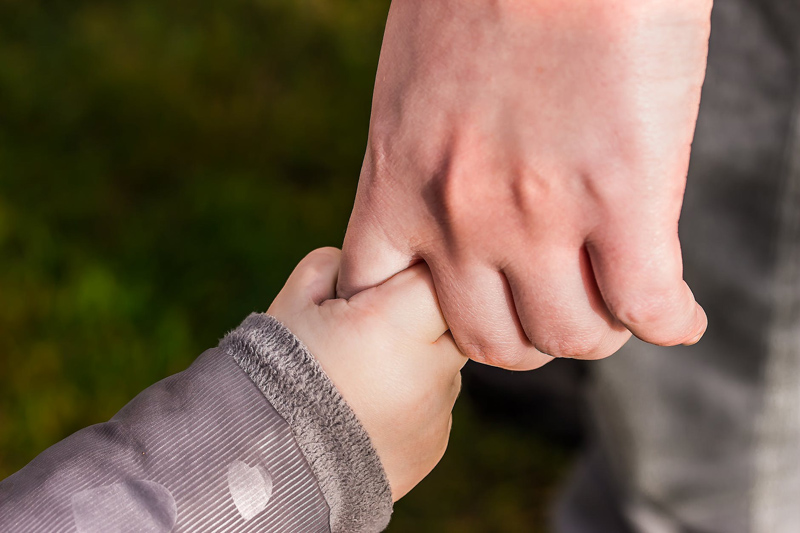 Families sometime seek a private school for their child with special needs. They may be seeking an inclusive environment, or plan to educate the child in the same school as older brothers and sisters. Some private schools offer summer programs in addition to or that are included in the regular school year. Larger communities may offer programs that are associated with churches or are otherwise culturally appropriate for particular neighborhood groups, or feature staff who are multilingual as well as multicultural.
Some private school curriculum is based on Montessori methods or Waldorf education. Others may offer better schoolwide accommodations for hearing impairment, neurological or developmental disability, or chronic health conditions, or focus on total communication.
Some private schools have accredited programs for Applied Behavioral Analysis (ABA). Adults with autism have reported that they experienced Applied Behavioral Analysis during childhood and teen years as abuse. Both parents and teacher may lack the perspective to rescue a student who has been subjected to results-oriented behavior modification that benefits only adults in charge.
Parents who would otherwise homeschool their children may find a private school in their area that features specific curriculum, class size, staff or philosophy that is a better fit for their families. Some private schools have been started by family members concerned with restricted options for a child with special needs. Many private schools provide partial scholarships for neighborhood children, offer reduced rates for the second or third child in a family, and may offer discounts to members of affiliated congregations and their own staff members' families.
If you are considering private schooling,
the National Association for the Education of Young Children (NAEYC)
is an excellent resource to find quality programs throughout the United States. If your child is already enrolled in a private school, the NAEYC offers support, training, and has criteria for accreditation that will ensure better quality opportunities for children, staff and families.
Browse at your local bookstore, public library or online retailer for items like
The Law of Special Education and Non-Public Schools: Major Challenges in Meeting the Needs of Youth with Disabilities, and
How To Raise An Amazing Child the Montessori Way,
Montessori: The Science Behind the Genius
, the Montessori Sorting Box
for great ideas about encouraging children as they learn and grow.
Confessions of a Montessori Mom blog
https://montessoriconfessions.blogspot.com/2008/02/maria-montessori-would-turn-over-in-her.html
Montessori and the Child with Special Needs
https://www.blog.montessoriforeveryone.com/montessori-and-the-special-needs-child.html
Alternative Designs for Special Education
Support for Developing and Sustaining Programs in Private Schools
https://adspecialed.com/
Early Childhood Education and NAEYC
https://www.bellaonline.com/articles/art53251.asp
Montessori
Benefits to Students with Down Syndrome in the Inclusion Classroom
https://www.riverbendDS.org/bosworth.html
Salt Lake Tribune: Renewed approach to test the 'magic of Montessori'
Mom's trials educating daughter with Down syndrome led to
creation of new school
https://archive.sltrib.com/printfriendly.php?id=12496967&itype=ngpsid
The Elizabeth Academy
in Murray, Utah
Preschool and the Child with Down Syndrome
https://www.riverbendDS.org/gibson.html
University of Kansas Circle of Inclusion Project
Inclusion Within the Context of a Montessori Classroom
https://severedisabilitykid.blogspot.com/2009/04/inclusion-within-context-of-montessori.html
https://www.circleofinclusion.org/english/demo/lawrenceraintree/overview/mont.html
National Autistic Society
The Autistic Spectrum
- Autism, Asperger syndrome (AS) and Semantic Pragmatic Disorder (SPD) - a practical Montessori response by Wendy Fidler
The three Rs of autism
- Montessori learning environments
Typical Private Schools and Autistic Learners
https://autism.about.com/od/schoolandsummer/a/edoptionshub_4.htm
Waldorf Education
Camphill Association of North America
Waldorf Schools for Children with Developmental Disabilities
https://www.camphill.org/
Resources on Waldorf Education
https://www.waldorfanswers.org/Resources.htm
Frequently Asked Questions
about Waldorf Education
Down Syndrome Association of Greater Cincinnati - Education Resources
https://www.dsagc.com/programs.asp
Homeschool Considered Private School
in Some States (Illinois)
https://www.riverbendDS.org/homeschooling.html

Deaf Education Information from the Clerc Center
Gallaudet University
https://clerccenter.gallaudet.edu
Alone in the Mainstream
- A Deaf Woman Remembers Public School (review)
https://deafness.about.com/od/historicprogress/fr/alonemainstream.htm
Children with Diabetes
Children with Diabetes at School
https://www.childrenwithdiabetes.com/survey/d_0h_131.htm
Information on Diabetes for Classmates
https://www.childrenwithdiabetes.com/d_0q_421.htm
Children with Diabetes and Behavior at School
https://www.childrenwithdiabetes.com/dteam/index_behavior.htm
Protect Your Child at School - Diabetes Health
What if my child goes to private school?
www.diabeteshealth.com/read/2003/07/01/4017.html
PACER Center -
Parentally-Placed Private School Children with Disabilities
https://www.fape.org/
Friendship and Inclusion for Children with Special Needs
https://www.bellaonline.com/articles/art48700.asp
Special Ed Comes to Catholic School
https://specialchildren.about.com/b/2010/02/23/special-education-comes-to-catholic-school.htm
Rights of Students with Disabilities in Public Charter Schools
https://innovation.ed.gov/2017/01/18/rights-students-disabilities-public-charter-schools-webinar-january-18-2017/?utm_content
Disabilities group to CPS: Make sure charter schools welcome special ed students
https://chicago.suntimes.com/politics/disabilities-group-to-cps-make-sure-charter-schools-welcome-special-ed-students/
You Should Also Read:
Children and Sign Language
Homeschooling Children with Special Needs
Universal Design for Learning


Related Articles
Editor's Picks Articles
Top Ten Articles
Previous Features
Site Map



Follow @DownSynAdvocacy
Tweet





Content copyright © 2022 by Pamela Wilson. All rights reserved.
This content was written by Pamela Wilson. If you wish to use this content in any manner, you need written permission. Contact Pamela Wilson for details.