Chicken and Squid Rice Noodles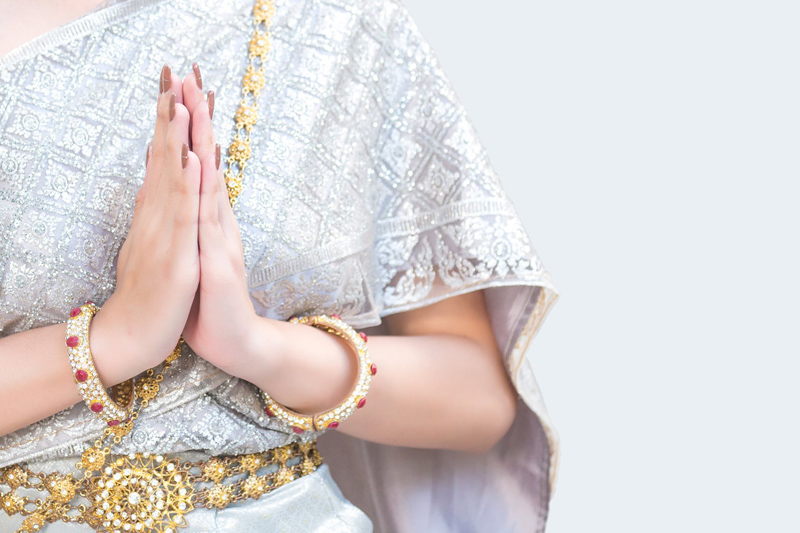 Chicken and Squid Rice Noodles (Kwaytiow Sen Yai Gai Pla Muek)

Serves 4
Ingredients
8 oz boneless, skinless chicken breast or thigh meat
¼ cup light soy sauce
4 garlic cloves, peeled, smashed & pounded
pinch of salt
1/4 cup vegetable oil
6 oz dried squid or fresh squid, finely sliced*
ground white pepper
1 tablespoon preserved Chinese vegetable (dtang chai), rinsed and drained
1/3 cup sliced green onions
16 oz fresh wide rice noodles or soaked dry noodles**
1 - 2 teaspoons dark soy sauce, to taste
Splash of fish sauce (nam pla)
pinch of white sugar or date palm sugar
4 eggs, (duck eggs if available)
2 cups coarsely cut Chinese lettuce (Lactuca sativa)***
2–4 tablespoons chopped fresh cilantro

Garnish:
Reserve a little of the sliced green onions and sprinkle over the plate of noodles before serving.
Deep-fried garlic, available in Asian markets in plastic jars sprinkled over noodles adds a great flavor and crunch.
Serve with Siracha sauce-which is available at Asian markets. The most popular brand has a rooster on the front of the plastic bottle with a pop-up squeeze top.

Method
Slice the chicken, drizzle with light soy sauce, toss to coat. Peel the garlic, whack with side of knife, chop and pound with a little salt into a paste.
Heat wok until smoking a little, add the oil and swirl to coat wok. Add the chicken and the dried squid and stir-fry until golden and lightly cooked. Stir in the garlic paste, a sprinkle of white pepper, the preserved Chinese vegetable and half of each of the spring onions and Asian celery. (Reserve the rest for the garnish)

Pull apart the rice noodle strands and add to the wok if using fresh, or add the drained soaked rice noodles if using the dry rice noodles. Spread the noodles over the rest of the ingredients in the wok. Allow the noodles to sit for about a minute before gently doing a lift and turn over motion to prevent noodles from breaking. For this gentle "stir" I often use a spaghetti claw or the flat Asian spatula called a Chuanin Chinese. It has a very long metal and wooden handle to enable you to stir-fry easily away from the heat.

Drizzle the noodles with the extra ¼ cup of light soy sauce, the dark soy sauce and the sugar. Sprinkle them with the remaining Chinese celery and spring onions. Add a generous sprinkling or pinch of white pepper.

Turn up the heat slightly to caramelize the noodles, stirring occasionally and carefully so as not to break any of the noodles. After a a couple of minutes push the noodles to one side of the wok and add the remaining tablespoon of oil.

Turn up the heat, crack in the eggs and fry until they are just beginning to set and the edges of the whites are beginning to brown. Lightly break up the eggs as to scramble, then gently stir and fold in the noodles, cooking them for a few minutes so that they caramelize and char slightly. Finish with the Chinese lettuce.

Serve the noodles sprinkled with the deep-fried garlic, chopped cilantro and Sriracha for diners to add as they like.

Notes:
* Squid - in Thailand, dried squid or cuttlefish is often used for this dish, but outside of Asia fresh or frozen squid is easier to find. Trader Joe's carries a very nice product - sliced individually frozen squid rings.

**Rice Noodles (kwaytiow) – fresh ones are available from Asian markets. I always keep a couple of packages of dry rice noodles in my pantry for easy quick Thai go-to meals. I often use the dried rice noodles, which I soak in warm water for 20 minutes to soften. Either the fresh or dry noodles work great for this recipe. For this noodle dish use the wide flat rice noodles called sen yai (Banh Pho or Pad Thai Noodles if fresh).

***Chinese lettuce (L. sativa var. asparagina) types generally have long, sword-shaped, non-head-forming leaves, with a bitter and robust flavour unlike Western types, for use in stir-fried dishes and stews.

You Should Also Read:
Drunkard's Noodles
Pad Thai Bangkok Style
Radna Talay


Related Articles
Editor's Picks Articles
Top Ten Articles
Previous Features
Site Map





Content copyright © 2023 by Mary-Anne Durkee. All rights reserved.
This content was written by Mary-Anne Durkee. If you wish to use this content in any manner, you need written permission. Contact Mary-Anne Durkee for details.