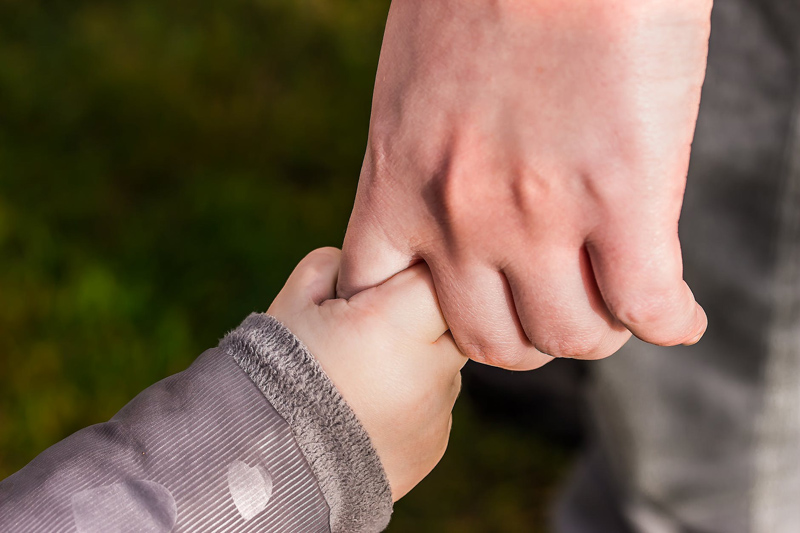 Children with dyslexia may see words and process text in ways that make it difficult to decode words or read with sufficient comprehension. Some of our brightest and most talented young people are challenged by their perception of the written word, and need our support and encouragement to discover their true potential.
Volunteering in my children's classrooms introduced me to many engaging but struggling students who were challenged by dyslexia. Of course I had grown up with classmates who had learning disabilities, but it was not until I mentioned support strategies and accommodations that seemed useful at Moms Nights Out that I discovered some of my friends had never had help in school.
Sharing the same stories I told children at school was part of the healing many individuals find in their adult lives. Explaining that I had experienced teasing because I found it as natural to write "Pam" as "9am" has brought a smile to people of all ages, and has taken some of the sting out of those early reactions.
It was a memorable moment when I first heard the explanation of why some children have difficulty identifying the letters p, b, d and q. A volunteer trainer held up a toy chair and asked us to identify it. Then she turned it upside down and backwards, and everyone still identified it as a chair. While this is an excellent way for typical learners to understand one of the difficulties of students with learning disabilities, it is even more important for students with dyslexia and other learning disabilities to be able to be able to explain. No one could argue how helpful it is for people to understand that a chair is still a chair, even when it is upside down and backwards from its usual presentation.
What remains are finding learning tools that help individuals with learning differences to be successful at decoding how shapes can have completely different sounds, depending on how they are presented. Showing a child how to 'make a bed' with two fists with thumbs up, representing the shapes of 'b' and 'd' is both practical and empowering.
The availability of electronic aids and popularity of communication technologies that are available for reading, writing, spelling and editing in every day life has opened up many more possibilities for individual who are growing up with and living with learning disabilities. Software and apps created by people with learning disabilities are often better designed and more helpful for their mainstream peers because they accommodate a greater range of situations and offer more elegant solutions than most of us found at school.
The Surprising Upside of a dyslexic brain
https://time.com/77432/the-surprising-upside-of-a-dyslexic-brain/
Princess Beatrice calls her dyslexia 'an opportunity' as she talks with British schoolchildren
https://www.hellomagazine.com/royalty/2014042518423/princess-beatrice-speaks-about-dyslexia-to-children/
The Diagnosis of Learning Disabilities
https://www.bellaonline.com/articles/art45580.asp
Reading Readiness and Reading Strategies
Learning Disabilities
Teens with Disabilities - Transition Planning
Is Diversity Like A New Box of Crayons?
Music Education for Children with Special Needs
Recess Skills for Children with Special Needs
Sleep Disorders and Children with Special Needs
How Uncomfortable is Your Child?
Using Behavior as Communication
Is Diversity Like A New Box of Crayons?
Sibling Support and Rivalry - Brothers and Sisters
of Children with Special Needs
Active Lives for Children with Special Needs
Music Education for Children with Special Needs
Teaching Your Child to Plan Meals and Cook
Recess Skills for Children with Special Needs
Soothing Children's Fears
Advocating in Multicultural Communities
Affirmations - Expressing Affection and Acceptance
Local libraries, bookstores, and parent group resource rooms have books, toys and computer software that give children with dyslexia a better chance at success in school and the community.
The Mislabeled Child
by Dr. Brock Eide, M.D., and Dr. Fernette Eide, M.D.
How Understanding Your Child's Unique Learning Style Can Open the Door to Success
Understanding Your Child's Learning Style
by Dr. Brock Eide, M.D., and Dr. Fernette Eide, M.D., Founders of Neurolearning Clinic
Washington Post Online Chat Archives Friday, Aug. 18, 2006
Events, Appearances and Presentations
by Dr. Brock Eide, M.D., and Dr. Fernette Eide, M.D.
You Should Also Read:
Advocating in Multicultural Communities
Affirmations
Recess Skills


Related Articles
Editor's Picks Articles
Top Ten Articles
Previous Features
Site Map



Follow @DownSynAdvocacy
Tweet





Content copyright © 2021 by Pamela Wilson. All rights reserved.
This content was written by Pamela Wilson. If you wish to use this content in any manner, you need written permission. Contact Pamela Wilson for details.