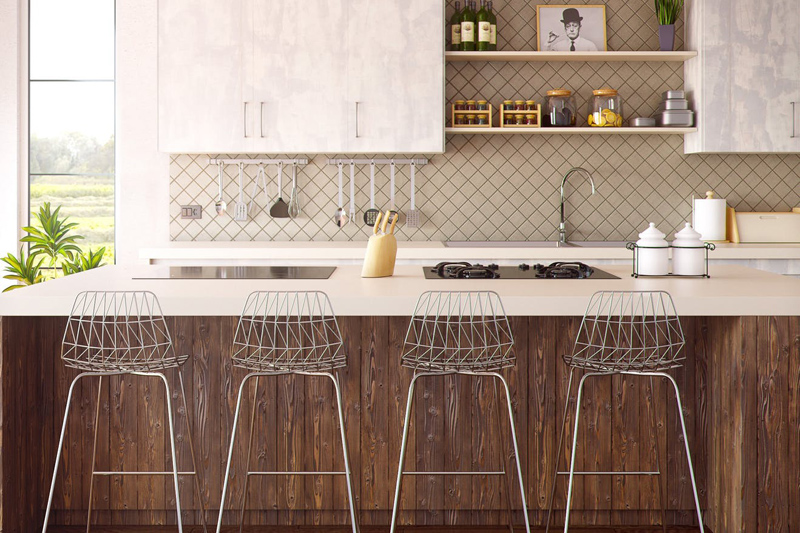 Whether you are looking for a hot bowl of homemade soup or a delicious toasted sandwich - you hit the right comfort spot!
Good Soup Begins With Good Stock


Making your own stock or broth is the best. Here are two recipes for making homemade chicken and beef stock.
Sandwiches at BellaOnline


Sandwich Recipes and articles from BellaOnline´s Sandwiches editor.
Sausage Meatball and Vegetable Soup Recipe


If you're looking for healthy and hearty soup to add to your recipe box, then this one is a keeper. This soup is extremely comforting soup recipe and can be adapted to suit your palate.
Butternut and Apple Soup Recipe


Have you ever had soup for breakfast? It's a surprisingly good way to begin your day, especially in cold weather. Try this recipe and find out for yourself!
Chicken and Cheese Tortellini Soup Recipe


When the cold and flu season begins to set in, most of us turn to our beloved Chicken Noodle Soup. However, you can get the same benefits of this classic soup, by making it more substantial and update it into something of your own by following my suggestions and basics in this recipe. Enjoy!
Cream of Celery Soup Recipe


When Autumn comes around it starts to become a little cool outdoors, so it's nice to make a big pot of homemade soup to feel all cozy and warm inside. I look forward every year to the seasonal vegetables of the Autumn and Winter, because you can make so many soups with ease, and without the cost.
Creamy Grilled Chicken Chili and Rice Recipe


If you´re craving chili and want just something a little different, then you have to try my Creamy Chicken Chili with Rice Recipe. It´s loaded with flavor, totally addicting and so you may want to make a big batch of this. Easy to make and it freezes extremely well for those busy days ahead.
Easy Chicken Soup with Swiss Chard Recipe


Chicken soup is probably one of the biggest old time comfort food soups there is. There are many variations today including this one. My Easy Chicken Soup with Swiss Chard makes a low carb version by omitting the pasta. It's wonderfully nutritious and comforts the soul!
Easy Refrigerator Vegetable Soup Recipe


Are you looking for a late night and healthy quick fix that will satisfy your belly? My Easy Refrigerator Vegetable Soup Recipe will fix that. Using staple pantry ingredients, warming spices and whatever veggies you may have, you won't want to put this down and it's ready in 30 minutes!
Good Soup Begins With Good Stock


Here's recipes for chicken and beef.
Hamburgers & Hot Dogs - All-American Food!


These Summer holiday favorites are at the top of the list of foods most associated with America.
Healthy Kale and Veggie Soup with Pesto Recipe


If you're like me and just LOVE soups, you will love this healthy Kale and Veggie Soup with Pesto. It's everything you love in a vegetable soup with an added kick from the kale, that is low in calories, fat free and packed with nutritional content for a welcome immune boost for the cold season.
Homemade French Bread Pizza Recipes


Whether you've had a busy day or it's game night on TV, Homemade French Bread Pizzas are the way to go! Ready in 15 minutes and cost less than $4 per person, they are inexpensive and so easy and quick to prepare. Even the kids love to help! Try my pizza trio and satisfy everyone's taste buds.
Homemade Pesto Minestrone Soup Recipe


Minestrone soup is a staple in most kitchens and using fresh ingredients it just can't be beat. However, if you give it a little makeover with some basil pesto and maybe a little cream...it becomes an upscale affair.
Italian Panini with Mustard Basil Dressing Recipe


Who doesn't love a great Italian sandwich? With a little twist on the dressing and using traditional ingredients associated with an Italian Panini - you will be in sandwich heaven! You really do have to try this - enjoy!
Lentil, Barley and Spinach Soup Recipe


There is nothing more comforting than a big bowl of hot, steamy soup on a cold day. This Lentil, Barley and Spinach soup recipe is loaded with goodness and is vegetarian and vegan friendly. And of course - we can't forget a little fresh baked bread for dunking!
Low Fat Healthy Tortilla Lentil Soup Recipe


Soup is an awesome way to make a nutritious meal with little or no fuss involved. Dried lentils cook up faster than most legumes and contain ample protein for this soup to be a meatless recipe. With the addition of tomatoes, onions, garlic and aromatic herbs, this soup is healthy and delicious!
Pasta Vegetable Soup Mix Recipe


This Pasta Vegetable Soup mix recipe includes a printable tag with directions for preparing the soup.
Savory Sloppy Joe Beef Sandwich Recipe


If you live outside the U.S.A. then you will probably ask yourself - what in the world is a Sloppy Joe! Well, it's a budget-stretching recipe, extremely yummy and easy dinner in a bun. Treat it like a burger and serve with fries or a fresh garden salad. Caution: Napkins required. Enjoy!
Szechuan 16 Bean and Ham Soup Recipe


Bean soups are comforting and satisfying all on their own. However, you can certainly clear out your refrigerator by adding veggies, herbs and whatever you have left over from the holidays or last nights dinner into it. A healthy and nutritious soup with a great chunk of rustic Italian bread!
Winter Sausage Soup Recipe


This soup is perfect for a cold, winter's day. It celebrates the seasonal winter offerings of the leek and cabbage that are rich in vitamin C. A nice big bowl of my Winter Sausage Soup with some crusty bread for dunking, will have you feeling cozy from the inside out!
Zucchini & Potato Soup with Chicken Recipe


Taking advantage of seasonal produce such as zucchini, potatoes and corn with a little leftover chicken added to the pot give us a big pot full of deliciously fresh, Zucchini & Potato Soup with Chicken. Soup is quick and easy to make, so take advantage of the seasons and cook fresh!
Editor's Picks Articles
Top Ten Articles
Previous Features
Site Map
Content copyright © 2018 by . All rights reserved.
This content was written by . If you wish to use this content in any manner, you need written permission.
Contact Allyson Elizabeth D´Angelo for details.