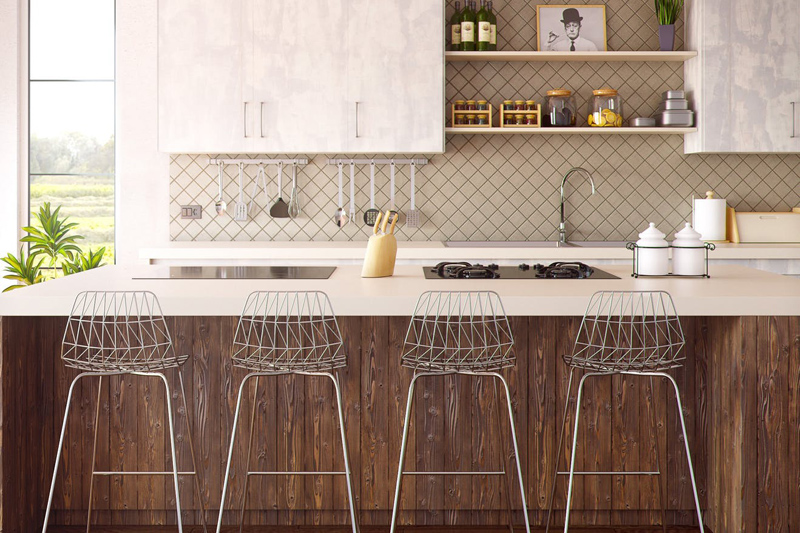 I can guarantee there will be something here to tempt your sweet tooth!
The Cookie Jar


Cookie recipes for Christmas and Year´Round, Cookie Decorating
Black Birds Baked in a Pie?


Pie birds are small, hollow, ceramic or stoneware figures, usually about 3 to 5 inches high. They are vents which are "baked" in a pie to allow the steam to escape and prevent the pie filling in a two crust pie from cooking over in the oven. They also help the pie to bake more evenly and help support the top crust and keep it from sagging in the middle.
Chocolate Pecan Pie Recipe


Do you love pecans? How about chocolate? Mix them together, and you can come up with an incredible, melt-in-your-mouth luxurious pie. Outrageous!
Desserts Recipes Index


Recipes for home-cooked puddings, fruit desserts, pastries, and assorted desserts plus recipes for homemade candies
Holiday Pumpkin Pecan Muffin Recipe


During Autumn and Winter there are certain flavors and aromas starting to emerge in the home kitchen, such as pumpkin that get you ready for the holidays. My Holiday Pumpkin Pecan Muffin recipe is deliciously moist, full of warming spices and great with a cup of cocoa, cold milk or ice cream!
Making Homemade Ice Cream


With today´s ice cream makers, you can enjoy homemade ice cream anytime, with no hand cranking, no bags of ice and no rock salt. Read more about these affordable appliances and try some new ice cream recipes.
Pie Recipe Index


Pie making information and recipes from the Home Cooking archives.
Sugar-Free Apple Pie Recipe


This recipe makes a delicious sugar-free apple pie .... with no artificial sweeteners. Use fresh, crisp Fuji or Yellow Delicious Apples.
Almond Pound Cake Recipe


Do you love the rich, buttery texture of pound cake? Do you love almond flavoring? You will adore this twist on a classic!
Almond-Pecan Brownies Recipe


Do you love rich, buttery chocolate brownies? Try this excellent recipe, made with gluten-free almond meal! These brownies are light and moist and fantastic!
Apricot-Pistachio Torte Recipe


I have long been dreaming of a cake combining apricots and pistachios, and finally had the opportunity to try out my ideas. I tested two different types of cake, one that is made with butter, eggs, and sour cream and is very dense; the second one has ground nuts, no flour, and is a much lighter cake
Avocado and Lime Pie Recipe


Do you love key lime pie? Then you will adore this unique version, using soft cheese, avocado, and yogurt instead of eggs and condensed milk. This recipe will melt in your mouth, literally.
Baked Stuffed Apples Recipe


Do you love apples? Here is an unusual baked apple recipe--using bananas, too. It truly is delicious!
Belgian Waffles


These light, tender dessert waffles are made from a yeast batter. Top with fruit and whipped cream to serve.
Blackberry Grunt Recipe


Don't you love blackberries? They are so plump and sweet and juicy when ripe; I could eat them by the bushel. If it's too hot to bake them in a pie, try this quick and easy stove-top recipe.
Cake & Frosting Recipe Index


Recipes fromthe Home Cooking archives for cheesecakes, other cakes and frostings.
Candy Making


Candy making directions and recipes
Decadent Chocolate Cheesecake Recipe


Cheesecake has always been a favorite delight. With the addition of chocolate and two fruit sauces, this recipe deserves an award!
Frozen Lime Pie Recipe


There is something refreshing about citrus fruits, both in the taste and in the bright colors. If you love the tangy flavor of limes, this pie will have you moaning in ecstasy and longing for more. With a pie like this, who needs Key lime?
Ginger Pear-Apple Crunch Recipe


Autumn is the season for pears and apples, which are enhanced with ginger and other pungent spices. Try out this amazing concoction to tantalize your taste buds. You won't want to share it with anyone!
Lavender Shortbread Cookies Recipe


If you love the rich, crumbly flavor and texture of Scottish shortbread, you will adore this lavender-flavored version. It's much more economical to make your own, and this recipe is quick and easy.
Lavender-Orange Crisps Recipe


Are you looking for a light, summery cookie? I love citrus flavoring, and lavender adds another element of zest to these delicate cookies. Try these tender tidbits to tease your taste buds!
Making Homemade Ice Cream


With today´s ice cream makers, you can enjoy homemade ice cream anytime, with no hand cranking, no bags of ice and no rock salt. Read more about these affordable appliances and try some new ice cream recipes.
Orange Chocolate Chip Ice Cream Sandwich Recipe


What's more delicious - a great cookie or ice cream? Well if you think both you are in luck! My extremely yummy Orange Chocolate Chip Ice Cream Sandwiches will satisfy any sweet tooth. You can change up the ice cream here and make them large or small. A delicious sweet treat!
Stove-Top Bread Pudding Recipe


Do you need a quick and easy dessert, but don't have enough ingredients to whip up a cake or cookies? Try this simple and yummy dessert, involving just 5 ingredients.
Three Pink Pearl Apple Recipes


Fall is the season for apples and pears. Do you want to try some unusual apple recipes? Check these three out; you will love how easy and delicious they are.
Editor's Picks Articles
Top Ten Articles
Previous Features
Site Map
Content copyright © 2018 by . All rights reserved.
This content was written by . If you wish to use this content in any manner, you need written permission.
Contact Allyson Elizabeth D´Angelo for details.