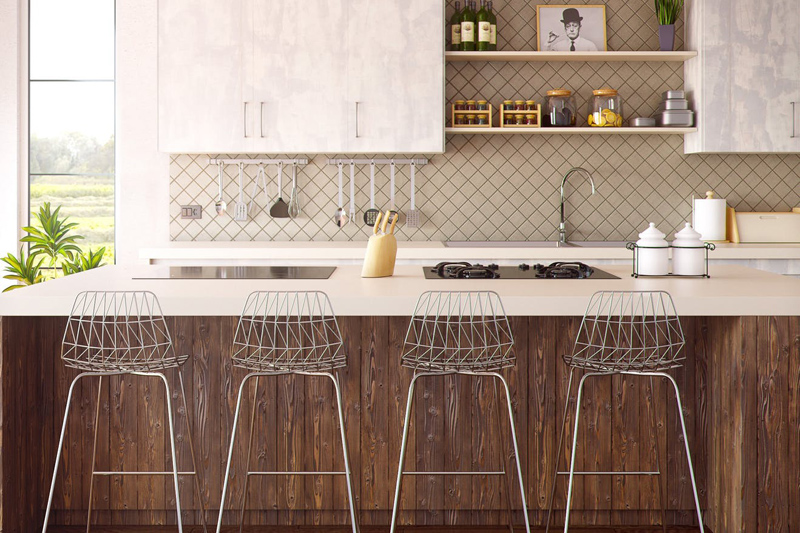 Poultry is so versatile that you can´t pass up on these delicious recipes in this section.
About The Turkey


Buying, thawing, and roasting the turkey, plus making the gravy.
Last Minute Turkey Tips


Thawing the turkey, turkey hotline phone numbers + less traditional cooking methods for the traditional thanksgiving turkey
Puffy Pesto Chicken Wheels Recipe


If you are looking for a new and delicious appetizer for game day, then you have to make these addicting Pesto Chicken Pastry Wheels. You can make ahead and bake for 20 minutes and serve with any marinara sauce for dipping. The guys are going to love them ladies, so make sure you have extra!
Chicken & Veggies with Spicy Peanut Sauce Recipe


I sometimes get inspiration for recipes from the hot foods bars at local markets. One store featured gado-gado, so tasty that I had to recreate my own version. Try this out--even if mis-named, it is very good.
Chicken on the Grill


Delicious grilled chicken is a versatile summertime favorite. Here´s grilling tips plus recipes.
Chicken on the Grill


Delicious grilled chicken is an all time favorite main dish. Here´s grilling tips + recipes.
Chicken Pizzaioli Recipe


Did you know that pizzaiolo refers to a person who makes pizzas? And that pizzaioli sauce is just, well, pizza sauce? Ah, but when you combine this fabulous sauce with chicken and bake it all up, about the only word to describe it is, yummers.
Condensed Chicken Stock or Broth Recipe


If you ever cook a chicken or turkey or grill some bone-in steaks on the grill - Save those bones baby for the best condensed stock. You can freeze the stock jelly and use it for numerous recipes and sauces.
Coney Island Hot Dog Sauce Recipe


Hot dogs covered with this tangy meat sauce were originally sold by food vendors at New York´s famous Coney Island Amusement Park.
Cornish Game Hens Recipes


Here´s 3 recipes for Cornish Game Hens for Two!
Garlic and Balsamic Glazed Chicken Legs Recipe


Liven up your legs with a little balsamic and garlic. Yes, I'm talking chicken here! Kids love chicken legs, especially the KFC kind, however they are full of fat calories. Just by rubbing a little garlic and drizzling a little glaze on the chicken, it can go into the poultry hall of fame!
Grilled Chicken Pasta Primavera Recipe


My Grilled Chicken Pasta Primavera Recipe is a lighter and healthier version of the original Pasta Primavera, which was made with a rich cheese sauce. Grilled chicken, fresh veggies and aromatic herbs make this dish - and tossed altogether with the pasta - totally yummy and satisfying. Enjoy!
Grilled Curry Chicken & Rice Salad Recipe


Are you a curry lover? By adding warm Indian spices and a few fresh and crunchy veggies to leftover chicken and rice from the night before, you will be delighted with this Grilled Curry Chicken & Rice Salad recipe. This is a great budget-stretcher and it's yummy hot or cold. Enjoy!
Grilling Times


A chart of suggested grilling times for the most commom cuts of meat and poultry
Hamburgers & Hot Dogs - All-American Food!


These perennial favorites are at the top of the list of foods most associated with America.
Heavenly Roasted Chicken Recipe


Want to try using chocolate in a savory dish? Do you have some leftover chocolate icing? Try this fancy recipe as a way to impress someone with your cooking skills. The recipe is far easier than it sounds, and well worth the effort.
Make a Meatloaf Tonight


There´s no main dish more comforting, satisfying, and easy to fix than meatloaf. Add a new twist to your old favorite meatloaf recipe, or try one one of these.
Mediterranean Za'atar Chicken Satays Recipe


If you're looking for a healthier alternative for chicken-on-a-stick, then try my lightened up and healthier version - Mediterranean Za'atar Chicken Satays recipe. Using a unique spice blend from the middle east - you'll fall in love with its lemony and earthy qualities.
Pasta with Chicken & Basil Recipe


Do you love pasta dishes? This is a great way to use up leftover chicken, cooked any way you like. Try varying the herbs and cheese, or leave the cheese out and use yogurt or coconut milk instead.
Plum Delicious Chicken Recipe


Seems I can't stop dreaming up new ways to season roasted chicken! If you can't find fresh yellow plums, choose another color. The results are worth the effort of making the preserves.
Roast Chicken with Bailey's Recipe


I love experimenting with different ways to cook chicken, one of my favorite foods. Check out this unique recipe for a twist on classic roasted chicken-you'll be begging for more!
Roasted Garlic Chicken Recipe


If you are a garlic lover, this recipe will appeal. Garlic is roasted in its skin along with the chicken, leaving the garlic soft and mellow enough to add to the gravy or squeeze onto warm bread.
Rustic Turkey Pot Pie Recipe


If you're looking for a great leftover turkey recipe after Thanksgiving, this Rustic Turkey Pot Pie recipe continues the comfort theme of the holidays. Fresh veggies, herbs and a homemade, golden short crust pastry - is all you need to feel like a kid again.
Succulent Roast Duck Recipe


Have you always wanted to make roasted duck, but held off because they seem too fatty? This delectable recipe will show you how to bake a tender bird with very little fat. The scent of it baking is amazing, too.
Three Easy Ground Turkey Recipes


Need a quick and easy dinner? Here are some really delicious meals to make, with ground turkey as the basis. Each one is yummy! Try them all, or come up with your own variation. Let the ingredients on hand be your guide.
Turkey, Swiss and Mushroom Melt Recipe


This recipe was inspired by the old classic turkey and swiss melt! There's something about the marriage of turkey and swiss cheese that has its own unique flavor. Choose a robust, nutty Swiss such as Finlandia or Jarlsberg, however, you can use any cheese that you have on hand if you wish.
Venison Recipes


With thousands and thousands of deer being harvested every fall during hunting season, many of you are looking for new ways to prepare the pounds and pounds of venison in your freezers.
Yorkshire Chicken Pot Pie Bowl Soup Recipe


My Yorkshire Chicken Pot Pie Bowl recipe is a little twist on the traditional pot pie. With all the flavors you and I love - this is a fun way to present an old time favorite.
Editor's Picks Articles
Top Ten Articles
Previous Features
Site Map
Content copyright © 2018 by . All rights reserved.
This content was written by . If you wish to use this content in any manner, you need written permission.
Contact Allyson Elizabeth D´Angelo for details.