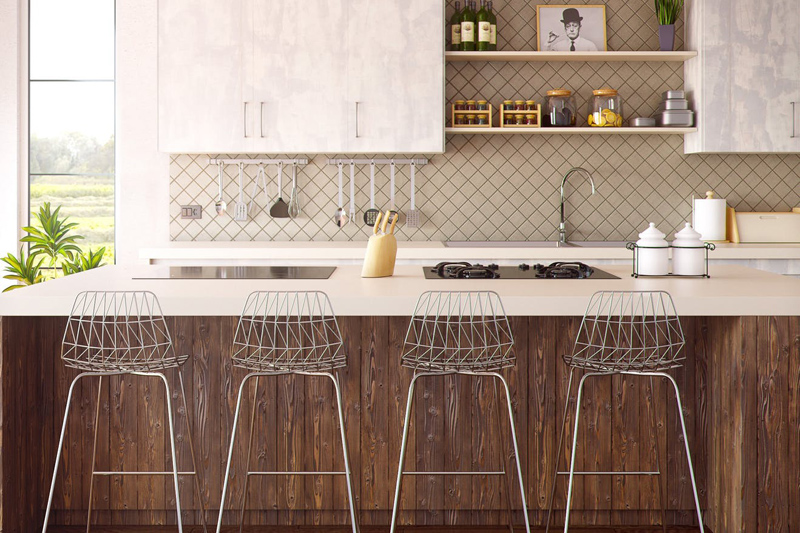 Breads, pies, muffins and cookies and more, can be found here!
Cake & Pie Recipe Index


Recipes for homemade cheesecakes, layer cakes, coffee cakes and frostings plus recipes for luscious homemade pies for any occasion.
How Many Servings Per Cake?


Here´s the maximum number of servings you´ll get from the most popular sizes of cakes.
Pie Crust Recipes


Recipes for standard pie crust, a vinegar pie crust, plus cookie and cracker crumb crusts.
A Collection of Cheesecake Recipes


Cheesecakes are elegant desserts and so easy to make! Many of the recipes in this collection make large cheesecakes, so they´re perfect for holiday entertaining.
A Collection of Cheesecake Recipes


Cheesecakes are elegant desserts and they are so easy to make! Many of the recipes in this collection make large cheesecakes, so they´re perfect for holiday entertaining.
Afternoon Tea Dried Blueberry Scones Recipe


When fresh fruit is off-season, the dried version is the way to go to add vitamins and antioxidants to recipes. My Dried Blueberry Scone recipe uses dried sweet blueberries that plump up while baking, giving just the right amount of fruity sweetness needed for a delightful afternoon tea snack!
Chocolate & Hazelnut Madeline Cookie Recipe


Baking has never been this much fun when you make these Chocolate Hazelnut Madeline cookies. Besides being the most elegant French tea cake on the planet, the combination of chocolate and nuts go extremely well together. Make some Maddies today!
Chocolate Lover´s Scones Recipe


Scones have a long history as a component of tea or brunch. Are you a scone fan? Here is tasty chocolate twist on an old favorite. Try them with hot chocolate instead of tea.
Christmas Candy Recipes


Here´s recipes for chocolate and vanilla caramels, yuletide butter mints, old-fashioned peanut brittle and cashew brittle, chocolate fudge, peanut butter fudge, nut clusters, old-fashioned molasses candy and more.
Christmas Fruitcake Recipes


Fruitcake at Christmas time is an old holiday tradition. Here´s two recipes for fruitcake that won´t be used as doorstops.
Cookie Paint


Use "cookie paint" made from egg whites to beautifully decorate roll-out cookies and still be able to stack them for storing.
For Your Easter Bread Basket


Recipes for bread & muffins that are perfect for an Easter Brunch or Easter Dinner, including two braided breads.
Fresh Banana Muffin Recipe


I knew that eventually I´d have to try gluten-free baking, despite my misgivings. Ready to try it for yourself? These easy banana muffins are out of this world!
Gelatin Snacks


These are now known as "Jigglers". Before Jello® introduced Jigglers® recipes, we made "finger jello" snacks for our kids. Here´s recipes for both + variations.
Gift In A Jar Mixes


"Gifts In a Jar" seem to get more popular every holiday season. Here are recipes for making your own, along with printable tags for the jars.
Grinding Your Own Nut Butter


How to grind your own almond butter--and save money! Follow these easy steps for a delicious, home-made nut butter. You can also use other nuts instead of almonds.
Homemade Bakewell Almond Tart Recipe


There is nothing more scrumptious than a piece of good pie. Well, in this case it's a tart...and my version of the famous Bakewell Tart from Bakewell in Derbyshire, England. A yummy piece of almond tart and a fab cup of tea or a cold glass of milk, will be a match made in Bakewell heaven!
Hot Cross Buns - A Good Friday Tradition


Hot Cross buns have long been a symbol of Good Friday. Each bun has an icing cross on top to signify the crucifixion.
Making Homemade Ice Cream


With today´s ice cream makers, you can enjoy homemade ice cream anytime -nno hand cranking, no ice and no rock salt. Read more about these affordable appliances and try some new ice cream recipes.
Old Fashioned Apple Pie & Dumplings Recipe


Old-fashioned Apple Pie...Mom´s Apple Pie...All-American Apple Pie? Whatever you call it, apple pie is a traditional fall favorite!
Old Fashioned Southern Gingerbread Recipe


Craving something from your childhood and can't stop until you find it again? I found my craving by adapting a recipe I found from The American South - Old Fashioned Southern Gingerbread is a light ginger/molasses cake - bold with flavor with a fluffy texture .... and great with anything dairy!
Roasting Chestnuts


Roast chestnuts in an oven or over an open fire.
Stars and Stripes Cakes


Create a colorful, patriotic cake for your holiday party or picnic! Here´s decorating ideas for two styles of flag cakes.
Tandy Cakes


This is a copycat recipe for a Tandy Cake®. It´s layer of moist white cake, topped with a layer of creamy peanut butter and a layer or chocolate.
The Best Almond Biscotti Recipe


This Almond Biscotti recipe has the perfect texture. They won't break your teeth and won't fall apart in your coffee when dunking. It's a delicious cookie, especially for the holidays when you want to donate something classy to the table. This recipe is easy and fun to make.
Tis´ the Season for Christmas Cookies!


Here are some great cookie recipes and tips.
Whole Wheat & Oatmeal Bread Recipe


Now that you´ve read the article convincing you that you CAN bake you´re own bread, here is a recipe to try it out for yourself. There is nothing that quite compares with the scent and taste of homemade bread.
Editor's Picks Articles
Top Ten Articles
Previous Features
Site Map
Content copyright © 2018 by . All rights reserved.
This content was written by . If you wish to use this content in any manner, you need written permission.
Contact Allyson Elizabeth D´Angelo for details.