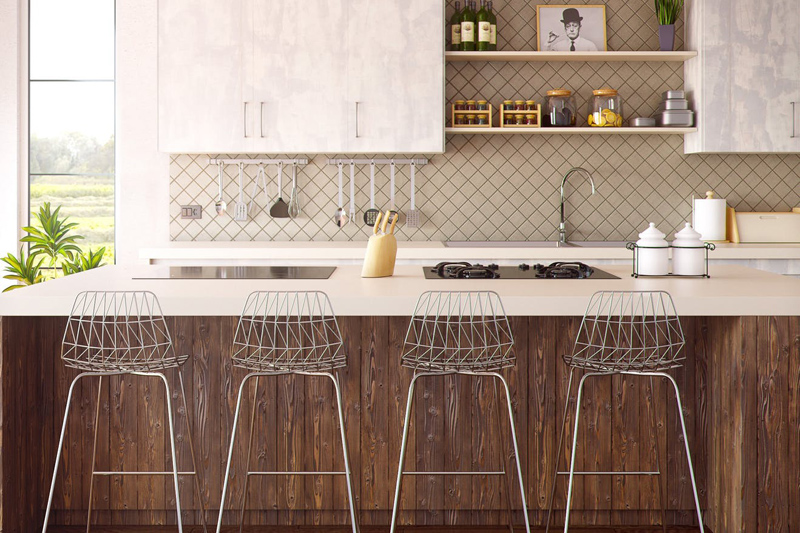 This section is designed to bring you quick, easy and flavorful recipes that will compliment any main dish that you desire to cook.
Autumn Squash Recipes


Cooked and mashed, pureed in soups, or stuffed and baked, butternut squash and acorn squash add warm, rich color and flavor to autumn meals.
Broccoli, Cauliflower , & Brussels Sprouts


Here´s buying, storage and cooking tips plus recipes for three of the most popular vegetables in the cabbage family - Broccoli, Cauliflower and Brussels Sprouts.
Buying and Storing Specialty Melons


These once "exotic" melons are now widely available in supermarkets, depending on their peak season
Buying and Storing Tropical Fruit


Tropical fruit is a delicious part of summertime eating.
Buying, Storing & Preparing Berries


Here´s Blueberry, Raspberry, Blackberry and Strawberry buying and storage tips + recipes.
Cherry Recipes


February is National Cherry Month. The pretty red color makes cherries a perfect fruit for Valentine´s Day recipes and President´s Day recipes.
Fall is For Apples


Fall is the season for fresh apples. Here´s information and recipes for America´s favorite fruit - Updated with new recipes for 2007.
Fall is For Pumpkins


It´s autumn and pumpkins can be found everywhere! Most will become Jack O´ Lanterns, but pumpkins are not just for carving. They ´re a very edible winter squash.
Freezing Green Beans


Freezing is the easiest way to preserve fresh summer green beans to enjoy all year long. For the highest quality and nutrition, they should be frozen at the peak of freshness.... as soon after harvesting as possible.
Freezing Vegetables


Freezing is an excellent way to store and preserve home-grown vegetables or farm-fresh vegetables bought at low late summer prices.
Fresh Sweet Corn


Fresh corn season is here. Corn brightens a meal. It´s one of the most loved of all vegetables. Here´s a few corn facts, buying, storing, and cooking information plus recipes.
Got Zucchini?


Finding good, new zucchini recipes seems to be an annual challenge for some people who grow the summer squash in their backyard garden.
Homemade Applesauce


Applesauce can be made in large quantities and canned using the boiling water bath canning method
HomeMade Sauerkraut


Late season cabbage makes better sauerkraut. For the cabbage to ferment properly, always measure accurately & follow the directions closely.
It´s Fresh Strawberry Season!


Strawberries can be found in supermarkets almost any time of year, but fresh locally grown berries are ripe and ready to enjoy in many areas this time of year.
Roasted Beets & Greens Salad Recipe


Beautiful beets are seasonally available from summer through the winter. Making my Roasted Beets Green Salad recipe on a bed of arugula is a sweet and tasty way to encourage the beet haters. They are amazingly tender and packed with nutrition...and utilizing the greens adds more punch!
Roasted Red Potato, Bacon & Egg Salad Recipe


Switch up the dressing on a potato salad a little and amuse the palate with a little garden-fresh celery and green onions for a little crunch, along with lip-smacking, comforting bacon and eggs - c'mon, what's not to love!
Salad Recipe Index


Recipes for salads from the Home Cooking recipe archives
Side Dish Recipe Index


Recipes for vegetable & fruit side dishes - from the Home Cooking Recipe Archives.
Simply Sweet Potatoes


Some sweet potato facts plus recipes for Baked Sweet Potatoes, Sweet Potato Fries, Candied Sweet Potatoes, Sweet Potato Casserole, Baked Marshmallow Sweet Potatoes and more.
Summer Melons


Summer melons are some of natures sweetest treats. Fresh, sun ripened melons capture the taste the summer. A slice of ice cold watermelon, half a cantaloupe or a piece of honeydew...lightly chilled, ready to scoop and enjoy are part of the fun of summer
The Cabbage Family - Cabbage Facts & Recipes


Cabbage is very versatile. It can be shredded and eaten raw in a salad such as coleslaw or cooked for a simple but tasty side dish.
Vegetable Freezing Chart


Most fresh vegetables must be "blanched" before they are frozen. Blanching is a two-step process... Step one is immersing the vegetables in boiling water. In step two, the boiled vegetables are quickly cooled in cold water. This chart list blanching times.
Watermelon Centerpieces


A hollow carved watermelon is a perfect centerpiece and serving bowl for a fresh melon salad or fruit punch.
Cool Cucumber Facts and Recipe Ideas


If you love the cool, crispy crunch of cucumbers you will be consuming many more after reading my Cool Cucumber Facts and Recipe ideas article. Being one of the world's four most cultivated foods, they are actually considered a "Superfood" - with nutritional and preventative health benefits.
Easy Spring/Summer Pasta Salad Recipe


When the weather starts warming up it's great to have a recipe on hand that takes up little cooking. My Easy Spring/Summer Pasta Salad recipe is just that and can be adapted to your own liking. This is an easy recipe and tastes deliciously light and fresh! Try this or your own variation today.
Easy, Healthy & Tasty After School Salad Recipes


If you're looking for healthier alternatives for after school eats - then I have some healthy solutions for you! Packed with nutrition to give a healthy boost until dinner time, without unwanted snacking! What's not to love? Low carb and adjustable to suit your lifestyle. Check 'em out!
Fresh & Seasonal Tomato Mozzarella Salad Recipe


Are you overwhelmed with your bumper crop of fresh, home grown tomatoes that you can only make so much pasta sauce with? Well, pull up the tomato buffet sisters and take a seat, while you turn your crop into a fresh, easy and elegant summer salad platter that's fit for the best of tables.
Fresh and Easy Summer Caprese Salad Recipe


When it's hot and muggy in the summer and you don't want to mess with the stove too much - make a Fresh & Easy Summer Caprese Salad that requires no cooking at all! Packed with nutrition and drizzled with a light white balsamic salad dressing - your taste buds will sing 'healthy'!
Fresh Asparagus


Lightly steamed or boiled, fresh asparagus is a tasty, nutritious side dish. You´ll find a good supply of fresh "home-grown" asparagus at reasonable prices in supermarkets this time of year.
German-style Potato Salad Recipe


Do you enjoy a really great potato salad? Well, here it is - my German-style Summer Potato Salad recipe. Packed with flavor, texture and lighter than traditional potato salads which contain mayo. It's a great side dish for pot lucks, picnics and cook outs. A double batch may be necessary here!
Grilled Baby Bok Choy with Green Onions Recipe


I love using fresh veggies only because they taste so darn good! My recipe for Grilled Baby Bok Choy with Green Onions, will be a great addition to practically anything you want to add to a recipe. Whether it be a soup, stew or a salad...just by adding a little quick char on the grill. Fab!
Grilled Squash and Asparagus with Zaatar Recipe


Give seasonal grilled asparagus and squash a Mediterranean flair with a blend of dried herbs called Zaatar, which is widely used in Middle Eastern cooking. Grilled asparagus and squash with Zaatar served with grilled balsamic chicken makes a great low fat, low carb dinner option. You'll love it!
How to Cook Perfect Pasta Recipe


I used to think that cooking pasta was an art - I was wrong! All I had to do was pay a little attention to what I was doing. Cooking perfect pasta is easy and if you follow some simple guidelines, you can be a champ with your spaghetti pot! This article is full of tips for pasta lovers.
Leftover Egg Fried Rice Recipe


Do you make too much rice for dinner like me? If so, then use this recipe to make a delicious Leftover Egg Fried Rice re. This Thai-style side dish is so easy, tasty and quick to make - a great side for a Chinese Stir Fry.
Mashed Potato Salad with Bacon & Chives Recipe


Are you a mashed potato lover? If so, you are going to love my homemade Mashed Potato Salad recipe with Bacon and Chives recipe. It is totally yummy and a fantastic side dish with burgers and hot dogs. So break out the grill and make plenty of this recipe, you are going to need it!
Panzanella (Bread) Salad Recipe


Do you eat salad all year long? If so, you need to add this one into your repertoire! Panzanella salad is an easy "bread salad" of Italian descent and it's a crafty way of making something delicious out of nothing. A few simple ingredients - that's it
Quick Malt Balsamic Pickled Onion Recipe


I don't know about you, but I eat onions in some form every day. If you love the pickled variety, then my quick (24 hour) Malt and Balsamic Pickled Onion Recipe is what you're craving. Considering this is the easy way to pickle, you will be a canning magician in no time. I am!
Red Potato Salad with Herbs & Bacon Recipe


Potato salad is always a great side dish to take to pot lucks, picnics and serve alongside those juicy burgers and hot dogs when you finally open up the outdoor grill after the winter. My Herbed Red Potato Salad with Bacon recipe has lots of texture and flavor and will be a big hit. Enjoy!
Roasted Brussels Sprouts w/Bacon & Leeks Recipe


Are you in the Brussels sprouts haters club? My Roasted Brussels Sprouts w/Bacon & Leeks recipe will convert you into being a sprout lover. It's packed with nutrition and has an addicting flavor that will make you a believer! You can easily convert this into a vegan or vegetarian side dish.
Roasted Fingerling Potatoes with Herbs Recipe


Sometimes you may be looking to change up the look of your potatoes, and if so, try this Roasted Fingerling Potatoes with Herbs and Onions recipe. They are creamy, take no time to roast and the herbs add such a sensational aroma to the kitchen. This recipe is delicious, so please! Make Extra!
Roots and Fruits Recipes


Winter (hard) squashes, root vegetables, dried fruits, and apples feature in these three recipes. Root vegetables are very grounding, as well as being full of vitamins and nutrients. You will find these recipes irresistible!
Sauteed Broccoli Rabe/Rapini Recipe


You know you have to eat your greens, right? When you start cooking my Sauteed Broccoli Rabe, the aroma from your kitchen alone will entice you to eat this! This leafy veggie is easy and quick to make and packed with nutrition. It's also vegan and vegetarian-friendly!
Sauteed Radish with Green Tops and Spinach Recipe


Crisp, crunchy peppery radishes aren't loved by everyone. However, when you make my Sauteed Radish with Green Tops and Spinach recipe, you will be converted - for sure! The peppery taste diminishes when cooked and the blend of the greens with garlic and onions are a blast. Vegetarian friendly!
Savory Green Bean Recipe


Are you in the Green Bean Haters Club? Well, so was I a long time ago, then I decided that you sometimes need to help our little green friends out a bit. After all, they are packed with nutrition and are so darn good for you that you have to try this recipe at least once. You'll love them!
Strawberry and Toasted Almonds Salad Recipe


Summertime brings plump, sweet strawberries to our table and are inexpensive due to bumper crops - take advantage! My Strawberry and Toasted Almond Salad recipe is a great source of vitamins, fiber, protein and antioxidants. This is a wonderful summer salad bursting with flavor and texture.
Stuffed Sweet Peppers & Tomatoes Recipe


Are you looking for an unusual yet tasty appetizer? Try this recipe; it offers an interesting and unique flavor blend. Your guests will love it!
Stuffed Winter Squash Recipe


Enjoy this hearty recipe for lunch or dinner. The flavors mingle to create an exquisite taste combination that will satisfy your palate and please your eye.
Two Apple and Root Recipes


Apples, yams, and carrots are full of Vitamins A, C, and some B vitamins, as well as Beta Carotene. Cook some of these up for a healthy and delicious meal; even your kids will eat these sweet treats!
Zesty Homemade BBQ Baked Beans Recipe


Have you ever tried making your own bbq baked beans? They are so easy, inexpensive and require minimal hands-on in the kitchen! They are as comforting as you remember from being a little kid - only better! Zesty Homemade BBQ Baked Beans are a great, nutritious and healthy side dish anytime.
Zucchini and Fennel Saute Recipe


If you're looking for a quick and easy side dish, this Zucchini and Fennel Saute Recipe fits the bill. By adding fresh garlic and Italian parsley into the mix, you have a delicious and nutritionally healthy side dish which pairs well with fish, chicken or beef.
Editor's Picks Articles
Top Ten Articles
Previous Features
Site Map
Content copyright © 2018 by . All rights reserved.
This content was written by . If you wish to use this content in any manner, you need written permission.
Contact Allyson Elizabeth D´Angelo for details.