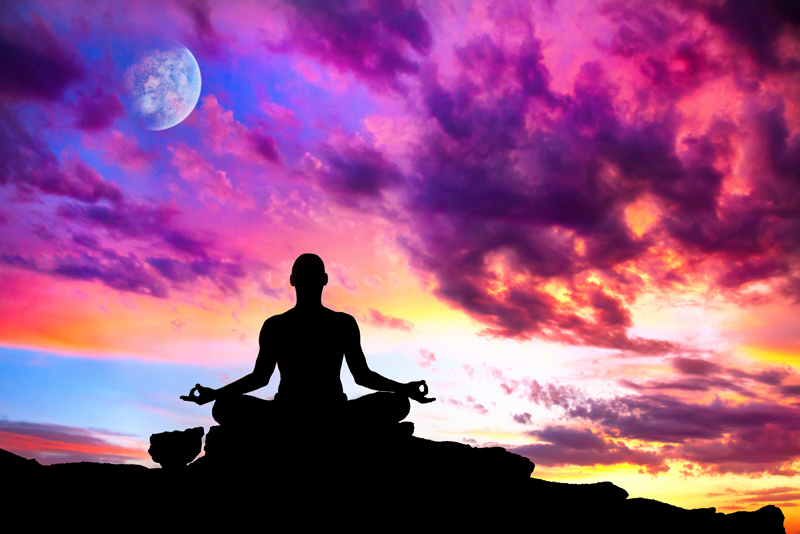 Learn different techniques to support your journey of spiritual development.
Difference between Soul Purpose and Life Purpose


Many people believe that their Soul's Purpose is the same as their Life's purpose. However, though the two are strongly connected, they are actually vastly different.
Five Steps to Letting Go


Letting go is a process that frees us to see how divine design works through us and our lives.
Five Ways the Universe Tries to Get Your Attention


We live in an interactive Universe that is always seeking to guide us, however we have to be open to divine guidance to receive it! Here are five of the most common ways the Universe tries to get our attention.
Intuition Basics


Being intuitive is not something that takes years of specialized training. It's encoded into you, you just need to learn to recognize it.
Journaling for Spiritual Development


Life is full of mystically significant events and transformational experiences. Keep track of the magical moments in your life in a spiritual development journal.
Levels of Intuition


What is intuition? It's the divine guidance that comes from within, that guides us to that next brightest thing. However, it's often hard to trust this guidance, especially when we want to make big changes. Read on to learn how this guidance is always available, even when it feels like it's not.
Psychic or Intuitive


The terms psychic and intuitive are often used interchangeably, yet they are actually different ways of receiving divine guidance. Read this article to find out if you are intuitive and psychic.
Signs and Symbols in Waking Life


The Universe is guiding us all the time, not just in our dreamtime. Our waking life is filled with signs and symbols from the Universe, but if they aren't as dramatic as our dreamtime symbols, we may not pay as much attention to them. Read about how signs and symbols appear in your waking life too.
Six Signs of a Spiritual Awakening


Since we have entered into the age of Aquarius, people seem to be experiencing a spiritual awaking, and this seems to happen in waves! 

Here are the signs you may be going through a spiritual awakening!
Synchronicity


Synchronicities are those ah-ha moments that change your day, make the world around you seem more magical, and make you feel more connected to your source. Synchronicities help you to feel secure that you are traveling in the right direction.
The Difference Between Soul and Spirit


In the new age and metaphysics community, many terms are used interchangeably. For the purpose of consistency, here are my definitions of Soul and Spirit as defined by the teaching of metaphysics.
The Four Directions


The spiritual practice of welcoming the four directions is a simple and effective way to ground and feel your connection to the Divine. It has its roots in the Native American practice of "calling the directions," but variations have been found around the world.
The Great Mother


The Great Mother is the feminine embodiment of power, humility, and creation. Honor your own inner goddess by seeing the Great Mother in all things and everyone.
Twin Flames


The concept of a twin flame is highly romantic. Read on to find out why I also see it as a very limiting concept.
When Dreams Fall Apart


Watching your dreams manifest and grow can be one of the greatest thrills of life. But what happens when your dream falls apart? Read my article to find out the importance of being able to mourn the loss of a cherished dream so you can move forward again.
Working with Spirit Guides


Spirit guides serve as a specialized team that support your choices so that you may experience yourself as an infinite being in a body.
Editor's Picks Articles
Top Ten Articles
Previous Features
Site Map
Content copyright © 2018 by . All rights reserved.
This content was written by . If you wish to use this content in any manner, you need written permission.
Contact Deanna Leigh Joseph for details.