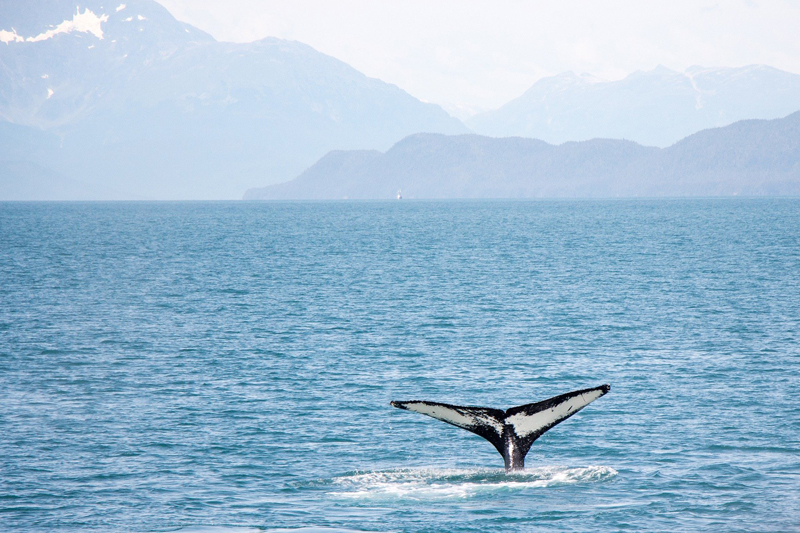 Certain things automatically bring Alaska to mind. These are unique Alaska!
Alaskan Jade


Jade Mountain, Alaska, is the source of the states gemstone, Jade. It is a beautiful dark green gemstone, but it's a little difficult to gather.
Alaska´s 50th Anniversary!


Alaska, the 49th and by far the largest state in the United States of America, celebrates its Golden Anniversary in 2009!
Aurora Borealis


The Aurora Borealis is an amazing sight to see. What causes it? How can we know when to look for it? Here is a simple explanation!
Breakup In Alaska


What is the big deal about spring breakup in Alaska? The days get longer, the snow melts, the ice moves on out to sea. No big deal, right? Wrong.
Dogs of the Iditarod


The Iditarod Race is about the dogs! The race was created to remind us of their importance, endurance and dependability. Most of the dogs used are bred for racing!
Early History of Alaska


An early history of Alaska, from first European discovery in 1741. Alaska, then known as "Alayeksa", a native Aleut word meaning "great land" or "main land", was a vast land with abundant opportunity for riches in fur trade, whaling, fishing and more.
Fur Rondy!


Fur Rendezvous in Anchorage, Alaska is a city-wide party! With sports, food, carnival and dozens of activities, it breaks up the long, dark days of late winter with FUN, laughter, silliness and raucous, rollicking good times! This year, "Rondy" runs from 2/26 through 3/07/2010.
Gold in Alaska


Gold is the Alaska state mineral and there was a Gold Rush in Alaska, only the tales cannot seem to agree on when it happened exactly.
Historical Nome Fuel Delivery


History was made in Nome, Alaska in January 2012 and it had nothing to do with the Iditarod! Fuel was delivered by tanker, once it traversed over 300 miles of ice for the first time in history.
Iditarod-The Last Great Race


What exactly is the big deal about the Alaska Iditarod? Is it the purse that the winner takes home, the competitive sport of it, or that the mushers are just plain crazy? Personally, I think it's all of the above!
Oil in Alaska


Alaska cannot be fully explored or written about without mentioning oil. The debate to, drill or not drill, is heated. Almost 85% of the state budget is provided for by oil revenues. Compared to another state known for oil; Texas, where production taxes are only about 5% of state revenues.
Open North American Championship


A clear blue sky stretches across Creamer's Field on this March day in Fairbanks. Though the temperature is about 20° F, my fingertips are slightly numb due to the nippy breeze. It is Day 3 of the Open North American Championship.
Sourdough Starters


Sourdough bread - the history behind this Alaskan legend, where and how it got its name and how you can make your own!
State Fairs of Alaska


Alaska is so big it has FOUR State Fairs to give residents a chance to attend one! In a state over twice the size of Texas, multiple state fairs are the best way to solve distance and accessibility problems. State Fairs are held annually in Southeast, Interior, Kenai Peninsula and South central AK.
Summer Solstice


Do you want to experience the full impact of Summer Solstice? Go where the sun never sets! Summer Solstice in Alaska is a 24 hour celebration of sunshine! Summer is a time for outdoor sports, long day trips, good food, music festivals and activities for young and old alike!
Tesoro Iron Dog


When Alaska Governor Sarah Palin was on the vice-presidential campaign trail in 2008, many heard of her husband Todd's four Iron Dog championships. But what exactly is the Tesoro Iron Dog? Read this article to find out more!
The Forgotten War in Alaska


The only United States soil occupied during World War II, was Attu and Kiska Islands in Alaska. The Japanese felt that the United States might try to invade them from the islands! Total American troop casualties from these battles, were second only to the numbers at the battle of Iwo Jima.
Trans-Alaska Pipeline, Oil and Gas


The Trans-Alaska pipeline is an engineering feat unique in its scope and vision. Completed in 1977, its low impact on the environment, income, jobs and invaluable transportation of crude oil to Valdez is indisputable. What a feat! Now ...can we do it again?
Wild Salmon on Parade!


Wild Salmon on Parade is an annual display of artistically painted, wildly decorated sculptural fish forms celebrating Alaska´s thriving wild salmon industry and summer in Alaska! These great pieces of art are the size of a real King salmon and can be seen throughout downtown Anchorage each summer.
Editor's Picks Articles
Top Ten Articles
Previous Features
Site Map
Content copyright © 2018 by . All rights reserved.
This content was written by . If you wish to use this content in any manner, you need written permission.
Contact BellaOnline Administration for details.