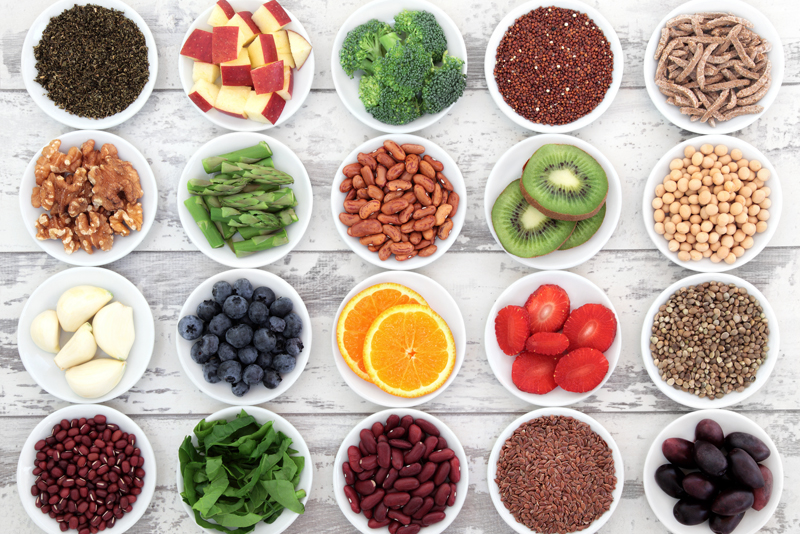 Quick Cooking Information
4-Ingredient Cauliflower Cheese

Air Fryer Blistered Shishito Peppers

Almost Jack Stack BBQ Cheesy Corn Bake

Asian Sticky Glazed Winter Squash

Bacon Roasted Brussels Sprouts

Bleu Bacon Butternut Squash Bake

Caramelized Onions in the Slow Cooker

Cheesy Sweet Potato Gratin Recipe

Cousin Jamie´s Crunchy Crunchy

Crunchy Broccoli Cauliflower Bake

Debra Davies' Pickled Vegetables Recipe


These pickled vegetables go well with sandwiches or anything else where pickles are served. They are being served at my annual Halloween BOO-ffet and are being referred to as "Embalmed Body Bits."
Debra Davies? Pickled Vegetables

Emma Parker's Holiday Vegetable Bake Recipe


Looking to add something really good to your traditional Thanksgiving dinner? This delicious vegetable bake can take the place of that ubiquitous green casserole, and will make a lot of people happy.
Emma Parker?s Holiday Vegetable Bake

Fancy Harvest Vegetables


Fresh mint and frozen peas kissed with a little butter -- it´s spring all over again when this dish graces the table...
Fast & Easy Winter Squash Bake

Fresh Corn & Garden Vegetable Pudding

Freshhttp://Fresh Corn, Zucchini & Mozzarella Sauté

Grilled Garden Vegetables


Southern Fried Chicken is made quickly by using boneless, Skinless Chicken Breasts; Sauce Beautiful makes the chicken delicious. This is real Soul Food perfect to serve at your Martin Luther King, Jr. Holiday Dinner.
Instant Pot Butternut Squash Bake

Irish Cabbage with Bacon and Peas

Irish Cabbage with Bacon and Peas Recipe


Cabbage is almost as popular as potatoes in Ireland. This cabbage dish is very Irish, very good, and very easy.
Kathleen´s Famous Broccoli Casserole

Make Ahead Instant Pot Vegetable Bake

Mediterranean Zucchini with Feta

Mom´s Crispy Baked Banana Squash

Not your Grandmother´s Overcooked Cauliflower

Oven Roasted Cauliflower Recipe

Petit Peas with Bacon and Onion

Quick & Easy Slow Cooker Southern Greens


Prepare fabulous Southern greens in about 10 minutes hands-on time. The slow cooker does the work!
Quick & Fancy Thanksgiving Vegetable Recipe


Here´s a light and colorful green bean dish to serve in place of that mundane grean bean casserole made with mushy canned beans and condensed soup.
Quick Asian Meal Mostly on the Grill


The wonderful Asian flavors of ginger and sesame flavor pork tenderloin and crisp-tender vegetables on the grill
Quick Mexican Calabacitas Recipe


Mid-summer vegetables are abundant, and this delicious vegetable dish uses them to advantage in a quick and easy stir-fried vegetable dish topped with cheese.
Recipe for a Fabulous Shortcut Sweet Potato Bake


Serve this delicious sweet potato casserole at your next holiday get together.
Slow Cooker Bacon Cauliflower Cheese

Slow Cooker Chicken & Veggie One-Pot

Slow Cooker Curried Butternut Squash

Slow Cooker Italian Green Beans & Mushrooms

Slow Cooker Southern Green Beans

Spaghetti Squash with Ham and Veggies

Spicy Zucchini & Pepper Jack Bake

Summer Vegetables Élégant Recipe


Everyone loves summer vegetables, and they come together in this elegant dish that is suitable for company, but quick and easy enough for family dinners. This dish can also be prepared in a cast iron skillet on the grill.
Sweet Potato Pone Recipe


Traditional Soul Food, this quick and easy sweet potato bake can be served either as a side dish to a Southern entree or as a dessert.
That Puffy Green Vegetable Thing

The Best Scalloped Potatoes on the Planet

The Vegetable Butcher Book Review

Two Recipes using Leftover Mashed Potatoes


Five ingredients can be combined to make fabulous potato dishes; no one will guess they are eating leftovers!
Winter Squash Side Dish Recipes


It's always nice to have a few really good vegetable dishes to serve at Thanksgiving and throughout the holiday season. These three winter squash recipes are perfect for serving guests.
Zucchini & Yellow Squash Gratin

Zucchini & Yellow Squash Gratin Recipe


Here is a yummy side dish using up both the zucchini and yellow squash from your garden. It's fancy enough for company, but easy enough for a weeknight. It's also both creamy and cheesy, and goes well with grilled foods.
Editor's Picks Articles
Top Ten Articles
Previous Features
Site Map
Content copyright © 2018 by . All rights reserved.
This content was written by . If you wish to use this content in any manner, you need written permission.
Contact Karen Hancock for details.