Basic Nutrition 101 Healthy Eating Tips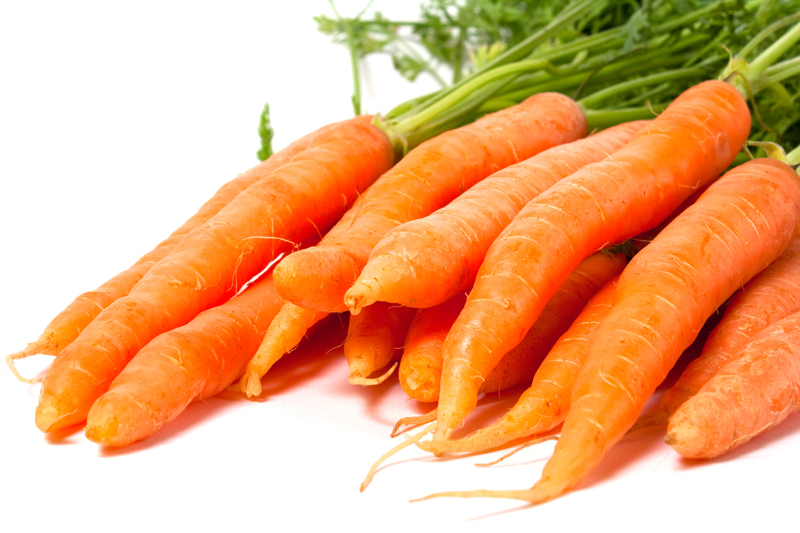 These healthy eating tips are basic nutrition 101. The foundation of basic nutrition is consistency in choosing the healthy macronutrients and micronutrients necessary for your good health.
Healthy eating can't just be part of a temporary "diet" or "program." It has to be a way of life.
And the healthy eating tips below will help you understand the basic nutrition concept of using high quality food to achieve high quality health. In other words, you "Eat to Live!" So, are you eating healthy now? If not, maybe it's time to start following these eat to live healthy eating tips.
Healthy Eating Tips for Macronutrients
Eating healthy can reduce your risk of getting sick and developing chronic diseases like
cancer
,
diabetes
,
Alzheimer's
and
heart disease
and increase your chances for a longer, happier life.
The important necessary macronutrients ("big" nutrients) are proteins, fats, carbohydrates and liquids. Since there are good and bad quality choices for each, here are your
healthy eating
tips.
Good nutrition also requires that you stay within your daily calorie needs and make every
food calorie
count. If you eat just 100 more calories a day than you burn, you'll gain about a pound a month or 10 pounds in a year. So managing calories is an important part of basic nutrition 101.
Healthy Eating Tips for Micronutrients
Both daily exercise and good quality nutritional supplements can help with calories.
Exercise
burns calories and supplements help you keep micronutrients high while you keep calories low.
The necessary micronutrients ("little" nutrients) are vitamins, minerals and
phytonutrients
.
These are called micronutrients because you need them in smaller amounts than the basic "big" four macronutrients. But optimal levels of micronutrients are vitally essential to your good health.
Healthy Vitamins, Minerals and Phytonutrients are necessary for growth, digestion, elimination, resistance to disease and vitality. Optimal, rather than borderline, health requires both healthy eating and supplementing your diet with optimum amounts of high quality nutritional health supplements and phytonutrients from the human food chain.
Taking natural whole food vitamin, mineral and phytonutrient supplements from the human food chain is such a simple basic nutrition concept that it's often overlooked for something flashier.
But buying into hype marketing promising a delusional fountain of youth is a big mistake!
The Real Fountain of Youth
Is there a real fountain of youth? Yes! And it simply consists of pure
water intake
and natural unprocessed foods found in the human food chain that we were designed to use as human fuel.
But because of environmental toxins, commercial practices and unhealthy food choices, the basic nutrition necessary for optimal health is just not available in modern diets. So, for fountain of youth results, you need to supplement healthy eating with natural
whole food supplements
.
What can you expect if you follow these optimal "eat to live" healthy eating tips?
You'll more than likely live a lot longer. But way more importantly, as you can see from the chart above, you'll be able to experience a much higher quality of life and health while you're alive.
My recommendation is to supplement your diet with the only whole food supplements from the human food chain that I've found anywhere. You can find out more at the
Feel Better
web site.
And be sure to check out my
Natural Health Newsletter
.
Click here for the
Site Map
.
Articles you might also enjoy:
How to Lower Blood Pressure Naturally
High Fiber Foods for Healthy Results
Foods that Cause Constipation Problems
All Natural Health Supplements For Humans
To subscribe to the Natural Health Newsletter, just enter your email address in the subscribe box at the bottom of this page.
© Copyright Moss Greene. All Rights Reserved.
Note: The information contained on this website is not intended to be prescriptive. Any attempt to diagnose or treat an illness should come under the direction of a physician who is familiar with nutritional therapy.


Related Articles
Editor's Picks Articles
Top Ten Articles
Previous Features
Site Map





Content copyright © 2023 by Moss Greene. All rights reserved.
This content was written by Moss Greene. If you wish to use this content in any manner, you need written permission. Contact Moss Greene for details.