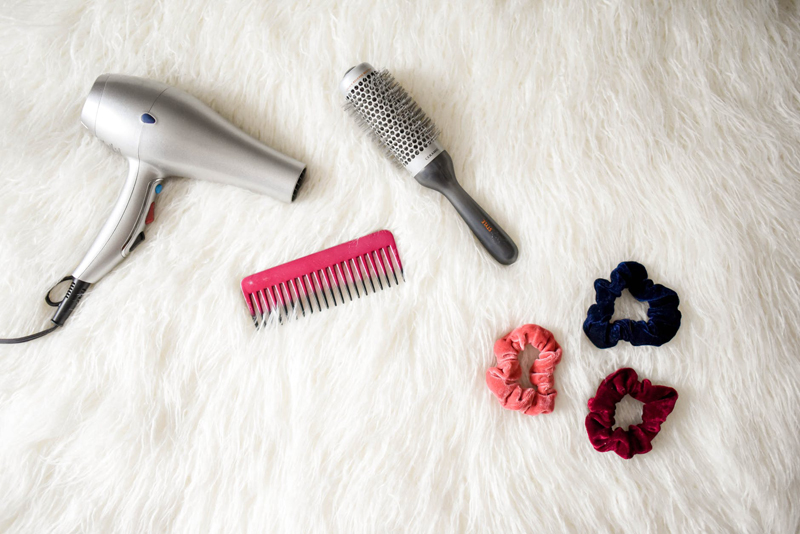 Hair Information
8 Books for Long Hair Lovers


Find the perfect gift for the long hair lover on your list.
Updos on Long Hair


These styles work well with Long Hair.
Updos on Medium Hair


These styles work well with medium length hair and layers.
Updos on Short Hair


Learn to style your Short Hair into an Updo.
8 Books for Long Hair Lovers


Great gifts for the long hair lovers on your list.
A Checklist For Your Prom Hair


Your Prom Hair is second only to your Prom Dress in achieving the perfect look for a perfect evening. Check out these hot tips for a stunning Prom Hairstyle.
A Prom Updo That You Can Do


This year you may want to create your own updo hairstyle for prom. Practice once or twice beforehand and you will find it easy on the big day.
A Quick and Simple Updo


If you can put your hair in a pony-tail, you can create this updo.
A Simple Twist


How to do an updo by creating a simple twist in long hair.
A Tip For Better Updos


This tip may help that soft, floppy hair that won't stay where you put it.
Accessories for Your Prom Hairstyle


Make your prom experience a picture perfect expression of you by personalizing the accessories used in your prom hairstyle.
African Hair Ornaments


Check out these exotic hair ornaments from African Imports.com.
Alternative Headwear for Your Wedding - Flowers


Flowers create a beautiful aura of romance and can be used with a veil or without.
Build a Beautiful Updo or Half Updo


Beautiful, formal hairstyles are not difficult to create. They simply take a fair amount of patience and a little creativity. This style can be transformed into an elegant wedding style or a dressy half-updo.
Create Your Own Prom Style


Learn a few Tricks of the Trade for creating professional looking curls that will dress up any updo and even many short hair styles.
Hair Care Company Fights Outsourcing


I am very happy to report on a company in the hair business that is giving back to the people we serve and to the country. That company is Farouk Systems producer of the CHI Flat Iron.
Hats with Updos


Wearing various types of hats with updos.
Holiday Hints from Jet Rhys


Jet of Jet Rhys Salon gives this list of holiday do´s and don´ts.
How to Braid Hair


There is nothing more elegant than a braid in long hair. Follow these steps to learn to create a simple three-strand braid yourself. Then turn the page to learn to do a French Braid.
Instructions for Casual Updos


Use these instructions in conjunction with The Casual Updo.
Kate Beckinsale's Romantic Long Curls


You can copy this hair style for the prom or for any dressy occasion.
Little Girl's Updo


This fun updo is fast and very easy to create using colorful "Fun Hair"
Little Girl´s Updo


This updo is created by the addition of colorful hair additions.
Making Your Prom Hair and Dress a Complete Picture


Whether it´s for the Prom or a great party, you will look your best when your hair and dress work together.
Perfect Wedding Hair - Ebook by Lynne Chapman


My Perfect Wedding Hair e-book is over 48 pages of my experiences and ideas for hairstyles for the bride, attendants and flower girls.
Planning Your Updo


How do you want to look on your speacial day? When you arrive at the salon on the day of your prom or of your wedding, it is best to have an idea of the look you want.
Ponytails - a Back To School Time Saver


It's Back To School for many of you. This means sticking to a new, more disciplined schedule, perhaps getting up earlier and out of the house sooner than you have been used to.
Product Review - The Twistii - Updo Maker


The Twistii is a deceivingly simple apparatus that makes it possible to create your own updo style.
Red Carpet Updos for the Prom


Watch the celebrities for the best hair ideas. These Red Carpet updos are stylish and easy.
Short Wedding Hair Styles


You don't have to suffer through a growing out period to have a beautiful wedding style.
Step by Step to an Elegant Updo


This updo takes patience and creativity, but is worth the effort.
Stress Free Weddings


Stacey Roney is the creator of Beauty on Call, bringing beauty and spa services to brides and wedding party participants - on site.
The Casual Updo


As temperatures rise, many of us will find any means available to pull our hair up to keep it off our neck.
The Traditional Beehive Hairstyle


The beehive hairstyle surfaced in the late 50's and early 60's. At that time it took hours at the salon to achieve. Today's version is easier to produce
Updo Educator Amy Colvin


Educator, Amy Colvin offers hairdressers the opportunity to perfect their updo skills in an entertaining format.
Updos for Every Occasion - Ebook Updated!


NEW and IMPROVED! Updos for parties, proms, weddings or the office. Follow these simple instructions to begin creating them yourself! You can have an elegant updo. It's easier than you think.
Updos from the Image Maker


Bridal Hair And Makeup From The Image Makers These Bride´s Maid´s styles are right for prom.
Wedding Hair - The Day After


If there is no time to shampoo before the honeymoon, these tips may help.
Wedding Styles - More Updos !


These are wedding hair styles and links.
Young Girl´s Updo


These are Pics of a young girl´s updo.
Your Wedding Hair and Your Veil


Choose the perfect bridal hairstyle to go with your veil.
Editor's Picks Articles
Top Ten Articles
Previous Features
Site Map
Content copyright © 2018 by . All rights reserved.
This content was written by . If you wish to use this content in any manner, you need written permission.
Contact BellaOnline Administration for details.