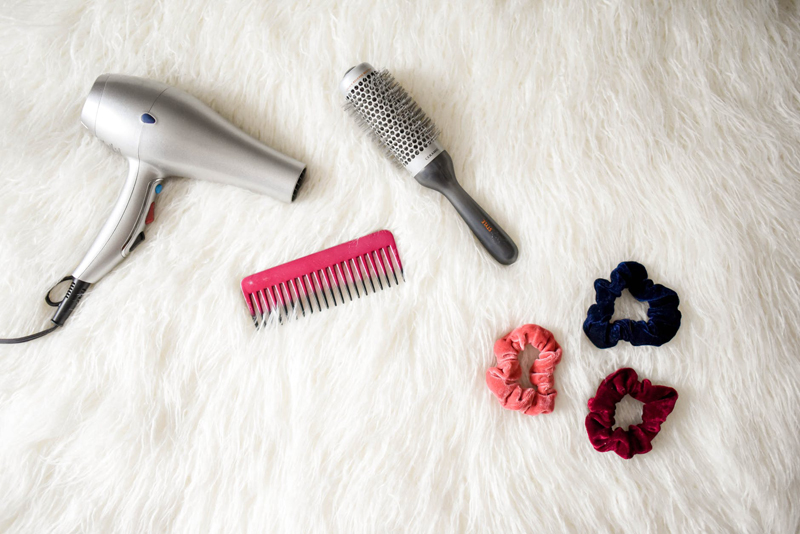 Find articles Anne Hathaway, Britney Spears, Cybill Shepherd, Gwyneth Paltrow, Heather Locklear, Hillary Duff, Jennifer Aniston, Jennifer Lopez, Julia Roberts and more and even some posters.
Angelina Jolie - Star Quality Hair


How do you get that long sexy hair that Angelina Jolie wears so well?
Angie Dickinson and Ann-Margret - Two Looks for the Bob Hair Cut


These two celebrity actresses have hair that is similar in texture, hair color and in styling.
Anne Hathaway


Anne Hathaway's dark hair needs little fussing to be stunning.
Arwen from Lord of the Rings


This woman had long hair! See how to create her waves.
Audrey Hepburn - The Timeless Updo


Audrey Hepburn style updos are always appropriate for proms, weddings or any special occasion.
BellaOnline Editors


Our own BellaOnline Hosts (lovingly called Bella-O Babes ! ) See them in various hair styles and wedding styles.
Bonnie Raitt - Vibrant, Flamboyant Hair


Blues and rock artist, Bonnie Raitt is still in her prime at age 56. She wears wild, full hair that fits her star image.
Britney Spears


Have you seen Britney Spears' "Boys" video? In it she wears two great new looks.
Britney Spears - Another Hair Style


Her hair styles are always changing and we love them all. This style is long and wavy.
Britney Spears -- Achieve Her Look


Britney Spears´ look appeals to women from four to forty. Who wouldn´t want hair that can be whipped around, turned upside dowm and always come out looking ready for a photo shoot?
Celebrity Posters and Photos


Find the many images of your favorite star here.
Cloris Leachman


Cloris Leachman at 79 wears a style that is, at the same time, trendy, feminine and easy to care for.
Constantine Mouralis


In this question from a reader, I suggest ways to control overly curly hair and and achieve Constantine´s American Idol look.
Cybill Shepherd - Get The Look


This woman is the image of maturity many of us would like to be. She is comfortable and even pleased with who she has become at age 54.
Diane Sawyer - Anchorwoman Hair


A hairstyle is often expected to live up to an image. Diane Sawyer is a powerful woman. Her style is feminine and stylish as well as being powerful.
Farrah Fawcett - a Classic Style

Get Hair Like Teri Hatcher


Teri Hatcher is an over forty woman who wears her hair long and wears it well. To get her look, you must be versatile.
Gloria Estefan's Bob Hairstyle


Ms. Estefan proves that a great hairstyle is great no matter what age you are. Her bob hairstyle is very classy and sophisticated.
Gwyneth Paltrow


Make a statement of your own with Paltrow´s glamorous 1940´s hair style.
Gwyneth Paltrow in Shakespeare in Love


Get Gwyneth Paltrow´s elegant hair style with these simple steps.
Heather Locklear


You can make this look your own. Style with an all-American spin.
Hilary Duff


This multi-talented young lady is best known for her role as Lizzie McGuire and is the idol of many girls from grade school through the teen years.
Jane Seymour - Celebrity Hair


I have often been asked whether older women, say over 40, should wear long hair. Let's look to at a woman who was born in 1951. At over 50, Jane Seymour wears her long hair very well.
Jennifer Aniston - the Trend


Jennifer Aniston began setting the style trend with the Friends Cut and is still setting the trend today.
Jennifer Lopez


JLo has many images. I discuss two of her great hairstyles.
Joanne Woodward


Seventy five year old Joanne Woodward proves that older women can wear longer hair and still be stylish and attractive.
Julia Roberts


Many women dream of having Julia Roberts´ hair. However trying to pin down any one particular "look" is difficult.
Kate Beckinsale´s Romantic Long Curls


This beautiful romantic hairstyle is perfect for prom or any dressy occasion.
Kathy Bates


Looking good at age 57.
Katie Holmes Bob Hairstyle


This hairstyle is sophisticated, yet casual, dramatic, but easy to wear.
Laura Bush and Hillary Clinton


A powerful woman requires a style that is up-to-date and conservative yet still versatile.
Lauren Hutton - Get Her Look


Learn about her ageless beauty.
Lindsay Lohan's Hair - You Can Copy It


Lindsay Lohan's long hair is always soft and sexy. It is stylish whether it is casually pulled back in a barrette or dressed up and curled.
Lisa Rinna - Get Her Hair Style


It is fun and stylish and best of all, it is very flattering. It is short enough to be easy to care for and long enough to be feminine.
Liv Tyler


As Arwen of Lord of the Rings, Liv Tyler has beautiful gentle waves.
Madonna's 70s Hairstyle


The hairstyle that Madonna wears in "Confessions on a Dance Floor" is reminiscent of the styles of the 70s.
Marg Helgenberger - Shoulder Length Fine Hair


Marg Helgenberger can wear many styles effectively even though her hair is fine and limp in texture. These two pictures of show two great hairstyle ideas for shoulder length hair
Marg Helgenberger and Sela Ward


A Study In Contrast. Very striking in style and color.
Marilyn Monroe 's Romantic Hair


For glamour and romance, Marilyn Monroe's blond bombshell hair fits the bill.
Marilyn Monroe Costume


Attending a Halloween party or costume party as Marilyn Monroe or any glamorous movie starlet is a chance to be in costume while still feeling beautiful and sexy.
Martha Stewart - Her Hair


Martha Stewart has often been my guru for decorating, cooking and organizing tips but I have not always been pleased with the hairstyles that she wears.
Mary Kate and Ashley Style for School


The Olsen twins can wear their hair in two very different looks. Both will be the trend-setting style for school this year.
Meg Ryan


Achieve the most ´asked for´ look in hair salons.
Meg Ryan in Kate & Leopold


Meg Ryan is well known for her great hair. Each new style becomes a trend-setter, and is sure to be fun and easy to wear.
Meg Ryan´s Hair in You´ve Got Mail


This is one of my favorite romantic movies and one that sent many people out to the stores to buy computers just so they could experience the words "You´ve got mail!" Meg Ryan is it´s romantic leading lady.
Michelle Branch – Steal Her Look


This Grammy award-winner's hairstylist, Luke O'Connor lets us in on some tips to create three of Michelle's rockin styles.
Nicole Kidman


This woman has control of her naturally curly hair. Others who are endowed with the same may wonder how this magic is achieved.
Pamela Anderson and Shakira


How do these women get their sexy hair?
Paris Hilton


Known for her long blond hair, that is always styled to perfection, Paris Hilton is the envy of many young women.
Paula Zahn


You can be feminine, attractive and even blonde while still being intelligent, dynamic and effective in what ever vocation you choose.
Red Hair - Vibrant or Sublte but Always Exciting


Read about the red hair of Lucille Ball, Julianne Moore, Julia Roberts, Debra Missing, Rita Hayworth, Nicole Kidman and Carmen Electra.
Red Hair - Vibrant or Subtle, but Always Exciting


Red hair comes and goes on the popularity scale although in recent years it has stayed at the top, perhaps because individuality has been the mark of today´s culture.
Rene´ Russo


In continuing the Celebrity, Achieve Thes Look series, I watched a few movies starring Rene´ Russo.
Sarah Michelle Gellar


She has traded her school-girl hair for something more grown up and sophisticated. See how to Get The Look.
Sarah Palin's Half Updo


The half updo goes public with vice presidential candidate, Sarah Palin.
Scarlett Johansson - Copy Her Hairstyle


Learn how to do two of Scarlett´s hairstyles. One is casually loose and sexy and the second is dressed up and controlled.
Victoria Beckham - Celebrity Hair


This is the new bob. Victoria's very versatile style is easily changed into several different looks.
Editor's Picks Articles
Top Ten Articles
Previous Features
Site Map
Content copyright © 2018 by . All rights reserved.
This content was written by . If you wish to use this content in any manner, you need written permission.
Contact BellaOnline Administration for details.