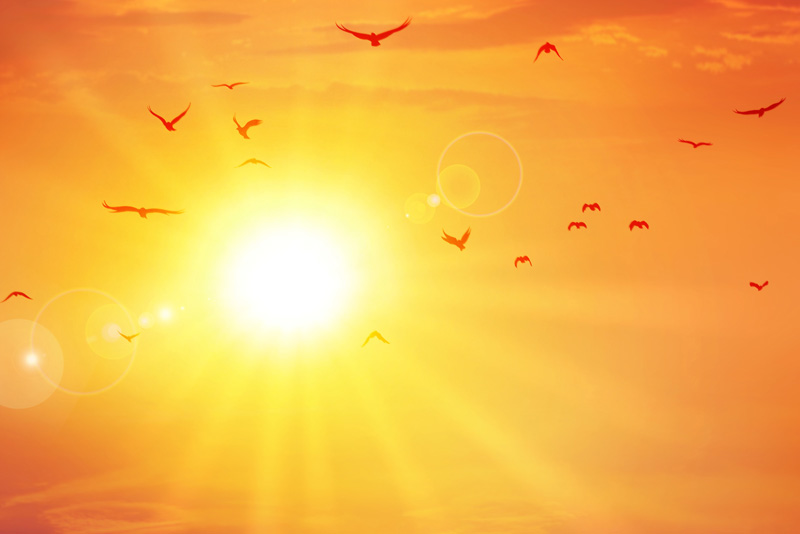 Experience God by getting to know His character, shown in His names.
Accessible Jesus


A question was asked. Why did Jesus spend forty days on this earth, after his resurrection? Why did he wait for that amazing ascension, when his disciples would see him carried up into heaven?
El-Elyon - The Lord Most High


El-Elyon means The Lord Most High. What occupies the highest point in your life?
El-Olam - Everlasting God


El-Olam means Everlasting God. What is the benefit of having a God Who has been here from the beginning of time and Who will be here until the end of time?
Experience the Power of God - El-Shaddai


El-Shaddai means God Almighty, God Most High, God of the Mountains or God Who is Sufficient.
Experiencing God - Elohim


He is the Creator. The Bible tells us that He is not unknowable. In fact, He wants us to know Him.
Experiencing God - Jehova-Jireh


This name for God means The Lord will Provide. Trusting God to provide is not easy. How do you experience Jehova-Jireh?
Experiencing God - Jehovah-Nissi


Jehovah-Nissi is one of the names for God found in the Bible. It describes one of His many attributes, meaning The Lord our Banner.
Experiencing God's Healing - Jehovah-Ropheka


God wants us to know Him. By knowing the different names for God, we experience His character.
Experiencing Peace - Jehovah-Shalom


Jehovah-Shalom means �the Lord our Peace.� This attribute of God is found in the Bible, in the book of Judges.
Experiencing the Shepherd - Jehovah-Rohi


We may never really know Who God is, but when we study His names we begin to know His character.
God Who Sees You - El-Roi


The Lord proved to Hagar that there are no insignificant people. He is the One who sees us. He is El-Roi.
God's Name - Jehovah-Sabboath


In the Bible, God is given names that refer to His different characteristics. Jehovah-Sabbaoth means Lord of Hosts.
God's Silent Commentary


Psalm 19 tells of God's glory declared in resounding silence.
Grateful for a Gracious God


Practicing a month of thanksgiving for who God is.
Immutable God


What can we rely on in this world. Is there one unchanging constant in which to place our trust?
Jehovah - Mekaddeshkem , Our Sanctifier


What does it mean that God is our Sanctifier? Why should we be grateful?
Jehovah-Shalom - The Lord is Peace


The Lord's peace is beyond all understanding.
Jehovah-Shammah, The Lord is Present


God is always near. Why is it that sometimes He seems far away?
Jehovah-Tsidkenu Means The Lord Our Righteousness


Over 600 years before Jesus was born, Jeremiah predicted His birth, calling Him The Lord Our Righteousness.
Jesus is Known by These Names


These are Jesus' names in the Bible. What do you call Him?
Jesus, The Good Shepherd


You may have heard of Jesus' statement, "I Am the Good Shepherd." Today, I'll spend some time thinking of what this means to me.
Omnipotent God


My life has limits. I'm guilty of placing limits on God.
Omniscient God - Antidote to Loneliness


In Scripture is the power to relieve every struggle, loneliness included. Omniscience is possessing complete and unlimited knowledge, awareness, or understanding.
Rock, Stumbling Stone, or Cornerstone


In the Bible, you may have seen Jesus referred to as the Rock, as a Stumbling Stone or a Cornerstone. These are very different descriptions although all three have similar characteristics.
Step Off the Throne


It's time I stepped down off the throne I built, and recognized the higher Kingdom. My hand-made throne is constructed of paper and plywood, destined for decay and destruction.
Thankful for the Person of God


In this month of Thanksgiving, I'm thanking God for who He is.
The Many Names of God


The Bible contains names of God that descibe His many attributes. Meditating on these names brings us closer to Him and helps us to be aware of Who He is.
This is My God !


In 701 BC, the midst of doom and gloom, God gave Israel a promise of the Savior. The promise is ours today.
Who is God? What Does He Mean to Me?


In one of the most treasured seasons in the Christian world, when we celebrate the birth of the Savior, let's meditate on the truth of our God and who he is.
Who is Jesus ? He said I AM ...


The gospel of John shares eight instances of Jesus saying, "I am." He wanted the people to understand then. He wants us to understand now.
Who Whispers in Your Ear ?


Who do you listen to? Is is the father of lies or the Creator of the Universe?
Worship and Respect


The name Adonai-Jehovah means the Lord is Sovereign. The prophet Malachi admonished Israel for not showing respect for their Lord.
Editor's Picks Articles
Top Ten Articles
Previous Features
Site Map
Follow @LynneChapman
Tweet
Content copyright © 2018 by . All rights reserved.
This content was written by . If you wish to use this content in any manner, you need written permission.
Contact Lynne Chapman for details.