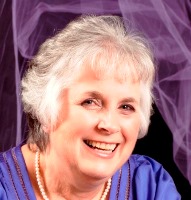 Make a Pencil Pouch
Crafts for Kids - Launa Stout, Editor

Whether you go to school, or school at home it is always nice to have a new pencil pouch. Now you can make one that expresses your own individuality.


Recipes for Chinese New Year
Chinese Food - Lila Voo, Editor

Here are some delicious Chinese recipes to prepare this week in celebration of Chinese New Year.


Tasting the World's Rarest Wine
Wine - Peter F May, Editor

When in South Africa Peter F May visits Jerry Rodrigues who has single handedly created a new wine grape variety.


No Time to Lose Book Review
Suspense / Thriller Books - Karen Hancock, Editor

A Bank heist, the kidnapping of a bank vice president's wife, and a stolen priceless relic make for a good thriller. That is, however, if one can get through dozens of trite cliches, grammatical errors, unnecessary verbiage, and wordy boring sections reminiscent of a textbook.


8 Steps To Loving Yourself
Mental Health - Tracy Hamilton, Editor

The most important relationship we can have in life is with ourself. The more comfortable we feel with who we are the more confident and accepted we feel in our world.


Dante's Dilemma Review
Mystery Books - Edie Dykeman, Editor

Blind psychiatrist Mark Angelotti is again challenged on the job and in his personal life in this riveting look at a man who finds himself pushed to the limit.