Beauty & Self
Books & Music
Career
Computers
Education
Family
Food & Wine
Health & Fitness
Hobbies & Crafts
Home & Garden
Money
News & Politics
Relationships
Religion & Spirituality
Sports
Travel & Culture
TV & Movies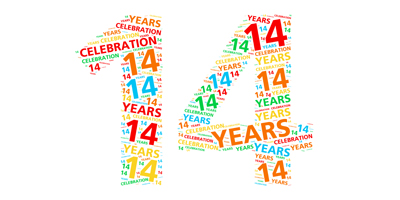 14th Anniversary
BellaOnline celebrates its 14th anniversary! Thank you to everyone who supports independent authors and writers!


Cystic Fibrosis and Asthma
Asthma - Sherry Vacik, Editor

Cystic fibrosis and asthma are two separate diseases; however, they share some similar symptoms. In addition, some CF patients can also have asthma. Read on to learn more about CF and how doctors determine if a patient has both asthma and CF.




Death Wears a Beauty Mask Review
Mystery Books - Edie Dykeman, Editor

When a young woman and her husband travel across country to visit her New York fashion model sister, they are shocked when they arrive at her house and find her dead.




Make a Pencil Pouch
Crafts for Kids - Launa Stout, Editor

Whether you go to school, or school at home it is always nice to have a new pencil pouch. Now you can make one that expresses your own individuality.




Recipes for Chinese New Year
Chinese Food - Lila Voo, Editor

Here are some delicious Chinese recipes to prepare this week in celebration of Chinese New Year.




Tasting the World's Rarest Wine
Wine - Peter F May, Editor

When in South Africa Peter F May visits Jerry Rodrigues who has single handedly created a new wine grape variety.




No Time to Lose Book Review
Suspense / Thriller Books - Karen Hancock, Editor

A Bank heist, the kidnapping of a bank vice president's wife, and a stolen priceless relic make for a good thriller. That is, however, if one can get through dozens of trite cliches, grammatical errors, unnecessary verbiage, and wordy boring sections reminiscent of a textbook.



| Google+ |

E D I T O R R E C O M M E N D E D
Stranger Safety Video


From Julie Clark, the mom and creator of the Baby Einstein series stars as the super energetic safe side chick in her highly entertaining, yet kid-sized educational video to teach children about strangers. Julie Clark, along with John Walsh the host of Americas Most Wanted Show have created a video packed with sound advice on Stranger Safety for kids age 2-10.
Christian Living Site Shop


Find book reviews of Christian Books both fiction and non-fiction. Read my experience in purchasing a Bible Book Cover.