Beauty & Self
Books & Music
Career
Computers
Education
Family
Food & Wine
Health & Fitness
Hobbies & Crafts
Home & Garden
Money
News & Politics
Relationships
Religion & Spirituality
Sports
Travel & Culture
TV & Movies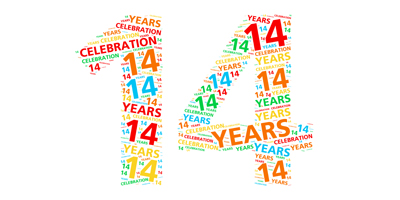 14th Anniversary
BellaOnline celebrates its 14th anniversary! Thank you to everyone who supports independent authors and writers!


All About Hearts
Relationships - Kate Woods, Editor

The Heart is probably the most talked about and focused on part of the human body. Its been portrayed as a Broken Heart, a Happy Heart, a Foolish Heart, a Cheating Heart, a Beating Heart, a Shattered Heart, a Bleeding Heart, a Still Heart, etc. For now let's allow it to be a Light-Hearted Heart!




Why Russell Wilson is a Really Cool Guy
Etiquette - Lisa Plancich, Editor

There are lots of cool NFL quarterbacks out there. Russell Wilson, however, is the coolest.




Superbowl Snowflakes
Tatting - Georgia Seitz, Editor

Since 2000 the Online Tatting Class (www.georgiaseitz.com) has held a special event to ignore the Superbowl and tat. Traditionally, there has been a 6 pt snowflake pattern known as the Superbowl Sunday Snowflake.




Healthy Kale and Veggie Soup with Pesto Recipe
Home Cooking - Allyson Elizabeth D´Angelo, Editor

If you're like me and just LOVE soups, you will love this healthy Kale and Veggie Soup with Pesto. It's everything you love in a vegetable soup with an added kick from the kale, that is low in calories, fat free and packed with nutritional content for a welcome immune boost for the cold season.




Healthy Shrimp and Chicken Salad Recipe
American Regional Cuisine - Allyson Elizabeth D´Angelo, Editor

If you've ever visited California then you will understand that the state has a reputation for simple, bright and fresh cuisine. When you couple shrimp and chicken along with a salad, you have a healthy recipe that is protein rich and low in fat. This is a great salad for either lunch or dinner.




Caregiving Tips to Keep Healthy
Geriatrics - Patricia Villani, MPA, PhD, Editor

With the right help and support, we can be a good caregiver without having to sacrifice our own well-being. Learn how to take care of others and be able to incorporate a decent quality of life!



| Google+ |

E D I T O R R E C O M M E N D E D
Investing $10K in 2014


Looking to invest in 2014? This EBook will show you how to create a simple portfolio that helps you invest successfully in any year.
Patient Whiz app for iOS


Track your blood pressure, cholesterol, diet, exercise, EKGs, lab results, and much more! Scan, e-mail, record, and print vital health information. Slash your medical bills. Expedite your diagnoses. Doctor-recommended.
Paradise in Plain Sight


Paradise in Plain Sight: Lessons from a Zen Garden by Zen Priest Karen Maezen Miller, is both memoir and Zen guide. Maezen Miller shares experiences repairing and tending a historical Japanese garden in her own backyard, guiding the reader towards direct insight. It is beautifully written, honest, and relevant to the modern seeker of any faith.