Beauty & Self
Books & Music
Career
Computers
Education
Family
Food & Wine
Health & Fitness
Hobbies & Crafts
Home & Garden
Money
News & Politics
Relationships
Religion & Spirituality
Sports
Travel & Culture
TV & Movies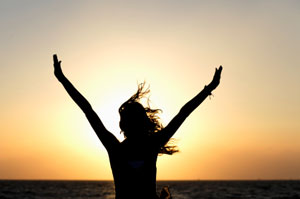 We're Upgrading!
BellaOnline is fully on our new, faster server! We're doing some tuning to get everything settled in just right. Thank you for your patience with us while we help make our system faster for you!


Traditional Values Are Important
Meditation - Susan Helene Kramer, Editor

When the foundation of our character is strong and stable we naturally act in ways reinforcing peace, ease, happiness.




Reading Tarot Card Reversals
Tarot - Linda J. Paul, Editor

Reading card reversals is an individual preference. Generally, if a card is pulled from the deck and placed upside down in a spread it is read as the reverse meaning of the upright card.




Quick and Easy Homemade Mother's Day Gifts
Creativity - Jana Taylor, Editor

Mother's Day is almost here. Do you have a gift for mom? If not, not all is lost. These projects are quick, easy and inexpensive. Give mom a homemade gift from the heart this Mother's Day. She'll be glad you did.




The Button Man Review
Mystery Books - Edie Dykeman, Editor

Hugh Marston, head of security at the US Embassy in London, is asked to protect a famous movie star couple while they are filming in England. Unfortunately, they disappear soon after, leading Hugo on an intense search before its too late.




Spanish Dancers Jane Eborall
Tatting - Georgia Seitz, Editor

Happy Cinco de Mayo! Here's an intriguing pattern from one of the most creative tatting designers of the last 50 years. Spanish Dancers - Jane Eborall © 2008. This pattern will show how to avoid cutting and tying to make a ring on a split ring in a different colour.




Date Night Movie Review
Action Movies - Dianne Walker, Editor

What's worse than being in a rut? How about taking someone's dinner reservations and end up spending the evening trying to escape from "the kill shot"? Phil and Claire Foster find out just how exciting life can be.



| Google+ |

E D I T O R R E C O M M E N D E D
Investing $10K in 2015


Have you received a windfall or inheritance? Confused how to manage it? Many people find the subject of investing to be complex. It doesn´t have to be. You can manage your money yourself.
Fall in Love With Your Feminine Power


This 8-week DailyOm online course incorporates meditation, energy healing, and women´s energetics work to help you heal, empower and awaken your connection to your feminine energy body. It includes print materials, video, and guided audio meditation. No prior meditation or energy work experience necessary. Embrace your full power, health, joy, and spirit!
Addicted to Stress by Debbie Mandel


A Woman´s 7 Step Program to Reclaim Joy and Spontaneity in Life (Hardcover) In this highly original program for stress reduction, stress management expert and radio personality Debbie Mandel explains that women who are constantly stressed out have forgotten the dreams of the free-spirited girl living inside them before they became somebody's wife, mother, or workplace colleague.