Beauty & Self
Books & Music
Career
Computers
Education
Family
Food & Wine
Health & Fitness
Hobbies & Crafts
Home & Garden
Money
News & Politics
Relationships
Religion & Spirituality
Sports
Travel & Culture
TV & Movies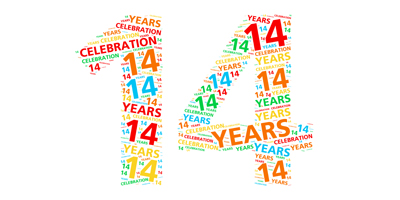 14th Anniversary
BellaOnline celebrates its 14th anniversary! Thank you to everyone who supports independent authors and writers!


Goosebumps
Movie Mistakes - Isla Grey, Editor

The people of Madison, Delaware are in for a surprise when the characters of R.L. Stine's books come to life. Try to find these movie mistakes in "Goosebumps".




Gooey Valentine's brownies
Allergies and Colds - Sheree Welshimer, Editor

Celebrate Valentine's Day with a special activity and yummy brownies




Travel Hacks - Cheaper Airline Tickets
Creativity - Jana Taylor, Editor

Airline travel. Getting ready to take a vacation? There are easy and oftentimes free ways to save on your next trip. Some love to fly others just put up with it, but for your next trip check out these easy ways to save on your next trip.




The Rock Movie Review
Action Movies - Dianne Walker, Editor

The residents of San Francisco are in danger. General Francis X Hummell, a decorated war hero has missiles filled with a deadly gas pointed directly at the city. His demands? A $100 million dollars for a noble cause, but can an FBI nerd, a convict and the marines save the city?




The Ultimate Guide To Body Care Apps
Body Care - BB Lee, Editor

Free Android Health Applications.




Gershwin Debuts 'Rhapsody in Blue'
Today in History - Lane Graciano, Editor

The Jazz Age had begun, but in 1924 the music was not considered a serious art form. Then, on February 12, an octave-surfing clarinet glided into 'Rhapsody in Blue,' and it made musical history. And to think Gershwin almost didn't write it …



| Google+ |

E D I T O R R E C O M M E N D E D
Stranger Safety Video


From Julie Clark, the mom and creator of the Baby Einstein series stars as the super energetic safe side chick in her highly entertaining, yet kid-sized educational video to teach children about strangers. Julie Clark, along with John Walsh the host of Americas Most Wanted Show have created a video packed with sound advice on Stranger Safety for kids age 2-10.
The Weiser Field Guide to Cryptozoology


The Weiser Field Guide to Cryptozoology by Deena West Budd includes information, interviews, and stories about forty different cryptids seen in various places all over the world by credible eyewitnesses like policemen, rangers, and doctors. Readers will learn where and how to find flying humanoids, hairy humanoids, giants of all kinds including rabbits, bats and spiders, goblins, and vampires.