Beauty & Self
Books & Music
Career
Computers
Education
Family
Food & Wine
Health & Fitness
Hobbies & Crafts
Home & Garden
Money
News & Politics
Relationships
Religion & Spirituality
Sports
Travel & Culture
TV & Movies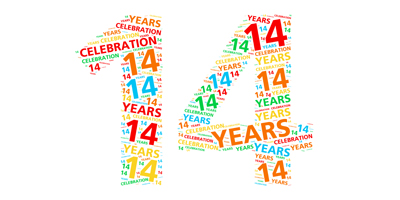 14th Anniversary
BellaOnline celebrates its 14th anniversary! Thank you to everyone who supports independent authors and writers!


No Time to Lose Book Review
Suspense / Thriller Books - Karen Hancock, Editor

A Bank heist, the kidnapping of a bank vice president's wife, and a stolen priceless relic make for a good thriller. That is, however, if one can get through dozens of trite cliches, grammatical errors, unnecessary verbiage, and wordy boring sections reminiscent of a textbook.




8 Steps To Loving Yourself
Mental Health - Tracy Hamilton, Editor

The most important relationship we can have in life is with ourself. The more comfortable we feel with who we are the more confident and accepted we feel in our world.




Dante's Dilemma Review
Mystery Books - Edie Dykeman, Editor

Blind psychiatrist Mark Angelotti is again challenged on the job and in his personal life in this riveting look at a man who finds himself pushed to the limit.




Artful Sensory Tea
Tea - Mary Caliendo, Editor

Infuse your tea with art and beauty, and tips and tricks to do so.




Year Of The Monkey Issue
Stamps - Gary Eggleston, Editor

The United States Postal Service welcomes in the Year of the Monkey with a new nondenominated (49¢) forever stamp that features red-orange peonies from artist Kam Mak, and a small cut-paper image of a monkey based on a previously used design by artist Clarence Lee.




Continued War On The Cent
Coin Collecting - Gary Eggleston, Editor

2016 is a new year and the war to abolish the cent is gearing up for a new campaign. There are many arguments for getting rid of the penny. Most stem from the cost of the metals used in the composition of the cent. Current costs are that it cost 1.5 the face value of the penny to produce it.



| Google+ |

E D I T O R R E C O M M E N D E D
Digitizing Made Easy


This is a great book for those embroiderers who want to learn to digitize their own designs ready for use on an embroidery machine.
Spectorsoft EBlaster 6.0 Security and Monitor Soft


Installed in less than five minutes the eblaster software monitors the online activity of children. Providing email alerts to the designated email whenever a child receives or sends an email. Also, allows monitoring of chat rooms, key strokes, and instant messages. See who is talking to your child online.