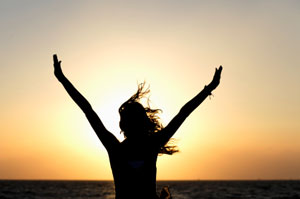 We're Upgrading!
BellaOnline is upgrading our system to a new, faster server. Please be patient with us over the next few days as we transition to this new system. We're striving to be better than ever for you! And then we'll be updating the site to be mobile-friendly, too. One step at a time!
A Boy at War - Book Review
Launa Stout, BellaOnline's Children's Books Editor
Completely by chance, Adam and two friends are fishing in a rowboat on the harbor on that auspicious morning when the attack occurs. They think they have been caught in a drill, but very soon realize that the bombs and planes are real.
Sore Muscles
Teresa Post, BellaOnline's Holistic Health Editor
Do you have sore muscles? Find natural ways to get some relief.
Essential Nutrients
The crucial part of healthy eating is a balanced diet. A balanced diet - or a good diet - means consuming from the different food groups in the right quantities. This article will discuss the essential nutrients necessary for a healthy body.
Masoor Dal with Spinach Recipe
Maharashtrian comfort food at its best, my Masoor Dal Amti with Spinach is always a winner in my home. Simple, delicious, healthy & nutritious - this dal can be eaten with phulkas/rotis, fragrant rice or served as a warm soup on those chilly days. Either way, it is satisfaction in a bowl :-)
Spot Loves His Family Books
Do You Know Spot? Spot loves his family and friends. Just like your child, Spot goes on adventures with his family. He has a loving mommy and daddy.

| Google+ |

E D I T O R R E C O M M E N D E D
Investing $10K in 2014


Looking to invest in 2014? This EBook will show you how to create a simple portfolio that helps you invest successfully in any year.
Patient Whiz app for iOS


Track your blood pressure, cholesterol, diet, exercise, EKGs, lab results, and much more! Scan, e-mail, record, and print vital health information. Slash your medical bills. Expedite your diagnoses. Doctor-recommended.
Paradise in Plain Sight


Paradise in Plain Sight: Lessons from a Zen Garden by Zen Priest Karen Maezen Miller, is both memoir and Zen guide. Maezen Miller shares experiences repairing and tending a historical Japanese garden in her own backyard, guiding the reader towards direct insight. It is beautifully written, honest, and relevant to the modern seeker of any faith.