Beauty & Self
Books & Music
Career
Computers
Education
Family
Food & Wine
Health & Fitness
Hobbies & Crafts
Home & Garden
Money
News & Politics
Relationships
Religion & Spirituality
Sports
Travel & Culture
TV & Movies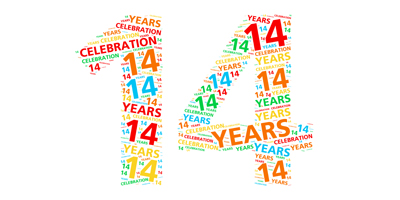 14th Anniversary
BellaOnline celebrates its 14th anniversary! Thank you to everyone who supports independent authors and writers!


Tasting the World's Rarest Wine
Wine - Peter F May, Editor

When in South Africa Peter F May visits Jerry Rodrigues who has single handedly created a new wine grape variety.




No Time to Lose Book Review
Suspense / Thriller Books - Karen Hancock, Editor

A Bank heist, the kidnapping of a bank vice president's wife, and a stolen priceless relic make for a good thriller. That is, however, if one can get through dozens of trite cliches, grammatical errors, unnecessary verbiage, and wordy boring sections reminiscent of a textbook.




8 Steps To Loving Yourself
Mental Health - Tracy Hamilton, Editor

The most important relationship we can have in life is with ourself. The more comfortable we feel with who we are the more confident and accepted we feel in our world.




Dante's Dilemma Review
Mystery Books - Edie Dykeman, Editor

Blind psychiatrist Mark Angelotti is again challenged on the job and in his personal life in this riveting look at a man who finds himself pushed to the limit.




Magic School Bus - Blows it's Top
Children's Books - Launa Stout, Editor

It looks like just an ordinary day in Ms. Frizzle's class – but that doesn't mean much – there aren't any ordinary days in Ms. Frizzle's class. Today the kids all get on the bus for an adventure to find an undiscovered, underwater island- an island that hasn't even been named.




Natural Valentine's Day
Natural Living - Aimee Wood, Editor

Valentine's Day can be eco-friendly and green! Learn about some of these ethical and sustainable ways to enjoy the day.



| Google+ |

E D I T O R R E C O M M E N D E D
How to Write Descriptions of Eyes and Faces


by Val Kovalin, your BellaOnline editor for the Fiction Writing site. Learn to describe the appearance of the eyes, actions involving the eyes, and how to describe eyelids, eyebrows, and eyelashes. More than 2,000 words explaining 82 color names to assign to eyes. Facial shapes, forehead, ears, cheekbones, nose, lips, chin, and facial hair. Learn how the face shows different emotions, and more!
Learn To Knit, Love to Knit


Young adults and teens will find great projects to learn to knit. This book has projects for those who have never knit or would like to try out some intermediate level techniques.
God Underneath


Spiritual Memoirs of a Catholic Priest, By Edward L. Beck. Each chapter contains a scripture passage and personal tales revealing God's presence in everyday life. Fr. Beck is a member of the Passionist community and travels throughout the country preaching and organizing retreats. I highly recommend this wonderful book and have personally attended several of Fr. Beck's inspiring parish missions.