Beauty & Self
Books & Music
Career
Computers
Education
Family
Food & Wine
Health & Fitness
Hobbies & Crafts
Home & Garden
Money
News & Politics
Relationships
Religion & Spirituality
Sports
Travel & Culture
TV & Movies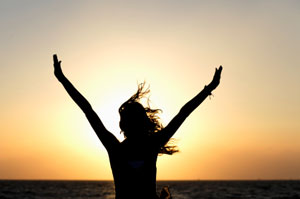 We're Upgrading!
BellaOnline is fully on our new, faster server! We're doing some tuning to get everything settled in just right. Thank you for your patience with us while we help make our system faster for you!


Regular Expression Pattern Matching
ASP - Lisa Shea, Editor

Regular Expressions let you do pattern matching in VBScript and ASP. In essence, you can validate that any input string matches up to your required letter/number settings.




The Prizewinner of Defiance, Ohio Movie Review
Contests & Sweepstakes - Trish Deneen, Editor

Have you ever had to engage in sweepstaking to keep your family afloat financially? Author Terry Ryan's loving memoir of her life with a mom who did just that comes to life in the film adaptation.




Motion 5 Creating 3D Text Fly Bys!
Flash and Animation - Diane Cipollo, Editor

One of the best ways to learn Motion is by building a project from the ground up. In this video training from macProVideo entitled Creating 3D Text Fly Bys! , Iain Anderson builds a project based on a real world example.




Chili-Rubbed Pork Chops Recipe
Quick Cooking - Karen Hancock, Editor

Looking for a dish to serve for Cinco de Mayo? These quick and easy Mexican pork chops are served with yummy corn and black bean salsa. The entire dish can be made in less than 30 minutes; you can, however, make the salsa a few days ahead if it's more convenient.




7 Wine Facts
Wine - Peter F May, Editor

Here are seven facts about wine, says Peter F May.




Maya Angelou Stamp Controversy
Stamps - Gary Eggleston, Editor

Currently the United States Postal service has no plans to issue a different stamp honoring Maya Angelou, even though the quote that appears on the stamp does not seem to have originated from her. The Washington Post recently reported that "A bird doesn't sing because it has an answer, it sings beca



| Google+ |

E D I T O R R E C O M M E N D E D
TomTom ONE 130s GPS


Looking for a great GPS unit for your car? The TomTom ONE 130s is a great, moderately priced GPS system with text to speech capabilities. Spoken street names and TomTom´s EasyPort mounting system make this a terrific GPS unit!
Low Carb Charts


A must have reference guide for any low carber. Keep the carb counts of fruits, veggies, meats, alcoholic drinks and more at your fingertips.
Fall in Love With Your Feminine Power


This 8-week DailyOm online course incorporates meditation, energy healing, and women´s energetics work to help you heal, empower and awaken your connection to your feminine energy body. It includes print materials, video, and guided audio meditation. No prior meditation or energy work experience necessary. Embrace your full power, health, joy, and spirit!