Beauty & Self
Books & Music
Career
Computers
Education
Family
Food & Wine
Health & Fitness
Hobbies & Crafts
Home & Garden
Money
News & Politics
Relationships
Religion & Spirituality
Sports
Travel & Culture
TV & Movies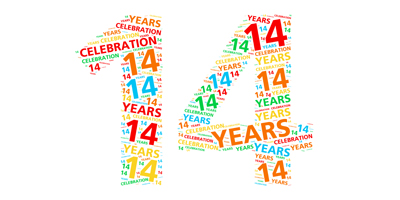 14th Anniversary
BellaOnline celebrates its 14th anniversary! Thank you to everyone who supports independent authors and writers!


Avoiding Scams
Geriatrics - Patricia Villani, MPA, PhD, Editor

If we are age 60 or older — and especially if we are older women living alone — we may be a special target of fraudulent telemarketers and others who consider us vulnerable. Learn how to be especially aware and not be a victim of these dishonest practices.




Distance Learning Essentials
Distance Learning - Patricia Pedraza-Nafziger, Editor

Learn all the basic knowledge needed to begin your online learning experience with Distance Learning - Is It Right for You?




Setting An Intention
Yoga - Korie Beth Brown, Editor

It's not uncommon to hear a teacher suggest that one 'set an intention' at the start of a yoga class. What, exactly, does that mean? And why is it important?




California Earthquakes
California - Korie Beth Brown, Ph.D. , Editor

California earthquakes are caused by California's geography and geology. As part of the Pacific Ring of Fire, the state is home to both volcanoes and fault lines which cause increased seismic activity.




Growing Out of Attention Deficit Disorder
Attention Deficit Disorder - Connie Mistler Davidson, Editor

A recent study from Florida International University, that was published in The Journal of Abnormal Psychology, found an association between children who are raised by overly critical parents and a lack of resolution of the negative symptoms of Attention Deficit Disorder during adolescence.




Laborers in Art - 19th c France
Art Appreciation - Camille Gizzarelli, Editor

The strong connection between literature and art brought us French novelist Emile Zola and friend Edgar Degas. I will discuss Degas and other French artists who painted laborers.



| Google+ |

E D I T O R R E C O M M E N D E D
Healing Herbs


Unknown facts revealed about herbs. Information that you should know about 80 herbs that treat common health ailments.
Patient Whiz app for iOS


Track your blood pressure, cholesterol, diet, exercise, EKGs, lab results, and much more! Scan, e-mail, record, and print vital health information. Slash your medical bills. Expedite your diagnoses. Doctor-recommended.
Paradise in Plain Sight


Paradise in Plain Sight: Lessons from a Zen Garden by Zen Priest Karen Maezen Miller, is both memoir and Zen guide. Maezen Miller shares experiences repairing and tending a historical Japanese garden in her own backyard, guiding the reader towards direct insight. It is beautifully written, honest, and relevant to the modern seeker of any faith.