Beauty & Self
Books & Music
Career
Computers
Education
Family
Food & Wine
Health & Fitness
Hobbies & Crafts
Home & Garden
Money
News & Politics
Relationships
Religion & Spirituality
Sports
Travel & Culture
TV & Movies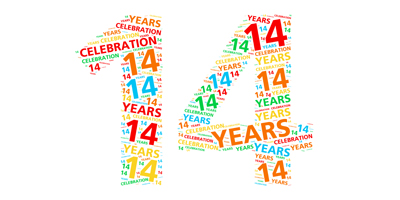 14th Anniversary
BellaOnline celebrates its 14th anniversary! Thank you to everyone who supports independent authors and writers!


Healthy Kale and Veggie Soup with Pesto Recipe
Home Cooking - Allyson Elizabeth D´Angelo, Editor

If you're like me and just LOVE soups, you will love this healthy Kale and Veggie Soup with Pesto. It's everything you love in a vegetable soup with an added kick from the kale, that is low in calories, fat free and packed with nutritional content for a welcome immune boost for the cold season.




Caregiving Tips to Keep Healthy
Geriatrics - Patricia Villani, MPA, PhD, Editor

With the right help and support, we can be a good caregiver without having to sacrifice our own well-being. Learn how to take care of others and be able to incorporate a decent quality of life!




Causes of Leg Swelling
Heart Disease - Maria Hester, MD, Editor

Do your legs ever swell? If so, you need to know if this is due to a benign condition, such as leaky valves in your leg veins or heart failure, a much more serious condition.




Spicy Party Snack Mix Recipe
Indian Food - Sadhana Ginde, Editor

A fun, simple & delicious recipe that will liven up all of your parties! My Spicy Party Snack Mix is also a great way to get your kids into the kitchen to help. I must, however, caution you on the very addictive qualities of this simple dish. Do try making it for your next party :-)




The Channel Islands
California - Korie Beth Brown, Ph.D. , Editor

Those islands off the coast of Ventura and Santa Barbara? Travel back in time to a primitive land of ocean creatures, wildflowers, and desert seascapes.




Fierce Medicine Review
Yoga - Korie Beth Brown, Editor

Ana Forrest is not one's typical yoga teacher. Rather, she embodies boldness and the ability to speak the unspeakable, to work through what often appears to be unworkable. Fierce Medicine is both memoir and primer on how to live through pain, suffering, and the indignities of life.



| Google+ |

E D I T O R R E C O M M E N D E D
The Divine Home


An absolutely gorgeous home decorating book on how to decorate with spiritual objects such as santos, retablo, milagros, statues of saints, and crucifixes. Many examples of Santa Fe style and Mexican hacienda style, but also examples of homes in NYC and other places. Beautiful full color photographs everywhere. Serene, spiritual.
LoMásTv


Highly recommended product, if you really want to improve your Spanish. While watching the video you have the option to read, in subtitles, the words in Spanish and, if you also chose it, you can read the translation (in English) for it. Simply... ˇGenial!
Giada´s Kitchen


In this book each recipe is a burst of taste, colors and combination of flavors; the instructions are really easy to follow for anyone, and the final result of virtually every dish is presented in a beautiful arrangement of photographs.