Beauty & Self
Books & Music
Career
Computers
Education
Family
Food & Wine
Health & Fitness
Hobbies & Crafts
Home & Garden
Money
News & Politics
Relationships
Religion & Spirituality
Sports
Travel & Culture
TV & Movies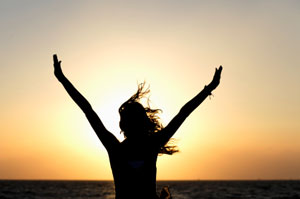 We're Upgrading!
BellaOnline is fully on our new, faster server! We're doing some tuning to get everything settled in just right. Thank you for your patience with us while we help make our system faster for you!


The Button Man Review
Mystery Books - Edie Dykeman, Editor

Hugh Marston, head of security at the US Embassy in London, is asked to protect a famous movie star couple while they are filming in England. Unfortunately, they disappear soon after, leading Hugo on an intense search before its too late.




Spanish Dancers Jane Eborall
Tatting - Georgia Seitz, Editor

Happy Cinco de Mayo! Here's an intriguing pattern from one of the most creative tatting designers of the last 50 years. Spanish Dancers - Jane Eborall © 2008. This pattern will show how to avoid cutting and tying to make a ring on a split ring in a different colour.




Date Night Movie Review
Action Movies - Dianne Walker, Editor

What's worse than being in a rut? How about taking someone's dinner reservations and end up spending the evening trying to escape from "the kill shot"? Phil and Claire Foster find out just how exciting life can be.




Regular Expression Pattern Matching
ASP - Lisa Shea, Editor

Regular Expressions let you do pattern matching in VBScript and ASP. In essence, you can validate that any input string matches up to your required letter/number settings.




The Prizewinner of Defiance, Ohio Movie Review
Contests & Sweepstakes - Trish Deneen, Editor

Have you ever had to engage in sweepstaking to keep your family afloat financially? Author Terry Ryan's loving memoir of her life with a mom who did just that comes to life in the film adaptation.




Motion 5 Creating 3D Text Fly Bys!
Flash and Animation - Diane Cipollo, Editor

One of the best ways to learn Motion is by building a project from the ground up. In this video training from macProVideo entitled Creating 3D Text Fly Bys! , Iain Anderson builds a project based on a real world example.



| Google+ |

E D I T O R R E C O M M E N D E D
Patient Whiz app for iOS


Track your blood pressure, cholesterol, diet, exercise, EKGs, lab results, and much more! Scan, e-mail, record, and print vital health information. Slash your medical bills. Expedite your diagnoses. Doctor-recommended.
Paradise in Plain Sight


Paradise in Plain Sight: Lessons from a Zen Garden by Zen Priest Karen Maezen Miller, is both memoir and Zen guide. Maezen Miller shares experiences repairing and tending a historical Japanese garden in her own backyard, guiding the reader towards direct insight. It is beautifully written, honest, and relevant to the modern seeker of any faith.
Decorative Embroidery


Over 50 projects to embellish your home with embroidery. Templates, patters, and stitch guides. Great illustrations and fun to do!