Beauty & Self
Books & Music
Career
Computers
Education
Family
Food & Wine
Health & Fitness
Hobbies & Crafts
Home & Garden
Money
News & Politics
Relationships
Religion & Spirituality
Sports
Travel & Culture
TV & Movies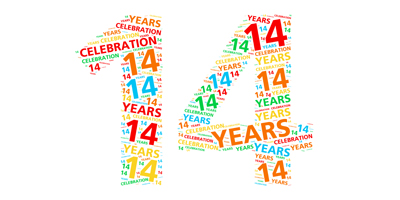 14th Anniversary
BellaOnline celebrates its 14th anniversary! Thank you to everyone who supports independent authors and writers!


Marvelous Marietta On The Ohio
Senior Travel - Hazel M. Freeman, Editor

From its red brick streets, tree lined avenues with grand Victorian homes, to its rich history, quaint shopping, and scenic river setting; Marietta emanates the unassuming appeal of small town America.




Plant a bougainvillea this weekend for a change
Romantic Getaways - Marianne de Nazareth, Editor

The heat of India is conducive to the profuse flowering of the Bougainvillea




Memory Verse Ephesians 2.8-9
Christian Living - Lynne Chapman, Editor

Saved by grace through faith. Not of my own doing.




Using Prototypes To Get Your Ideas Across
Computer Careers - Maria S. Cuasay, Editor

A picture is worth a thousand words but especially in IT related projects. On your next project use prototypes or mockups to communicate your ideas and thoughts. A pencil and pad of paper can help you speed up approvals and designs. Take a simple idea and make it work for you.




You Should Be Your First Best Friend
Teen - Michelle Anne Cope, Editor

Yes, you may already have several best friends and that's fine. Just make sure that you are at the top of your bestie list.




Adult Valentine's Day Creamy Berry Parfait Recipe
Holiday/Seasonal Cooking - Allyson Elizabeth D´Angelo, Editor

Are you looking for a luscious, creamy and healthy Valentine's Day/intimate dinner dessert? Well, make my quick and easy recipe for this grown-up Creamy Berry Parfait. I have an option for the health conscious among us, with a low-cal, low-fat variation. Check them out today and enjoy!



| Google+ |

E D I T O R R E C O M M E N D E D
It´s An Animal´s Life


Shopping is fun at It´s An Animal´s Life. When you´re looking for the perfect animal gift, look no further.
Spirit Beach - Paranormal Romance Novel


When Renee Simone stumbles on the legend of John Henry Covington, the man with the mesmerizing eyes in the ominous portrait at the Covington B & B she and Adrian find out too late that a vampire's lust for love and blood never dies. Fear grows as the gusty sea spray and wind persuasively invites her to a personal audience with a ghost… "I´ve been waiting for you, Renee."
Caillou Goes Back to School DVD


Caillou Goes Back to School DVD is great for kids who are Caillou fans, and other kids who enjoy watching shows that depict family life.