Beauty & Self
Books & Music
Career
Computers
Education
Family
Food & Wine
Health & Fitness
Hobbies & Crafts
Home & Garden
Money
News & Politics
Relationships
Religion & Spirituality
Sports
Travel & Culture
TV & Movies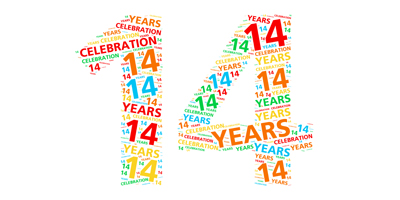 14th Anniversary
BellaOnline celebrates its 14th anniversary! Thank you to everyone who supports independent authors and writers!


The Channel Islands
California - Korie Beth Brown, Ph.D. , Editor

Those islands off the coast of Ventura and Santa Barbara? Travel back in time to a primitive land of ocean creatures, wildflowers, and desert seascapes.




Fierce Medicine Review
Yoga - Korie Beth Brown, Editor

Ana Forrest is not one's typical yoga teacher. Rather, she embodies boldness and the ability to speak the unspeakable, to work through what often appears to be unworkable. Fierce Medicine is both memoir and primer on how to live through pain, suffering, and the indignities of life.




The Drop Film Review
Drama Movies - Angela K. Peterson, Editor

Writer Dennis Lehane, who penned "Shutter Island" and "Mystic River", creates another memorable gallery of characters in "The Drop". Tom Hardy and James Gandolfini star as cousins who operate a Brooklyn bar under the control of a Chechen mobster. An ill-fated robbery leads to deadly consequences.




Valentine's Day Presents for ADD
Attention Deficit Disorder - Connie Mistler Davidson, Editor

When it comes to Valentine's Day for a loved one with Attention Deficit Disorder, why not try this radical idea? Get them a coloring book and the art supplies to go with it!




Athens Spanakopita Review
Sandwiches - Connie Mistler Davidson, Editor

What is a sandwich? Is it two slices of bread with a filling? A sandwich can also be a filling that is wrapped and is usually eaten by picking it up in one's hand. Recently, I found Athens Spanakopita. They are as tasty as my restaurant favorite, but I can bake them at home for a lot less money.




Take A Cruise Through Canada This Year
Cruises - Nancy Schretter, Editor

Now is an excellent time to start planning a Canadian Maritimes cruise. These scenic sailings offer appealing shore excursions to match a wide range of interests, from history and natural wonders to culinary delights. Here are seven great reasons to consider taking a Canadian Maritimes cruise.



| Google+ |

E D I T O R R E C O M M E N D E D
Suzanne Somersī Eat Great, Lose Weight


No one knows the struggle of dieting and weight loss better than Suzanne Somers. Through experimentation and countless consultations with physicians, she lays out a fool proof plan on how to eat great food and still lose weight.
Best Sweepstakes Newsletter Subscription


Best Sweepstakes is an excellent way to keep up on the latest sweeps and contests via online, snail mail and text entry. Itīs been around for years and is a trusted newsletter among sweepstakers.