Beauty & Self
Books & Music
Career
Computers
Education
Family
Food & Wine
Health & Fitness
Hobbies & Crafts
Home & Garden
Money
News & Politics
Relationships
Religion & Spirituality
Sports
Travel & Culture
TV & Movies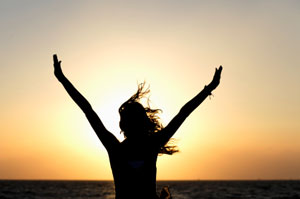 We're Upgrading!
BellaOnline is fully on our new, faster server! We're doing some tuning to get everything settled in just right. Thank you for your patience with us while we help make our system faster for you!


Blueberries Benefits & Healthy Blueberry Recipes
Nutrition - Moss Greene, Editor

The health Benefits of blueberries makes them superheroes. Use these tasty, low calorie healthy blueberry recipes for disease prevention blueberry benefits.




Angel Messages for the week of May 3rd
New Age - Deanna Leigh Joseph, Editor

The angels are our constant companions and guides from the spiritual realms, and they are here to offer wisdom and insight that lead us forward as we live our life's purpose. Here the angels offer guidance for the week of May 3rd.




Linzer Cookies Recipe
Indian Food - Sadhana Ginde, Editor

Austria's most famous cookie with an Indian twist! Linzer cookies are sandwich cookies filled traditionally with strawberry or raspberry jam. My delicious "Indianized" version is made using pistachios & guava jam - a winning combination! So try them soon, they're perfect with a good cup of chai.




Understanding Calories
Gynecology - Dr. Denise Howard, Editor

It seems everyone is trying to lose weight loss and trying one type of diet or another. The number of calories consumed and burned seemed to be one area of obsession; but what is a calorie? This article will explain.




Contemporary Artists Koons & Perucchetti
Art Appreciation - Camille Gizzarelli, Editor

Jeff Koons has become a household name – best known for 'Balloon Dog' and other animal figures. Mauro Perucchetti is an Italian born artist who created the 'Jelly Baby' series and addresses social and political issues. I'll discuss works by both Pop artists.




Dogwood Art Festival in Knoxville, Tennessee
Romantic Getaways - Marianne de Nazareth, Editor

A plethora of art, music and food heralds the Dogwood Art Festival in Knoxville, Tennessee



| Google+ |

E D I T O R R E C O M M E N D E D
Simple Delicious Italian Recipes


Simple Delicious Italian Recipes. Authentic Italian recipes easy to follow and simple to prepare, written by Cinzia Aversa, Italian Food Editor at BellaOnline.com. A perfect gift idea for any Italian food lover.
The Knitter´s Handbook


My personal favorite reference for knitters. Uses step-by-step instructions and detailed illustrations to explain many knitting techniques and skills. A good go-to for your knitting library.
Meditation Lessons - for Teens and Adults


More than 70 offerings, from guided meditation techniques to on-the-go stress relief and relationship meditations interspersed with verse, and a section of special occasion prayers. Perfect as a home study course to answer all your meditation needs. 114 pages. Paperback or ebook versions.