European Astrofest 2016
Astronomy - Mona Evans, Editor

It's great to have access to "the Universe under one roof". When European Astrofest comes to the Kensington Conference Centre in London, it saves many light years of travel. Here are some highlights of the 2016 event.


Sewing Machine Dust Covers
Sewing - Cheryl Ellex, Editor

A cover for your sewing machine or serger will protect the investment in your machine or preserve the hard-working parts of a cherished hand-me-down so that they continue to function well. Dust covers are easy to sew or even no-sewing required.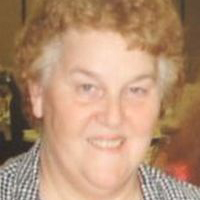 Valentine Heart Pop Maria & Karen Cabrera
Tatting - Georgia Seitz, Editor

Pop Lenuta Maria's heart pattern is done with all rings. She sent a photo of the work in progress to Karen Cabrera who was able to tat the model and prepare a diagram.


Complementing Your Photos With Color
Scrapbooking - Michelle McVaney, Editor

Understanding color is a main ingredient for your scrapbook. Choose the right color background paper and embellishments to make your photos pop.


Cystic Fibrosis and Asthma
Asthma - Sherry Vacik, Editor

Cystic fibrosis and asthma are two separate diseases; however, they share some similar symptoms. In addition, some CF patients can also have asthma. Read on to learn more about CF and how doctors determine if a patient has both asthma and CF.


Death Wears a Beauty Mask Review
Mystery Books - Edie Dykeman, Editor

When a young woman and her husband travel across country to visit her New York fashion model sister, they are shocked when they arrive at her house and find her dead.