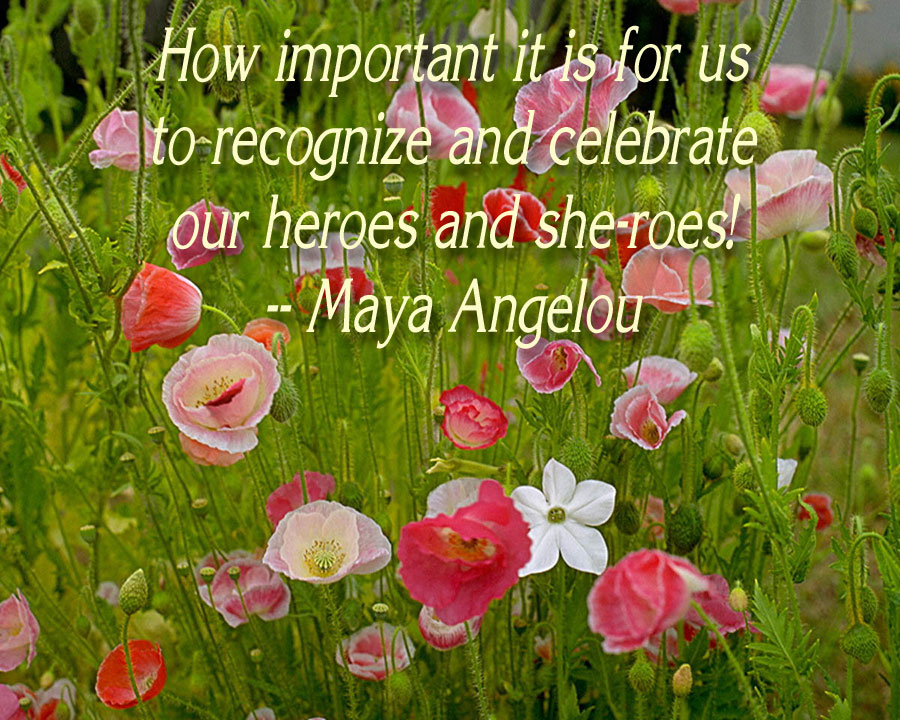 Honor
Today - and every day - honor those who have invested time to bringing peace and stability to our world. We often take for granted what we have, and don't fully realize the struggles that many others go through.
How to Maintain Your Weight during the Holidays
Debbie Mandel, BellaOnline's Stress Management Editor
The holidays are noted for weight gain, but what if it were possible not to gain any weight at all? You can counteract the excesses of the season: De-clutter and lose weight. This cause and effect works because there is an emotional component in both clutter and overeating.
Winter Past Time
Letta Meinen, BellaOnline's Golf Editor
A review of the latest Golf Magazine article on Fashion models who are professional golfers.
Further Into The Astral Afterlife
Meeting my Dad after he had moved further into the Astral plane post-mortem, and how he later came to a Spiritualist demonstration I was at.
STOP Negative Thinking
It is not unusual to set a goal which you feel great about, but then encounter a deluge of negative thoughts surrounding the goal. Thought Stopping terminates negative unwanted thoughts before they have a chance to do damage.
No Palladium Bullion Coin In The Future
Don't expect to see a new palladium bullion coin anytime soon. A new study released by the U.S. Mint concluded that there would be an insufficient demand for any type of palladium bullion or numismatic coin to make its issuance profitable. The potential market for palladium coins is very small and w

| Google+ |

E D I T O R R E C O M M E N D E D
Fall in Love With Your Feminine Power


This 8-week DailyOm online course incorporates meditation, energy healing, and women´s energetics work to help you heal, empower and awaken your connection to your feminine energy body. It includes print materials, video, and guided audio meditation. No prior meditation or energy work experience necessary. Embrace your full power, health, joy, and spirit!
Addicted to Stress by Debbie Mandel


A Woman´s 7 Step Program to Reclaim Joy and Spontaneity in Life (Hardcover) In this highly original program for stress reduction, stress management expert and radio personality Debbie Mandel explains that women who are constantly stressed out have forgotten the dreams of the free-spirited girl living inside them before they became somebody's wife, mother, or workplace colleague.
God Underneath


Spiritual Memoirs of a Catholic Priest, By Edward L. Beck. Each chapter contains a scripture passage and personal tales revealing God's presence in everyday life. Fr. Beck is a member of the Passionist community and travels throughout the country preaching and organizing retreats. I highly recommend this wonderful book and have personally attended several of Fr. Beck's inspiring parish missions.