Beauty & Self
Books & Music
Career
Computers
Education
Family
Food & Wine
Health & Fitness
Hobbies & Crafts
Home & Garden
Money
News & Politics
Relationships
Religion & Spirituality
Sports
Travel & Culture
TV & Movies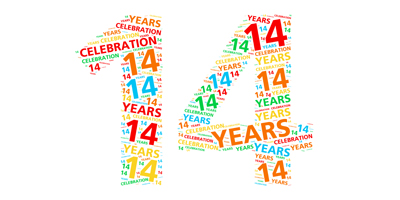 14th Anniversary
BellaOnline celebrates its 14th anniversary! Thank you to everyone who supports independent authors and writers!


Complementing Your Photos With Color
Scrapbooking - Michelle McVaney, Editor

Understanding color is a main ingredient for your scrapbook. Choose the right color background paper and embellishments to make your photos pop.




Cystic Fibrosis and Asthma
Asthma - Sherry Vacik, Editor

Cystic fibrosis and asthma are two separate diseases; however, they share some similar symptoms. In addition, some CF patients can also have asthma. Read on to learn more about CF and how doctors determine if a patient has both asthma and CF.




Death Wears a Beauty Mask Review
Mystery Books - Edie Dykeman, Editor

When a young woman and her husband travel across country to visit her New York fashion model sister, they are shocked when they arrive at her house and find her dead.




16 Million Die Prematurely – Don't Let It Be YOU
Nutrition - Moss Greene, Editor

Do you want to age fast and die young? If not, find out what you can do to keep you and your family from becoming part of the premature death statistics.




Make a Pencil Pouch
Crafts for Kids - Launa Stout, Editor

Whether you go to school, or school at home it is always nice to have a new pencil pouch. Now you can make one that expresses your own individuality.




Love one another
Bible Basics - Sunnie Jackson, Editor

Do you know how to forgive? Do you love enough to forgive? We have all been hurt, but this article will help you to understand the connection between God and forgiving.



| Google+ |

E D I T O R R E C O M M E N D E D
Learn To Knit, Love to Knit


Young adults and teens will find great projects to learn to knit. This book has projects for those who have never knit or would like to try out some intermediate level techniques.
Conquering Codependency - Loving Without Leaning


By Susan Kramer. Each codependency topic includes a prayer or meditation or both for reflection and inspiration. Topics include revenge, instant anger release technique, substance abuse issues, stress release, all presented in a practical way aimed at recovery. 21,000 words. Paperback or ebook options.
EatingWell Magazine


EatingWell is the award-winning magazine that focuses on healthier eating habits for the entire family. EatingWell magazine features articles on subjects such as how to prevent weight gain during the holidays, foods that boost metabolism, healthy budget dinners, and dangerous ingredients that you may not realize you´re eating.