Beauty & Self
Books & Music
Career
Computers
Education
Family
Food & Wine
Health & Fitness
Hobbies & Crafts
Home & Garden
Money
News & Politics
Relationships
Religion & Spirituality
Sports
Travel & Culture
TV & Movies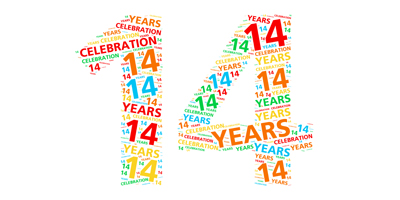 14th Anniversary
BellaOnline celebrates its 14th anniversary! Thank you to everyone who supports independent authors and writers!


Year Of The Monkey Issue
Stamps - Gary Eggleston, Editor

The United States Postal Service welcomes in the Year of the Monkey with a new nondenominated (49¢) forever stamp that features red-orange peonies from artist Kam Mak, and a small cut-paper image of a monkey based on a previously used design by artist Clarence Lee.




Continued War On The Cent
Coin Collecting - Gary Eggleston, Editor

2016 is a new year and the war to abolish the cent is gearing up for a new campaign. There are many arguments for getting rid of the penny. Most stem from the cost of the metals used in the composition of the cent. Current costs are that it cost 1.5 the face value of the penny to produce it.




All About Hearts
Relationships - Kate Woods, Editor

The Heart is probably the most talked about and focused on part of the human body. Its been portrayed as a Broken Heart, a Happy Heart, a Foolish Heart, a Cheating Heart, a Beating Heart, a Shattered Heart, a Bleeding Heart, a Still Heart, etc. For now let's allow it to be a Light-Hearted Heart!




Why Russell Wilson is a Really Cool Guy
Etiquette - Lisa Plancich, Editor

There are lots of cool NFL quarterbacks out there. Russell Wilson, however, is the coolest.




Superbowl Snowflakes
Tatting - Georgia Seitz, Editor

Since 2000 the Online Tatting Class (www.georgiaseitz.com) has held a special event to ignore the Superbowl and tat. Traditionally, there has been a 6 pt snowflake pattern known as the Superbowl Sunday Snowflake.




Healthy Kale and Veggie Soup with Pesto Recipe
Home Cooking - Allyson Elizabeth DŽAngelo, Editor

If you're like me and just LOVE soups, you will love this healthy Kale and Veggie Soup with Pesto. It's everything you love in a vegetable soup with an added kick from the kale, that is low in calories, fat free and packed with nutritional content for a welcome immune boost for the cold season.



| Google+ |

E D I T O R R E C O M M E N D E D
Ni Hao, Kai- Lan: Super Special Days DVD


This Ni hao, Kai- Lan DVD: super Special Days is great for preschoolers who are fans of the show, or for preschoolers who need help identifying and managing negative emotions.
Turn On Your Inner Light by Debbie Mandel


This entertaining book offers easy to implement stress-management tools for 29 common life situations: techniques, visualizations and a fitness workout to get you off the couch. Take back your power and live more energetically. Don't vent - reinvent!
The Divine Home


An absolutely gorgeous home decorating book on how to decorate with spiritual objects such as santos, retablo, milagros, statues of saints, and crucifixes. Many examples of Santa Fe style and Mexican hacienda style, but also examples of homes in NYC and other places. Beautiful full color photographs everywhere. Serene, spiritual.