Beauty & Self
Books & Music
Career
Computers
Education
Family
Food & Wine
Health & Fitness
Hobbies & Crafts
Home & Garden
Money
News & Politics
Relationships
Religion & Spirituality
Sports
Travel & Culture
TV & Movies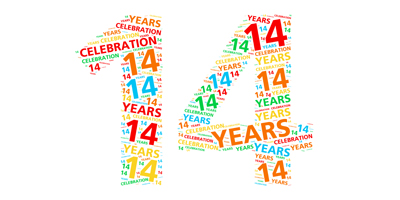 14th Anniversary
BellaOnline celebrates its 14th anniversary! Thank you to everyone who supports independent authors and writers!


Spicy Party Snack Mix Recipe
Indian Food - Sadhana Ginde, Editor

A fun, simple & delicious recipe that will liven up all of your parties! My Spicy Party Snack Mix is also a great way to get your kids into the kitchen to help. I must, however, caution you on the very addictive qualities of this simple dish. Do try making it for your next party :-)




The Channel Islands
California - Korie Beth Brown, Ph.D. , Editor

Those islands off the coast of Ventura and Santa Barbara? Travel back in time to a primitive land of ocean creatures, wildflowers, and desert seascapes.




Fierce Medicine Review
Yoga - Korie Beth Brown, Editor

Ana Forrest is not one's typical yoga teacher. Rather, she embodies boldness and the ability to speak the unspeakable, to work through what often appears to be unworkable. Fierce Medicine is both memoir and primer on how to live through pain, suffering, and the indignities of life.




Coming of Age in the Bahá'í Faith
Baha'i - Cheryll Schuette, Editor

What sort of religious ceremonies are used for transitioning to adult believers, like confirmation within some Christian sects? Is there a Bahá'í culture that defines child, youth and adult?




The Drop Film Review
Drama Movies - Angela K. Peterson, Editor

Writer Dennis Lehane, who penned "Shutter Island" and "Mystic River", creates another memorable gallery of characters in "The Drop". Tom Hardy and James Gandolfini star as cousins who operate a Brooklyn bar under the control of a Chechen mobster. An ill-fated robbery leads to deadly consequences.




Valentine's Day Presents for ADD
Attention Deficit Disorder - Connie Mistler Davidson, Editor

When it comes to Valentine's Day for a loved one with Attention Deficit Disorder, why not try this radical idea? Get them a coloring book and the art supplies to go with it!



| Google+ |

E D I T O R R E C O M M E N D E D
Ordinary People as Monks and Mystics


This non-denominational book is appropriate for any religious path, and helps you to explore your spirituality whether you are more of a mystic or more of a monk. Both approaches are valid.
The Eye of Adoption


Jody Cantrell Dyer´s down-to-earth, honest account of her experiences with infertility and the adoption process will have you laughing and crying. Perfect for anyone interested in learning more about adoption!
Original Cat Design Products


From Cafepress - Purchase a wide varity of quality products, from t-shirts to magnets, tote bags to mugs and much more, with this original cat design, created by the editor of the Cats Site.