Beauty & Self
Books & Music
Career
Computers
Education
Family
Food & Wine
Health & Fitness
Hobbies & Crafts
Home & Garden
Money
News & Politics
Relationships
Religion & Spirituality
Sports
Travel & Culture
TV & Movies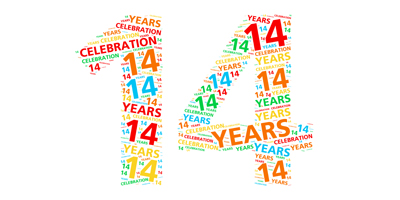 14th Anniversary
BellaOnline celebrates its 14th anniversary! Thank you to everyone who supports independent authors and writers!


Valentine's Day Presents for ADD
Attention Deficit Disorder - Connie Mistler Davidson, Editor

When it comes to Valentine's Day for a loved one with Attention Deficit Disorder, why not try this radical idea? Get them a coloring book and the art supplies to go with it!




Athens Spanakopita Review
Sandwiches - Connie Mistler Davidson, Editor

What is a sandwich? Is it two slices of bread with a filling? A sandwich can also be a filling that is wrapped and is usually eaten by picking it up in one's hand. Recently, I found Athens Spanakopita. They are as tasty as my restaurant favorite, but I can bake them at home for a lot less money.




Take A Cruise Through Canada This Year
Cruises - Nancy Schretter, Editor

Now is an excellent time to start planning a Canadian Maritimes cruise. These scenic sailings offer appealing shore excursions to match a wide range of interests, from history and natural wonders to culinary delights. Here are seven great reasons to consider taking a Canadian Maritimes cruise.




Body Scrub and Coffee, Great Combination
Fragrance - Juliette Samuel, Editor

There is more to coffee than just having a cup. Take a look at this luscious recipe for a great body scrub.




The Basic Wardrobe
Ethnic Beauty - Juliette Samuel, Editor

Ever wonder why some women always appear fabulous, even in squalling weather? Take a look at the fundamentals -- of their wardrobe; then see what you too can do!




How to Lose Friends & Alienate People Movie Review
Comedy Movies - Ricardo Castano IV, Editor

What do you get when you take a wholly unlikeable main character and surround him with even more unlikeable people and have them do things? Well, you get celebrity "journalism," and all its quid-pro-quo-ing and petty idolization. Gentlemen, get your parody pitchforks ready!



| Google+ |

E D I T O R R E C O M M E N D E D
LoMásTv


Highly recommended product, if you really want to improve your Spanish. While watching the video you have the option to read, in subtitles, the words in Spanish and, if you also chose it, you can read the translation (in English) for it. Simply... ¡Genial!
Giada´s Kitchen


In this book each recipe is a burst of taste, colors and combination of flavors; the instructions are really easy to follow for anyone, and the final result of virtually every dish is presented in a beautiful arrangement of photographs.
The 500 World´s Greatest Golf Holes


This is a great coffee table book with photos and narrative describing some of the best golf holes in the world. Makes a great start for your bucket list of golf courses to visit. Published by Golf Magazine.