Beauty & Self
Books & Music
Career
Computers
Education
Family
Food & Wine
Health & Fitness
Hobbies & Crafts
Home & Garden
Money
News & Politics
Relationships
Religion & Spirituality
Sports
Travel & Culture
TV & Movies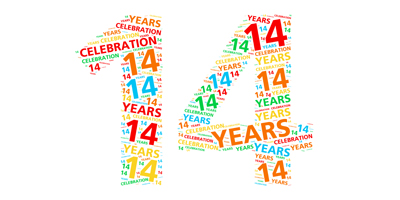 14th Anniversary
BellaOnline celebrates its 14th anniversary! Thank you to everyone who supports independent authors and writers!


Plant a bougainvillea this weekend for a change
Romantic Getaways - Marianne de Nazareth, Editor

The heat of India is conducive to the profuse flowering of the Bougainvillea




Memory Verse Ephesians 2.8-9
Christian Living - Lynne Chapman, Editor

Saved by grace through faith. Not of my own doing.




Using Prototypes To Get Your Ideas Across
Computer Careers - Maria S. Cuasay, Editor

A picture is worth a thousand words but especially in IT related projects. On your next project use prototypes or mockups to communicate your ideas and thoughts. A pencil and pad of paper can help you speed up approvals and designs. Take a simple idea and make it work for you.




You Should Be Your First Best Friend
Teen - Michelle Anne Cope, Editor

Yes, you may already have several best friends and that's fine. Just make sure that you are at the top of your bestie list.




Adult Valentine's Day Creamy Berry Parfait Recipe
Holiday/Seasonal Cooking - Allyson Elizabeth D´Angelo, Editor

Are you looking for a luscious, creamy and healthy Valentine's Day/intimate dinner dessert? Well, make my quick and easy recipe for this grown-up Creamy Berry Parfait. I have an option for the health conscious among us, with a low-cal, low-fat variation. Check them out today and enjoy!




IUI Success Helped By Uterine Scratch Procedure
Infertility - Hannah Calef, Editor

Uterine scratch biopsy may be a novel way to improve the chances of pregnancy



| Google+ |

E D I T O R R E C O M M E N D E D
Investing $10K in 2014


Looking to invest in 2014? This EBook will show you how to create a simple portfolio that helps you invest successfully in any year.
Paradise in Plain Sight


Paradise in Plain Sight: Lessons from a Zen Garden by Zen Priest Karen Maezen Miller, is both memoir and Zen guide. Maezen Miller shares experiences repairing and tending a historical Japanese garden in her own backyard, guiding the reader towards direct insight. It is beautifully written, honest, and relevant to the modern seeker of any faith.
Turn On Your Inner Light by Debbie Mandel


This entertaining book offers easy to implement stress-management tools for 29 common life situations: techniques, visualizations and a fitness workout to get you off the couch. Take back your power and live more energetically. Don't vent - reinvent!