Beauty & Self
Books & Music
Career
Computers
Education
Family
Food & Wine
Health & Fitness
Hobbies & Crafts
Home & Garden
Money
News & Politics
Relationships
Religion & Spirituality
Sports
Travel & Culture
TV & Movies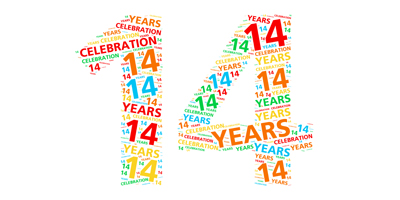 14th Anniversary
BellaOnline celebrates its 14th anniversary! Thank you to everyone who supports independent authors and writers!


Complementing Your Photos With Color
Scrapbooking - Michelle McVaney, Editor

Understanding color is a main ingredient for your scrapbook. Choose the right color background paper and embellishments to make your photos pop.




Cystic Fibrosis and Asthma
Asthma - Sherry Vacik, Editor

Cystic fibrosis and asthma are two separate diseases; however, they share some similar symptoms. In addition, some CF patients can also have asthma. Read on to learn more about CF and how doctors determine if a patient has both asthma and CF.




Death Wears a Beauty Mask Review
Mystery Books - Edie Dykeman, Editor

When a young woman and her husband travel across country to visit her New York fashion model sister, they are shocked when they arrive at her house and find her dead.




16 Million Die Prematurely Ė Donít Let It Be YOU
Nutrition - Moss Greene, Editor

Do you want to age fast and die young? If not, find out what you can do to keep you and your family from becoming part of the premature death statistics.




Make a Pencil Pouch
Crafts for Kids - Launa Stout, Editor

Whether you go to school, or school at home it is always nice to have a new pencil pouch. Now you can make one that expresses your own individuality.




Love one another
Bible Basics - Sunnie Jackson, Editor

Do you know how to forgive? Do you love enough to forgive? We have all been hurt, but this article will help you to understand the connection between God and forgiving.



| Google+ |

E D I T O R R E C O M M E N D E D
Experiencing God


The Creator of heaven and earth. Our God is given names in Scripture that describe characteristics of His personality. Experience God through the names given Him in Scripture.
Ultra Luster Waterless Car Wash


Ultra Luster Waterless Car Wash: Article Coming in Spring but you can buy it now! Waterless Car Washing just got easier and the results just got better! Get yours now at: UltraLuster Wash, Phone: 877-677-4463, Email: sales@ultralusterwash.com, distributors@ultralusterwash.com shipping@ultralusterwash.com customerservice@ultralusterwash.com