Beauty & Self
Books & Music
Career
Computers
Education
Family
Food & Wine
Health & Fitness
Hobbies & Crafts
Home & Garden
Money
News & Politics
Relationships
Religion & Spirituality
Sports
Travel & Culture
TV & Movies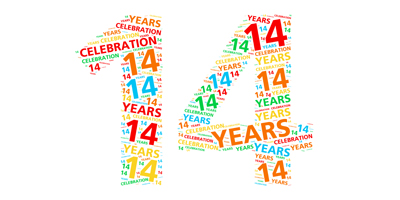 14th Anniversary
BellaOnline celebrates its 14th anniversary! Thank you to everyone who supports independent authors and writers!


IUI Success Helped By Uterine Scratch Procedure
Infertility - Hannah Calef, Editor

Uterine scratch biopsy may be a novel way to improve the chances of pregnancy




Quick Valentine Sundaes Recipe
Desserts - Karen Hancock, Editor

If you're out of time, but want to serve a valentine dessert, these easy no-bake sundaes can be made in about 10 minutes.




A Woman's Most Valuable Attraction Factor
Stress Management - Debbie Mandel, Editor

If you have spent a great deal of money on cosmetics – procedures or beauty products – you might want to reconsider. In the course of the female effort to achieve a gender equal society men have drastically changed. Here's what men want:




Elgin-America's First Public Botanical Garden
Landscaping - Connie Krochmal, Editor

Imagine a delightful visit to a public conservatory in New York City during the early 1800s and seeing exotic tropical plants in full bloom. This was possible at the Elgin Botanical Garden.




Chinese Chicken & Shrimp Curry Recipe
Quick Cooking - Karen Hancock, Editor

Here's a great Chinese dish to serve on one of the days during Chinese New Year. It can be made in about 30 minutes, so it's great for busy cooks.




Goosebumps
Movie Mistakes - Isla Grey, Editor

The people of Madison, Delaware are in for a surprise when the characters of R.L. Stine's books come to life. Try to find these movie mistakes in "Goosebumps".



| Google+ |

E D I T O R R E C O M M E N D E D
Speekee


Speekee, Spanish for children. Simply... ¡Fantástico! I found Speekee materials [DVDs, audio CD, parent guide] very complete, easy to use, and the method followed to teach Spanish to young children is effective from the very beginning. By Angeles Fernández Get the offer! Type in BELLAONLINE and get the SPEEKEE discount!
Your Adoption Guidebook


Considering adoption and not sure where to start? This handy guidebook is for you! You'll find everything you need to decide if adoption is the right path and then learn how to begin the process.