Beauty & Self
Books & Music
Career
Computers
Education
Family
Food & Wine
Health & Fitness
Hobbies & Crafts
Home & Garden
Money
News & Politics
Relationships
Religion & Spirituality
Sports
Travel & Culture
TV & Movies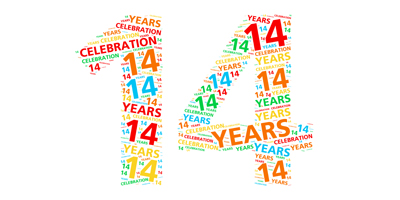 14th Anniversary
BellaOnline celebrates its 14th anniversary! Thank you to everyone who supports independent authors and writers!


Using Prototypes To Get Your Ideas Across
Computer Careers - Maria S. Cuasay, Editor

A picture is worth a thousand words but especially in IT related projects. On your next project use prototypes or mockups to communicate your ideas and thoughts. A pencil and pad of paper can help you speed up approvals and designs. Take a simple idea and make it work for you.




You Should Be Your First Best Friend
Teen - Michelle Anne Cope, Editor

Yes, you may already have several best friends and that's fine. Just make sure that you are at the top of your bestie list.




IUI Success Helped By Uterine Scratch Procedure
Infertility - Hannah Calef, Editor

Uterine scratch biopsy may be a novel way to improve the chances of pregnancy




Quick Valentine Sundaes Recipe
Desserts - Karen Hancock, Editor

If you're out of time, but want to serve a valentine dessert, these easy no-bake sundaes can be made in about 10 minutes.




A Woman's Most Valuable Attraction Factor
Stress Management - Debbie Mandel, Editor

If you have spent a great deal of money on cosmetics – procedures or beauty products – you might want to reconsider. In the course of the female effort to achieve a gender equal society men have drastically changed. Here's what men want:




Elgin-America's First Public Botanical Garden
Landscaping - Connie Krochmal, Editor

Imagine a delightful visit to a public conservatory in New York City during the early 1800s and seeing exotic tropical plants in full bloom. This was possible at the Elgin Botanical Garden.



| Google+ |

E D I T O R R E C O M M E N D E D
Ni Hao, Kai- Lan: Super Special Days DVD


This Ni hao, Kai- Lan DVD: super Special Days is great for preschoolers who are fans of the show, or for preschoolers who need help identifying and managing negative emotions.
Stranger Safety Video


From Julie Clark, the mom and creator of the Baby Einstein series stars as the super energetic safe side chick in her highly entertaining, yet kid-sized educational video to teach children about strangers. Julie Clark, along with John Walsh the host of Americas Most Wanted Show have created a video packed with sound advice on Stranger Safety for kids age 2-10.
Christian Living Site Shop


Find book reviews of Christian Books both fiction and non-fiction. Read my experience in purchasing a Bible Book Cover.