Beauty & Self
Books & Music
Career
Computers
Education
Family
Food & Wine
Health & Fitness
Hobbies & Crafts
Home & Garden
Money
News & Politics
Relationships
Religion & Spirituality
Sports
Travel & Culture
TV & Movies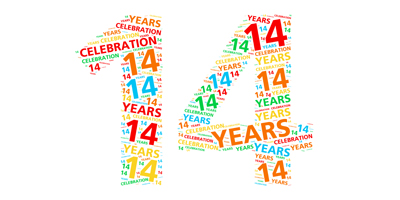 14th Anniversary
BellaOnline celebrates its 14th anniversary! Thank you to everyone who supports independent authors and writers!


Treasure Tatting by Keiko Suzuki
Tatting - Georgia Seitz, Editor

Treasure Tatting by Keiko Suzuki ©2014 with 90 pages in the A4 format has 50 pages of color and 40 pages of diagrams and instructions in gray tones. Japanese with numbered diagrams.




Avoiding Scams
Geriatrics - Patricia Villani, MPA, PhD, Editor

If we are age 60 or older — and especially if we are older women living alone — we may be a special target of fraudulent telemarketers and others who consider us vulnerable. Learn how to be especially aware and not be a victim of these dishonest practices.




Distance Learning Essentials
Distance Learning - Patricia Pedraza-Nafziger, Editor

Learn all the basic knowledge needed to begin your online learning experience with Distance Learning - Is It Right for You?




Setting An Intention
Yoga - Korie Beth Brown, Editor

It's not uncommon to hear a teacher suggest that one 'set an intention' at the start of a yoga class. What, exactly, does that mean? And why is it important?




California Earthquakes
California - Korie Beth Brown, Ph.D. , Editor

California earthquakes are caused by California's geography and geology. As part of the Pacific Ring of Fire, the state is home to both volcanoes and fault lines which cause increased seismic activity.




Growing Out of Attention Deficit Disorder
Attention Deficit Disorder - Connie Mistler Davidson, Editor

A recent study from Florida International University, that was published in The Journal of Abnormal Psychology, found an association between children who are raised by overly critical parents and a lack of resolution of the negative symptoms of Attention Deficit Disorder during adolescence.



| Google+ |

E D I T O R R E C O M M E N D E D
Low Carb - First Two Weeks


Get instant access to step by step instructions, handy tips to get you through the rough spots, background information on low carb dieting, and more.
Burt´s Bees Tips & Toes


This kit is the ultimate solution for those with dry skin. Pamper your body from head to toe with the moisturizing, natural products included in this travel size kit.
Math Board Game - Addition - Subtraction - Time


The two-sided game board reinforces addition and telling time on one side and the other side is for the subtraction game. Each game has its own deck of cards, simple to follow instruction sheet, and offers variations for different learning levels, one on one, and team play.