Beauty & Self
Books & Music
Career
Computers
Education
Family
Food & Wine
Health & Fitness
Hobbies & Crafts
Home & Garden
Money
News & Politics
Relationships
Religion & Spirituality
Sports
Travel & Culture
TV & Movies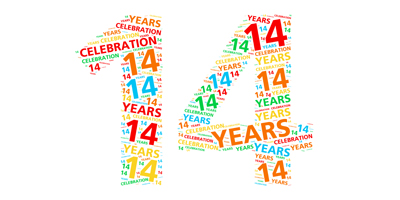 14th Anniversary
BellaOnline celebrates its 14th anniversary! Thank you to everyone who supports independent authors and writers!


Goosebumps
Movie Mistakes - Isla Grey, Editor

The people of Madison, Delaware are in for a surprise when the characters of R.L. Stine's books come to life. Try to find these movie mistakes in "Goosebumps".




Gooey Valentine's brownies
Allergies and Colds - Sheree Welshimer, Editor

Celebrate Valentine's Day with a special activity and yummy brownies




Travel Hacks - Cheaper Airline Tickets
Creativity - Jana Taylor, Editor

Airline travel. Getting ready to take a vacation? There are easy and oftentimes free ways to save on your next trip. Some love to fly others just put up with it, but for your next trip check out these easy ways to save on your next trip.




The Rock Movie Review
Action Movies - Dianne Walker, Editor

The residents of San Francisco are in danger. General Francis X Hummell, a decorated war hero has missiles filled with a deadly gas pointed directly at the city. His demands? A $100 million dollars for a noble cause, but can an FBI nerd, a convict and the marines save the city?




The Ultimate Guide To Body Care Apps
Body Care - BB Lee, Editor

Free Android Health Applications.




Gershwin Debuts 'Rhapsody in Blue'
Today in History - Lane Graciano, Editor

The Jazz Age had begun, but in 1924 the music was not considered a serious art form. Then, on February 12, an octave-surfing clarinet glided into 'Rhapsody in Blue,' and it made musical history. And to think Gershwin almost didn't write it …



| Google+ |

E D I T O R R E C O M M E N D E D
EatingWell Magazine


EatingWell is the award-winning magazine that focuses on healthier eating habits for the entire family. EatingWell magazine features articles on subjects such as how to prevent weight gain during the holidays, foods that boost metabolism, healthy budget dinners, and dangerous ingredients that you may not realize you´re eating.
God Underneath


Spiritual Memoirs of a Catholic Priest, By Edward L. Beck. Each chapter contains a scripture passage and personal tales revealing God's presence in everyday life. Fr. Beck is a member of the Passionist community and travels throughout the country preaching and organizing retreats. I highly recommend this wonderful book and have personally attended several of Fr. Beck's inspiring parish missions.
Your Adoption Guidebook


Considering adoption and not sure where to start? This handy guidebook is for you! You'll find everything you need to decide if adoption is the right path and then learn how to begin the process.