Beauty & Self
Books & Music
Career
Computers
Education
Family
Food & Wine
Health & Fitness
Hobbies & Crafts
Home & Garden
Money
News & Politics
Relationships
Religion & Spirituality
Sports
Travel & Culture
TV & Movies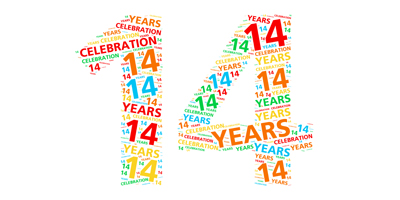 14th Anniversary
BellaOnline celebrates its 14th anniversary! Thank you to everyone who supports independent authors and writers!


All About Hearts
Relationships - Kate Woods, Editor

The Heart is probably the most talked about and focused on part of the human body. Its been portrayed as a Broken Heart, a Happy Heart, a Foolish Heart, a Cheating Heart, a Beating Heart, a Shattered Heart, a Bleeding Heart, a Still Heart, etc. For now let's allow it to be a Light-Hearted Heart!




Why Russell Wilson is a Really Cool Guy
Etiquette - Lisa Plancich, Editor

There are lots of cool NFL quarterbacks out there. Russell Wilson, however, is the coolest.




Superbowl Snowflakes
Tatting - Georgia Seitz, Editor

Since 2000 the Online Tatting Class (www.georgiaseitz.com) has held a special event to ignore the Superbowl and tat. Traditionally, there has been a 6 pt snowflake pattern known as the Superbowl Sunday Snowflake.




Healthy Kale and Veggie Soup with Pesto Recipe
Home Cooking - Allyson Elizabeth D´Angelo, Editor

If you're like me and just LOVE soups, you will love this healthy Kale and Veggie Soup with Pesto. It's everything you love in a vegetable soup with an added kick from the kale, that is low in calories, fat free and packed with nutritional content for a welcome immune boost for the cold season.




Healthy Shrimp and Chicken Salad Recipe
American Regional Cuisine - Allyson Elizabeth D´Angelo, Editor

If you've ever visited California then you will understand that the state has a reputation for simple, bright and fresh cuisine. When you couple shrimp and chicken along with a salad, you have a healthy recipe that is protein rich and low in fat. This is a great salad for either lunch or dinner.




Caregiving Tips to Keep Healthy
Geriatrics - Patricia Villani, MPA, PhD, Editor

With the right help and support, we can be a good caregiver without having to sacrifice our own well-being. Learn how to take care of others and be able to incorporate a decent quality of life!



| Google+ |

E D I T O R R E C O M M E N D E D
Spectorsoft EBlaster 6.0 Security and Monitor Soft


Installed in less than five minutes the eblaster software monitors the online activity of children. Providing email alerts to the designated email whenever a child receives or sends an email. Also, allows monitoring of chat rooms, key strokes, and instant messages. See who is talking to your child online.
Low Carb - First Two Weeks


Get instant access to step by step instructions, handy tips to get you through the rough spots, background information on low carb dieting, and more.
Total En Salud


Android and iOS health app for Spanish speakers. Easy-to-understand, engaging health information to transform lives, enlighten, and empower.