Beauty & Self
Books & Music
Career
Computers
Education
Family
Food & Wine
Health & Fitness
Hobbies & Crafts
Home & Garden
Money
News & Politics
Relationships
Religion & Spirituality
Sports
Travel & Culture
TV & Movies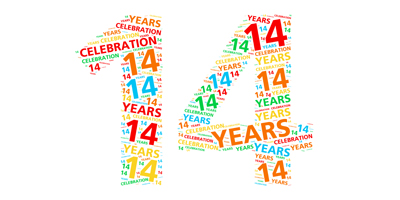 14th Anniversary
BellaOnline celebrates its 14th anniversary! Thank you to everyone who supports independent authors and writers!


Spicy Party Snack Mix Recipe
Indian Food - Sadhana Ginde, Editor

A fun, simple & delicious recipe that will liven up all of your parties! My Spicy Party Snack Mix is also a great way to get your kids into the kitchen to help. I must, however, caution you on the very addictive qualities of this simple dish. Do try making it for your next party :-)




The Channel Islands
California - Korie Beth Brown, Ph.D. , Editor

Those islands off the coast of Ventura and Santa Barbara? Travel back in time to a primitive land of ocean creatures, wildflowers, and desert seascapes.




Fierce Medicine Review
Yoga - Korie Beth Brown, Editor

Ana Forrest is not one's typical yoga teacher. Rather, she embodies boldness and the ability to speak the unspeakable, to work through what often appears to be unworkable. Fierce Medicine is both memoir and primer on how to live through pain, suffering, and the indignities of life.




Coming of Age in the Bahá'í Faith
Baha'i - Cheryll Schuette, Editor

What sort of religious ceremonies are used for transitioning to adult believers, like confirmation within some Christian sects? Is there a Bahá'í culture that defines child, youth and adult?




The Drop Film Review
Drama Movies - Angela K. Peterson, Editor

Writer Dennis Lehane, who penned "Shutter Island" and "Mystic River", creates another memorable gallery of characters in "The Drop". Tom Hardy and James Gandolfini star as cousins who operate a Brooklyn bar under the control of a Chechen mobster. An ill-fated robbery leads to deadly consequences.




Valentine's Day Presents for ADD
Attention Deficit Disorder - Connie Mistler Davidson, Editor

When it comes to Valentine's Day for a loved one with Attention Deficit Disorder, why not try this radical idea? Get them a coloring book and the art supplies to go with it!



| Google+ |

E D I T O R R E C O M M E N D E D
Simple Delicious Italian Recipes


Simple Delicious Italian Recipes. Authentic Italian recipes easy to follow and simple to prepare, written by Cinzia Aversa, Italian Food Editor at BellaOnline.com. A perfect gift idea for any Italian food lover.
Harvey Penick´s Little Red Book


This isn´t just another one of those instruction books written by a local golf pro. Penick is easily the most insightful instructor the game has seen. Little Red Book is a huge dose of reality about the golf and how to improve your game.
Best Sweepstakes Newsletter Subscription


Best Sweepstakes is an excellent way to keep up on the latest sweeps and contests via online, snail mail and text entry. It´s been around for years and is a trusted newsletter among sweepstakers.