Beauty & Self
Books & Music
Career
Computers
Education
Family
Food & Wine
Health & Fitness
Hobbies & Crafts
Home & Garden
Money
News & Politics
Relationships
Religion & Spirituality
Sports
Travel & Culture
TV & Movies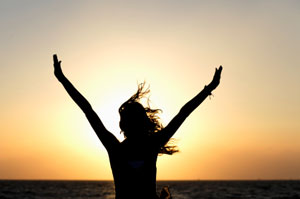 We're Upgrading!
BellaOnline is fully on our new, faster server! We're doing some tuning to get everything settled in just right. Thank you for your patience with us while we help make our system faster for you!


The Tower Tarot Card
Tarot - Linda J. Paul, Editor

The Fool has wandered his way through the Major Arcana. He has learned a lot about himself, the world around him, and social interaction. He learned about addictions when he met the Devil. And now he finds himself trapped in the Tower.




Quick and Easy Homemade Mother's Day Gifts
Creativity - Jana Taylor, Editor

Mother's Day is almost here. Do you have a gift for mom? If not, not all is lost. These projects are quick, easy and inexpensive. Give mom a homemade gift from the heart this Mother's Day. She'll be glad you did.




The Button Man Review
Mystery Books - Edie Dykeman, Editor

Hugh Marston, head of security at the US Embassy in London, is asked to protect a famous movie star couple while they are filming in England. Unfortunately, they disappear soon after, leading Hugo on an intense search before its too late.




Spanish Dancers Jane Eborall
Tatting - Georgia Seitz, Editor

Happy Cinco de Mayo! Here's an intriguing pattern from one of the most creative tatting designers of the last 50 years. Spanish Dancers - Jane Eborall © 2008. This pattern will show how to avoid cutting and tying to make a ring on a split ring in a different colour.




Date Night Movie Review
Action Movies - Dianne Walker, Editor

What's worse than being in a rut? How about taking someone's dinner reservations and end up spending the evening trying to escape from "the kill shot"? Phil and Claire Foster find out just how exciting life can be.




Regular Expression Pattern Matching
ASP - Lisa Shea, Editor

Regular Expressions let you do pattern matching in VBScript and ASP. In essence, you can validate that any input string matches up to your required letter/number settings.



| Google+ |

E D I T O R R E C O M M E N D E D
Experiencing God


The Creator of heaven and earth. Our God is given names in Scripture that describe characteristics of His personality. Experience God through the names given Him in Scripture.
Low Carb - First Two Weeks


Get instant access to step by step instructions, handy tips to get you through the rough spots, background information on low carb dieting, and more.
Lidia´s Italy


A great Italian cooking book, with a diverse selection of Italian recipes that will takes the readers on a journey through some of the most beautiful areas of Italy and their grand culinary traditions.