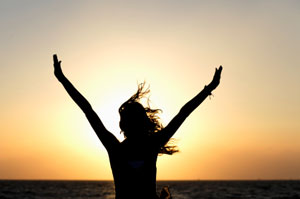 We're Upgrading!
BellaOnline is upgrading our system to a new, faster server. Please be patient with us over the next few days as we transition to this new system. We're striving to be better than ever for you! And then we'll be updating the site to be mobile-friendly, too. One step at a time!
Sore Muscles
Teresa Post, BellaOnline's Holistic Health Editor
Do you have sore muscles? Find natural ways to get some relief.
Essential Nutrients
Dr. Denise Howard, BellaOnline's Gynecology Editor
The crucial part of healthy eating is a balanced diet. A balanced diet - or a good diet - means consuming from the different food groups in the right quantities. This article will discuss the essential nutrients necessary for a healthy body.
Masoor Dal with Spinach Recipe
Maharashtrian comfort food at its best, my Masoor Dal Amti with Spinach is always a winner in my home. Simple, delicious, healthy & nutritious - this dal can be eaten with phulkas/rotis, fragrant rice or served as a warm soup on those chilly days. Either way, it is satisfaction in a bowl :-)
Spot Loves His Family Books
Do You Know Spot? Spot loves his family and friends. Just like your child, Spot goes on adventures with his family. He has a loving mommy and daddy.
Homeschooling? Or Home-Education
Wondering how to answer those who ask how you "do school" at home? The answer might not be what you think.

| Google+ |

E D I T O R R E C O M M E N D E D
Spiritual Protection


Arrows and bullets afflict only the body, but a spiritual attack can harm one´s mind-body-spirit well being. Learn how to shield yourself with all-important energy, the seven secrets about evil you should know and the three sacred truths you should never forget.
Stranger Safety Video


From Julie Clark, the mom and creator of the Baby Einstein series stars as the super energetic safe side chick in her highly entertaining, yet kid-sized educational video to teach children about strangers. Julie Clark, along with John Walsh the host of Americas Most Wanted Show have created a video packed with sound advice on Stranger Safety for kids age 2-10.