Beauty & Self
Books & Music
Career
Computers
Education
Family
Food & Wine
Health & Fitness
Hobbies & Crafts
Home & Garden
Money
News & Politics
Relationships
Religion & Spirituality
Sports
Travel & Culture
TV & Movies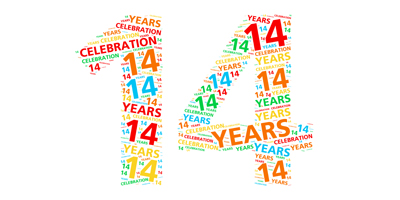 14th Anniversary
BellaOnline celebrates its 14th anniversary! Thank you to everyone who supports independent authors and writers!


Year Of The Monkey Issue
Stamps - Gary Eggleston, Editor

The United States Postal Service welcomes in the Year of the Monkey with a new nondenominated (49¢) forever stamp that features red-orange peonies from artist Kam Mak, and a small cut-paper image of a monkey based on a previously used design by artist Clarence Lee.




Continued War On The Cent
Coin Collecting - Gary Eggleston, Editor

2016 is a new year and the war to abolish the cent is gearing up for a new campaign. There are many arguments for getting rid of the penny. Most stem from the cost of the metals used in the composition of the cent. Current costs are that it cost 1.5 the face value of the penny to produce it.




All About Hearts
Relationships - Kate Woods, Editor

The Heart is probably the most talked about and focused on part of the human body. Its been portrayed as a Broken Heart, a Happy Heart, a Foolish Heart, a Cheating Heart, a Beating Heart, a Shattered Heart, a Bleeding Heart, a Still Heart, etc. For now let's allow it to be a Light-Hearted Heart!




Why Russell Wilson is a Really Cool Guy
Etiquette - Lisa Plancich, Editor

There are lots of cool NFL quarterbacks out there. Russell Wilson, however, is the coolest.




Kundalini Energy
Holistic Health - Teresa Post, Editor

Kundalini energy is something that you hear mentioned along with yoga, meditation, enlightenment and spiritual awareness. It is something that can have many meanings depending upon who you are asking about it.




Superbowl Snowflakes
Tatting - Georgia Seitz, Editor

Since 2000 the Online Tatting Class (www.georgiaseitz.com) has held a special event to ignore the Superbowl and tat. Traditionally, there has been a 6 pt snowflake pattern known as the Superbowl Sunday Snowflake.



| Google+ |

E D I T O R R E C O M M E N D E D
Dialys-Sleeves Arm Warmers


Dialys-Sleeves Arm Warmers are crocheted by hand to be warm, soft, and comforting. Specifically designed for dialysis patients (but also great for cancer patients and people who donate plasma!) they help to combat the painful chills so many people experience during treatment.
Christian Living Site Shop


Find book reviews of Christian Books both fiction and non-fiction. Read my experience in purchasing a Bible Book Cover.