Beauty & Self
Books & Music
Career
Computers
Education
Family
Food & Wine
Health & Fitness
Hobbies & Crafts
Home & Garden
Money
News & Politics
Relationships
Religion & Spirituality
Sports
Travel & Culture
TV & Movies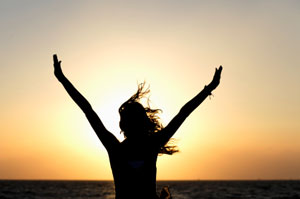 We're Upgrading!
BellaOnline is fully on our new, faster server! We're doing some tuning to get everything settled in just right. Thank you for your patience with us while we help make our system faster for you!


Deity in the Twenty-Four Hour Day
Wicca - Ro Longstreet, Editor

We honor the presence of the God and Goddess in different parts of the twenty-four hour cycle of the day. Think of this as another type of correspondence or spell-enhancer.




The Chronicles of Narnia Books
Children's Books - Launa Stout, Editor

The Chronicles of Narnia books can be read in chronological order or by the year published. List of the Chronicles of Narnia books. Share the adventure novels with young readers.




Depth of Field and Aperture Priority
Photography - Ewa Sapinska, Editor

Aperture priority is your go to setting to generate creative blur or images that are sharp throughout. Read on to find out how to use this setting to create the images that you desire.




Easy Easel Card
Paper Crafts - Mia C. Goloy, Editor

Easel cards are perfect for displaying on a table or mantel, yet easily fold flat to fit in an envelope. Here's how to make them.




The Magic of Matcha Green Tea
Natural Living - Aimee Wood, Editor

Want to start your day right? Ditch the coffee and grab the matcha. This warm green tea is better for you than regular green tea. It detoxifies, boosts your metabolism, instills calm, and energizes.




Cutting Cords And Letting Go
Holistic Health - Teresa Post, Editor

Do you feel like there is something holding you? Do you feel tied to a person or event from your past? Find out about energetic cords and letting go.



| Google+ |

E D I T O R R E C O M M E N D E D
Simple Delicious Italian Recipes


Simple Delicious Italian Recipes. Authentic Italian recipes easy to follow and simple to prepare, written by Cinzia Aversa, Italian Food Editor at BellaOnline.com. A perfect gift idea for any Italian food lover.
The Knitterīs Handbook


My personal favorite reference for knitters. Uses step-by-step instructions and detailed illustrations to explain many knitting techniques and skills. A good go-to for your knitting library.
Best Sweepstakes Newsletter Subscription


Best Sweepstakes is an excellent way to keep up on the latest sweeps and contests via online, snail mail and text entry. Itīs been around for years and is a trusted newsletter among sweepstakers.