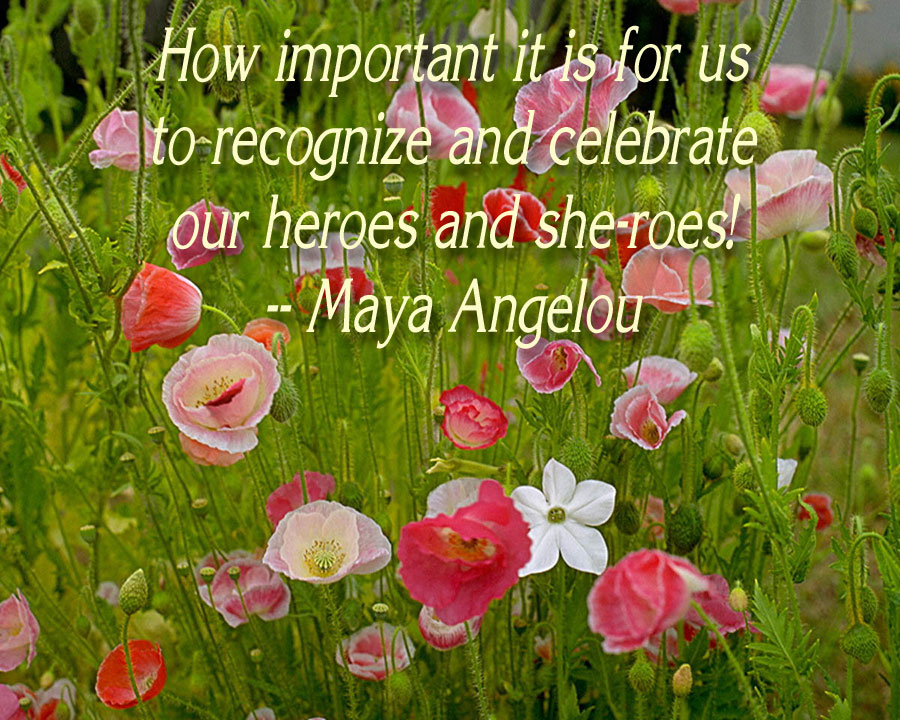 Honor
Today - and every day - honor those who have invested time to bringing peace and stability to our world. We often take for granted what we have, and don't fully realize the struggles that many others go through.
Homespun Christmas Gift Ideas
Jacqueline Rosenbalm, BellaOnline's Natural Living Editor
The advantage of a Homespun Christmas goes well beyond the price tag. It creates beautiful memories that last a lifetime. A Homespun Christmas gift will warm the heart long after the winter nights fade into spring. Here's how to have your own heart warming holiday and gift ideas.
Dark Circles Under Eyes In Ethnic Skin?
Juliette Samuel, BellaOnline's Ethnic Beauty Editor
Dark Circles-What Are They and What Causes Them In Ethnic Skin? Loaded questions! Read more and find out what might be behind them.
Silent Night Book Review
It's Christmas Eve in New York and when Catherine and her young sons are in Rockefeller Center, Brian follows a girl who picks up his mother's wallet when she unknowing drops it. Unfortunately the 7-year old gets kidnapped by a murderer while trying to get to the wallet. The suspense never ends.
Christmas Florentine Bars Recipe
Easy bars filled with fruit and nuts, then drizzled with chocolate. These are a great addition to any holiday buffet or Christmas cookie tray.
Black Christmas (1974)
Members of a sorority house are stalked during the Christmas holiday when a deranged killer hides in their house. See if you can find these scary movie mistakes in "Black Christmas".

| Google+ |

E D I T O R R E C O M M E N D E D
Hips and Curves Lingerie


Hips and Curves helps women highlight their assets with beautiful lingerie and accessories. Only plus sizes! 1x - 6x and some extended sizes. Bra cup sizes up to JJ.
OSTRICH - A Little Book About Lifeīs Ups and Downs


OSTRICH - A Little Book About Lifeīs Ups and Downs is a self-help manual of sorts to help women find their balance and their way through lifeīs many mazes because Life Is What Life Is - Nothing More and Nothing Less... A unique book for women in a rhyming saucy, seussy entertaining style with a New Age attitude. Itīs eclectically styled, wisdom gone wild for a womanīs inner child. By Kate Woods
Ni Hao, Kai- Lan: Super Special Days DVD


This Ni hao, Kai- Lan DVD: super Special Days is great for preschoolers who are fans of the show, or for preschoolers who need help identifying and managing negative emotions.