Beauty & Self
Books & Music
Career
Computers
Education
Family
Food & Wine
Health & Fitness
Hobbies & Crafts
Home & Garden
Money
News & Politics
Relationships
Religion & Spirituality
Sports
Travel & Culture
TV & Movies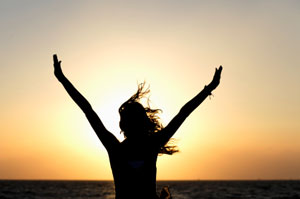 We're Upgrading!
BellaOnline is fully on our new, faster server! We're doing some tuning to get everything settled in just right. Thank you for your patience with us while we help make our system faster for you!


The Magic of Matcha Green Tea
Natural Living - Aimee Wood, Editor

Want to start your day right? Ditch the coffee and grab the matcha. This warm green tea is better for you than regular green tea. It detoxifies, boosts your metabolism, instills calm, and energizes.




Cutting Cords And Letting Go
Holistic Health - Teresa Post, Editor

Do you feel like there is something holding you? Do you feel tied to a person or event from your past? Find out about energetic cords and letting go.




Cinco de Mayo Crab Salad Recipe
American Regional Cuisine - Allyson Elizabeth D´Angelo, Editor

Cinco de Mayo is a special celebration on May 5th every year for my Mexican friends. It's a party in the park for a reason - standing up for your country against all odds! So, I made a no-cook Mexican Crab Salad for the park, just to be a rebel. My friends will understand when they taste it!




Blueberries Benefits & Healthy Blueberry Recipes
Nutrition - Moss Greene, Editor

The health Benefits of blueberries makes them superheroes. Use these tasty, low calorie healthy blueberry recipes for disease prevention blueberry benefits.




Angel Messages for the week of May 3rd
New Age - Deanna Leigh Joseph, Editor

The angels are our constant companions and guides from the spiritual realms, and they are here to offer wisdom and insight that lead us forward as we live our life's purpose. Here the angels offer guidance for the week of May 3rd.




Linzer Cookies Recipe
Indian Food - Sadhana Ginde, Editor

Austria's most famous cookie with an Indian twist! Linzer cookies are sandwich cookies filled traditionally with strawberry or raspberry jam. My delicious "Indianized" version is made using pistachios & guava jam - a winning combination! So try them soon, they're perfect with a good cup of chai.



| Google+ |

E D I T O R R E C O M M E N D E D
Decorative Embroidery


Over 50 projects to embellish your home with embroidery. Templates, patters, and stitch guides. Great illustrations and fun to do!
Sock Knitting Loom


Knit socks on this sturdy wooden loom. Comes with DVD two you can watch how to make socks and other small projects on this loom.
Meditation for All Kids


Sitting, walking, dance, relaxation, instant, music, guided and more meditations, plus affirmations, inspirations, and prayers - for tots to teens of all abilities in 100 pages with many illustrations. Paperback or ebook versions.