Beauty & Self
Books & Music
Career
Computers
Education
Family
Food & Wine
Health & Fitness
Hobbies & Crafts
Home & Garden
Money
News & Politics
Relationships
Religion & Spirituality
Sports
Travel & Culture
TV & Movies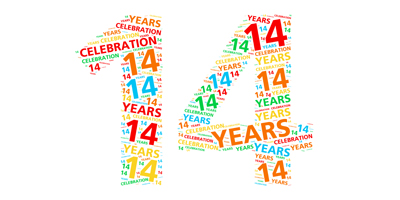 14th Anniversary
BellaOnline celebrates its 14th anniversary! Thank you to everyone who supports independent authors and writers!


Artful Sensory Tea
Tea - Mary Caliendo, Editor

Infuse your tea with art and beauty, and tips and tricks to do so.




Year Of The Monkey Issue
Stamps - Gary Eggleston, Editor

The United States Postal Service welcomes in the Year of the Monkey with a new nondenominated (49˘) forever stamp that features red-orange peonies from artist Kam Mak, and a small cut-paper image of a monkey based on a previously used design by artist Clarence Lee.




Continued War On The Cent
Coin Collecting - Gary Eggleston, Editor

2016 is a new year and the war to abolish the cent is gearing up for a new campaign. There are many arguments for getting rid of the penny. Most stem from the cost of the metals used in the composition of the cent. Current costs are that it cost 1.5 the face value of the penny to produce it.




All About Hearts
Relationships - Kate Woods, Editor

The Heart is probably the most talked about and focused on part of the human body. Its been portrayed as a Broken Heart, a Happy Heart, a Foolish Heart, a Cheating Heart, a Beating Heart, a Shattered Heart, a Bleeding Heart, a Still Heart, etc. For now let's allow it to be a Light-Hearted Heart!




Why Russell Wilson is a Really Cool Guy
Etiquette - Lisa Plancich, Editor

There are lots of cool NFL quarterbacks out there. Russell Wilson, however, is the coolest.




Kundalini Energy
Holistic Health - Teresa Post, Editor

Kundalini energy is something that you hear mentioned along with yoga, meditation, enlightenment and spiritual awareness. It is something that can have many meanings depending upon who you are asking about it.



| Google+ |

E D I T O R R E C O M M E N D E D
Giada´s Kitchen


In this book each recipe is a burst of taste, colors and combination of flavors; the instructions are really easy to follow for anyone, and the final result of virtually every dish is presented in a beautiful arrangement of photographs.
The 500 World´s Greatest Golf Holes


This is a great coffee table book with photos and narrative describing some of the best golf holes in the world. Makes a great start for your bucket list of golf courses to visit. Published by Golf Magazine.
True Balance by Sonia Choquette


This terrific guide gives you fun, everyday ideas with which to open and strengthen all seven of your chakra energy-centers, including the third-eye chakra and crown chakra which help you to connect with psychic phenomena and the divine.