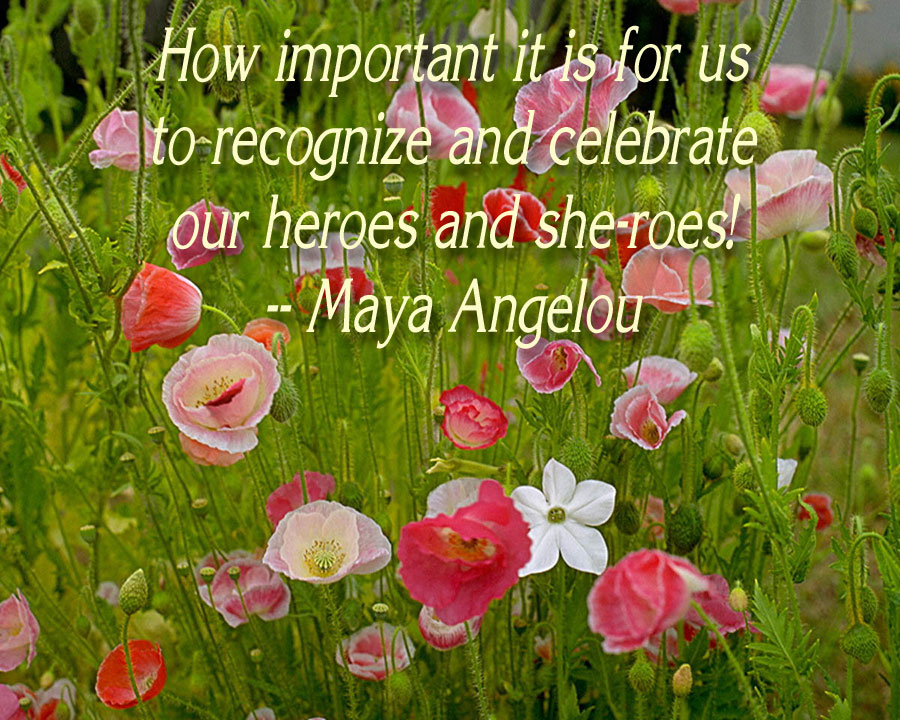 Honor
Today - and every day - honor those who have invested time to bringing peace and stability to our world. We often take for granted what we have, and don't fully realize the struggles that many others go through.
S. Omar Barker's "Shepherds of the Range"
Linda Sue Grimes, BellaOnline's Poetry Editor
Cowboy poetry at Christmas time offers a colorful view of how these hard-working, hard-playing characters enjoy their celebration, yet all the while recognizing the reason for the season.
Using Shutter Speed for Creative Effect
Ewa Sapinska, BellaOnline's Photography Editor
Using shutter speed for creative effect is one of the most fun things you can experiment with in photography. This simple guide on the speeds to use will get you started, so that you can begin to take more control of your camera settings and take images you are proud of.
Birdhouse Ornaments
Make these birdhouse ornaments to hang on a tree, or remove the hangers and make a tabletop village!
Yoga To Open The Sacral Chakra
The Sacral Chakra is our center of sexuality and reproduction. Here I offer a couple of asana to promote balance and harmony in this chakra where love and creation are its essential components.
Nativity FHE or Program
Are you looking for an easy Family Home Evening or Program for church? Here is a simple Nativity program I pulled from my files.

| Google+ |

E D I T O R R E C O M M E N D E D
Simple Delicious Italian Recipes


Simple Delicious Italian Recipes. Authentic Italian recipes easy to follow and simple to prepare, written by Cinzia Aversa, Italian Food Editor at BellaOnline.com. A perfect gift idea for any Italian food lover.
The 39 Clues


Excitement abounds with a series of books, some yet to be written, titled The 39 Clues. I have embarked on this series from Scholastic with my ten year old son, and so far it has been a fascinating read. I am actually finding it hard to get him to stay on task and not read ahead! The first book is titled "The Maze of Bones" by Rick Riordan.
Being Family: The get-along guide for in-laws


In-law relationships can be the most difficult of human relationships, and they can threaten otherwise happy marriages, too. But it doesn´t have to be this way. With just a little understanding of everyone´s perspective, we can let down our guard to let new family members into our tribe--and into our hearts.