Valentine's Sandwich Meal Ideas
Sandwiches - Connie Mistler Davidson, Editor

Some people go all out for Valentine's Day. What if you want something simpler at home? It needs to feel like an occasion, but putting together a lovely sandwich meal doesn't have to take a lot of time or break the bank. Here are ideas for special sandwich meals. Hot links lead to the recipes.


Red Orchids and Valentine's Day
Orchids - Anu Dubey Dharmani, Editor

Out with the old, in with the new. On Valentine's Day, bring a change and try red orchids. Here is a list of some beautiful orchids with red coloured flowers for you.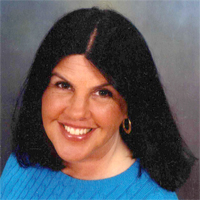 Choosing The Right Cruise Itinerary
Cruises - Nancy Schretter, Editor

Today's cruise lines offer a wide variety of cruise itinerary options. The vast array of itineraries can make it confusing when trying to narrow down your choices, however. If you're trying to select the best cruise itinerary, here are seven questions to help you zero in on the right fit.


Paul Movie Review
Comedy Movies - Ricardo Castano IV, Editor

What if E.T. smoked weed?


Marvelous Marietta On The Ohio
Senior Travel - Hazel M. Freeman, Editor

From its red brick streets, tree lined avenues with grand Victorian homes, to its rich history, quaint shopping, and scenic river setting; Marietta emanates the unassuming appeal of small town America.



Plant a bougainvillea this weekend for a change
Romantic Getaways - Marianne de Nazareth, Editor

The heat of India is conducive to the profuse flowering of the Bougainvillea