Beauty & Self
Books & Music
Career
Computers
Education
Family
Food & Wine
Health & Fitness
Hobbies & Crafts
Home & Garden
Money
News & Politics
Relationships
Religion & Spirituality
Sports
Travel & Culture
TV & Movies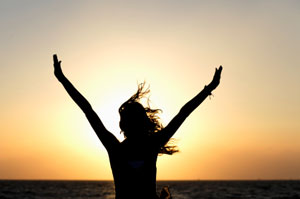 We're Upgrading!
BellaOnline is fully on our new, faster server! We're doing some tuning to get everything settled in just right. Thank you for your patience with us while we help make our system faster for you!


The Chronicles of Narnia Books
Children's Books - Launa Stout, Editor

The Chronicles of Narnia books can be read in chronological order or by the year published. List of the Chronicles of Narnia books. Share the adventure novels with young readers.




Depth of Field and Aperture Priority
Photography - Ewa Sapinska, Editor

Aperture priority is your go to setting to generate creative blur or images that are sharp throughout. Read on to find out how to use this setting to create the images that you desire.




Easy Easel Card
Paper Crafts - Mia C. Goloy, Editor

Easel cards are perfect for displaying on a table or mantel, yet easily fold flat to fit in an envelope. Here's how to make them.




The Magic of Matcha Green Tea
Natural Living - Aimee Wood, Editor

Want to start your day right? Ditch the coffee and grab the matcha. This warm green tea is better for you than regular green tea. It detoxifies, boosts your metabolism, instills calm, and energizes.




Cutting Cords And Letting Go
Holistic Health - Teresa Post, Editor

Do you feel like there is something holding you? Do you feel tied to a person or event from your past? Find out about energetic cords and letting go.




Cinco de Mayo Crab Salad Recipe
American Regional Cuisine - Allyson Elizabeth DŽAngelo, Editor

Cinco de Mayo is a special celebration on May 5th every year for my Mexican friends. It's a party in the park for a reason - standing up for your country against all odds! So, I made a no-cook Mexican Crab Salad for the park, just to be a rebel. My friends will understand when they taste it!



| Google+ |

E D I T O R R E C O M M E N D E D
Paradise in Plain Sight


Paradise in Plain Sight: Lessons from a Zen Garden by Zen Priest Karen Maezen Miller, is both memoir and Zen guide. Maezen Miller shares experiences repairing and tending a historical Japanese garden in her own backyard, guiding the reader towards direct insight. It is beautifully written, honest, and relevant to the modern seeker of any faith.
Turn On Your Inner Light by Debbie Mandel


This entertaining book offers easy to implement stress-management tools for 29 common life situations: techniques, visualizations and a fitness workout to get you off the couch. Take back your power and live more energetically. Don't vent - reinvent!
True Balance by Sonia Choquette


This terrific guide gives you fun, everyday ideas with which to open and strengthen all seven of your chakra energy-centers, including the third-eye chakra and crown chakra which help you to connect with psychic phenomena and the divine.