Beauty & Self
Books & Music
Career
Computers
Education
Family
Food & Wine
Health & Fitness
Hobbies & Crafts
Home & Garden
Money
News & Politics
Relationships
Religion & Spirituality
Sports
Travel & Culture
TV & Movies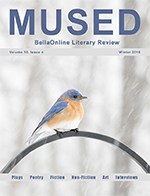 Sometimes it seems as if winter quotes make winter out to be a necessary evil which exists only for us to appreciate the subsequent warmth. Shelley: "If winter comes, can spring be far behind?" Shakespeare: "Now is the winter of our discontent made glorious summer by this sun of York." Hugo: "Laughter is the sun that drives winter from the human face."

But winter is far more than a down against which to compare the subsequent ups. Winter is a powerful, magical time. It is a season of strength. Of looking inward and finding focus. Bob Seger stated, "I write probably 80 percent of my stuff over the winter." Terri Guillemets reminds us, "The color of springtime is in the flowers; the color of winter is in the imagination." The Winter Solstice is a time to embrace the mysterious. The endless possibilities. The sense that we already have, within ourselves, boundless creativity and opportunity. We simply have to still ourselves and listen.

Winter is a powerful season. It gives us that space to look back and learn from our history. To look forward and envision what we wish to become. To be fully mindful of the present and be aware how each day has potential for us to speak out and impact the way our world proceeds. To move us toward peace, fulfillment, and an appreciation of what each of us has to offer.

Happy Winter Solstice.

Enjoy the Mused Winter Solstice 2016 Issue




Now That She's Gone Book Review
Suspense / Thriller Books - Karen Hancock, Editor

Kendall Stark is investigating the prison escape of Brenda Nevins, a ruthless serial killer who manipulated the prison warden in her escape; she is unaware that Nevins plans to get revenge on her, as well as her friend, the medical examiner, Birdie Waterman.




Fluency in Reading
Reading - Connie Mistler Davidson, Editor

How can fluency be improved? The short answer is one word-practice. Find multiple ways to help the reader practice. Reading material that is not difficult for him to read is the first step in finding those creative ways for the student to practice. Don't forget to praise for improvement!




Art of 3-D Tatting Vol. 3 - Terachi Yuuko
Tatting - Georgia Seitz, Editor

Introducing Vol. 3 of Art 3D Tatting by Japanese Tatting Designer, Yuuko Terachi




Getting Things Done
Learning Disabilities - Celestine A. Gatley, Editor

Do you ever wonder why some people multitask and get all of their projects completed on time? It takes lots of skill and work to get it all done. Actually getting things done is possible for everybody.




Podcasting for Auditory Learners
Distance Learning - Patricia Pedraza-Nafziger, Editor

The component driving the popularity of Podcasts can be summed up in one word: convenience. Podcasts are increasingly popular due to ease of access to them via mobile devices such as smartphones and tablets.




Sprouted Kulith Amti Recipe
Indian Food - Sadhana Ginde, Editor

Horsegram is a rather uncommon variety of lentil that has a wonderful earthy almost nutty flavor. Horsegram is a rich source of both iron and dietary fiber. It is easily available in any large Indian grocery store or market. Do try it soon.



| Google+ |

E D I T O R R E C O M M E N D E D
Phoenix Rising


"No Eyes", a very wise, very insightful Shaman Indian takes Mary Summer Rain on a rare journey into the future where warnings of upheavals and challenges are gently yet thoroughly revealed out of love and preservation for her beloved Mother Earth.
Low Carb Charts


A must have reference guide for any low carber. Keep the carb counts of fruits, veggies, meats, alcoholic drinks and more at your fingertips.
Dry Body Brush Natural Bristles


This bath body skin brush and scrub gloves will help reduce and prevent clogged pores, ingrown hair or acne problems and prepare your skin to absorb your favorite skin care products so much better.