Beauty & Self
Books & Music
Career
Computers
Education
Family
Food & Wine
Health & Fitness
Hobbies & Crafts
Home & Garden
Money
News & Politics
Relationships
Religion & Spirituality
Sports
Travel & Culture
TV & Movies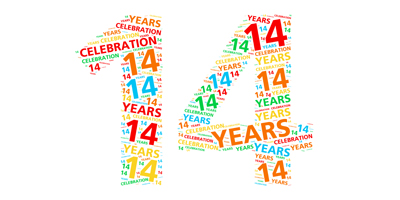 14th Anniversary
BellaOnline celebrates its 14th anniversary! Thank you to everyone who supports independent authors and writers!


Gershwin Debuts 'Rhapsody in Blue'
Today in History - Lane Graciano, Editor

The Jazz Age had begun, but in 1924 the music was not considered a serious art form. Then, on February 12, an octave-surfing clarinet glided into 'Rhapsody in Blue,' and it made musical history. And to think Gershwin almost didn't write it …




European Astrofest 2016
Astronomy - Mona Evans, Editor

It's great to have access to "the Universe under one roof". When European Astrofest comes to the Kensington Conference Centre in London, it saves many light years of travel. Here are some highlights of the 2016 event.




Sewing Machine Dust Covers
Sewing - Cheryl Ellex, Editor

A cover for your sewing machine or serger will protect the investment in your machine or preserve the hard-working parts of a cherished hand-me-down so that they continue to function well. Dust covers are easy to sew or even no-sewing required.




Valentine Heart Pop Maria & Karen Cabrera
Tatting - Georgia Seitz, Editor

Pop Lenuta Maria's heart pattern is done with all rings. She sent a photo of the work in progress to Karen Cabrera who was able to tat the model and prepare a diagram.




Complementing Your Photos With Color
Scrapbooking - Michelle McVaney, Editor

Understanding color is a main ingredient for your scrapbook. Choose the right color background paper and embellishments to make your photos pop.




Cystic Fibrosis and Asthma
Asthma - Sherry Vacik, Editor

Cystic fibrosis and asthma are two separate diseases; however, they share some similar symptoms. In addition, some CF patients can also have asthma. Read on to learn more about CF and how doctors determine if a patient has both asthma and CF.



| Google+ |

E D I T O R R E C O M M E N D E D
Dialys-Sleeves Arm Warmers


Dialys-Sleeves Arm Warmers are crocheted by hand to be warm, soft, and comforting. Specifically designed for dialysis patients (but also great for cancer patients and people who donate plasma!) they help to combat the painful chills so many people experience during treatment.
Ni Hao, Kai- Lan: Super Special Days DVD


This Ni hao, Kai- Lan DVD: super Special Days is great for preschoolers who are fans of the show, or for preschoolers who need help identifying and managing negative emotions.
Stranger Safety Video


From Julie Clark, the mom and creator of the Baby Einstein series stars as the super energetic safe side chick in her highly entertaining, yet kid-sized educational video to teach children about strangers. Julie Clark, along with John Walsh the host of Americas Most Wanted Show have created a video packed with sound advice on Stranger Safety for kids age 2-10.