Glossary for Dog Owners - B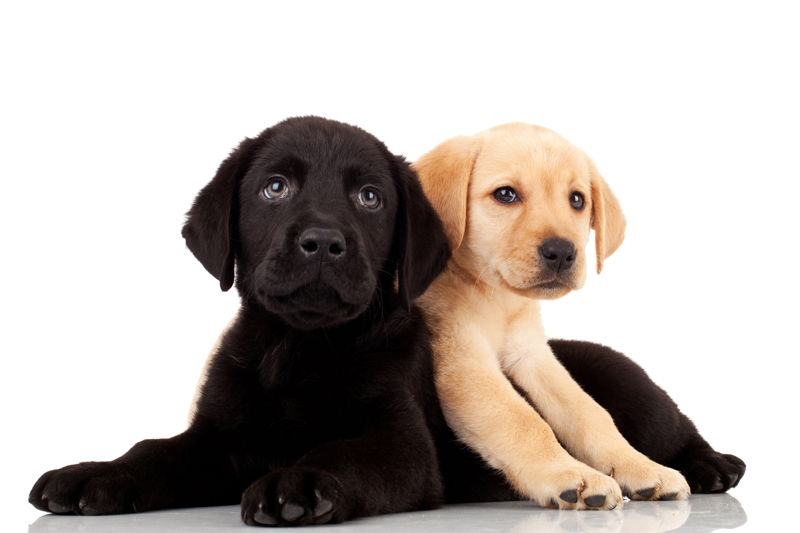 Click on a letter to go to a glossary of terms that begin with that letter.
~ B ~
Backyard Breeder
Somene who casually breeds purebred dogs with no regard for desirable breed standards or possible genetic defects. Breeding is purely for profit and puppies are sold to anyone who can pay the asking price.
Bay
The long deep bark produced by a hound.
Benched show
A dog show where competing dogs must remain on the premises, near the arena on benches throughout the duration of the show, except when in the show ring. Dogs are usually in portable kennels and must be attended by the owner or handler.
Best in Show
The dog who wins in the final round in a conformation dog show.
Best of Breed
The winning dog in competion with other dogs of the same breed as determined by a judge. The judge's decision is based on which dog most closely matches the breed standard compared to th other dogs in the ring.
Bi-color
The color of a dog who's coat is mostly white with large areas of a second solid color.
Bird dog
A sporting dog that is trained to hunt wild game birds.
Bitch
A female canine.
Bloat
Bloat, also known as gastric dilatation, is a life-threatening condition. It's usually the result of eating too fast... gulping down food and water. The dog's stomach fills with gas or fluid, causing gastric dilation or gastric tortion. If followed running or vigorous activity, the stomach swells and rotates. Excess salivation and retching, abdominal distention, restlessnesss and agitation, weakness, lethargy, a rapid heart rate - are all symptoms of bloat. If your dog exhibits any of these symptoms, after eating, even mild ones, seek immediate veterinary care, day or night. Though bloat is usually associated with large deep-chested breeds, smaller dogs can also become victims.
Bordetella
The most common cause of tracheobronchitis (kennel cough) in dogs. This bacterial illness frequently occurs when dogs congregate in large numbers at shows, in boarding kennels, etc. There is a subcutaneous vaccination and an intra-nasal preventative. One of these should be given twice yearly to dogs that are exposed to situations in which the infection may be present. The intra-nasal version produces immunity more quickly but the injectable version probably lasts longer.
Brachycephalic Breeds
Short-faced breeds, like the Bulldog, Pekingese, Pug, Boston Terrier, Boxer, Shih Tzu, etc. Many brachycephalic dogs are inefficient panters, making them more likely to suffer heat-related stress than other dogs. Anesthetic risk is higher than usual in Brachycephalic breeds, although extra precautions are readily managed by most Veteranarians.
Borreliosis
A tick-borne bacterial disease affecting both humans and animals, commonly known as Lyme disease,
Breed Club
A group of dog fanciers, licensed by the American Kennel Club or other national canine registry to hold dog shows and events for their particular breed . These clubs represent the breeds interests, educate the public on responsible breeding and usually handle breed rescue efforts.
Breed Standard
A detailed description of the perfect example of a breed. It specifies every aspect of the dog's physical appearance, and ideal temperament. The AKC website contains breed standards for all registered breeds . In a conformation dog show, each dog is judged, not against other dogs in the ring, but against the breed standard,
Brindle Color
A color of a dogs coat with a mix of brown, grey or tan, as a "Brindle Boxer".
Brisket
The front of a dog's chest between the forelegs.
Brood Dog
A female dog used for breeding.
---
Click on a letter to go to a glossary of terms that begin with that letter.
You Should Also Read:
A Dog Lover's Guide to the Internet
Apparel, Books & Gifts for Dog Lovers
Buy Pet Supplies Online


Editor's Picks Articles
Top Ten Articles
Previous Features
Site Map





Content copyright © 2022 by Sandy Moyer. All rights reserved.
This content was written by Sandy Moyer. If you wish to use this content in any manner, you need written permission. Contact Bettina Thomas-Smith for details.