Glossary for Dog Owners - G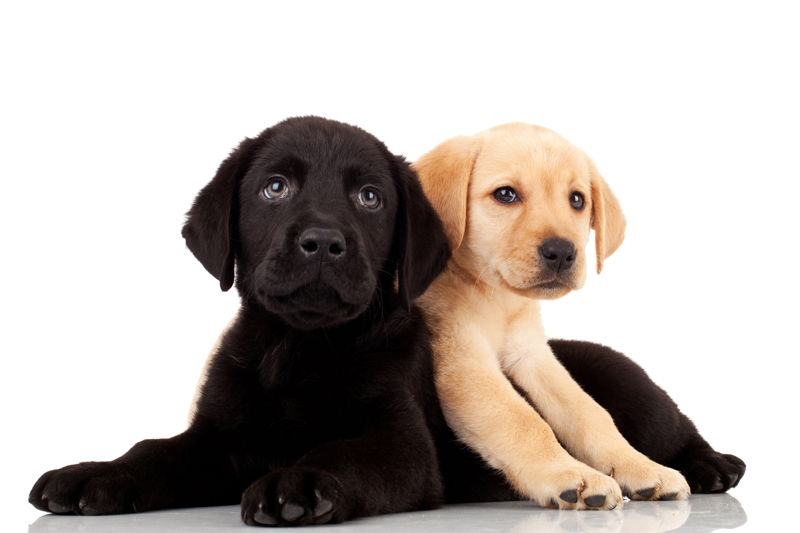 Click on a letter to go to a glossary of terms that begin with that letter.
~ G ~
Gait
The way a dog moves. - it's walking pattern
Gastric Dilatation
See " Bloat ""
Gentle Leader
A type of halter worn on a dog's head that allows humane control over a hard-to-control dog or a dog that pulls. It gives the owner control of a dominant dog without a harsh correction. One loop goes over the dogs nose and another loop goes under the chin and buckles at the back of the head. Although it looks similar to a muzzle, it's not. A dog wearing a Gentle Leader can open its mouth, pant, drink, and eat. According to the manufacturer, it's designed to work with a dog's instincts. The nose loop corrects in much the same way a wolf pack leader grasps a subordinate wolf by the muzzle.The pressure at the back of the neck from the second loop simulates how a mother dog handles her puppies. It maintains control of a dog by bringing its nose down, therefore breaking forward momentum, resulting in a calmer, more focused dog.
Giardia
A parasite that attaches to the intestinal lining, destroying tissue and preventing the absorption of nutrients. If your dog has more than one of these symptoms - : diarrhea, weight loss, depression, decreased appetite, vomiting, dull coat, flaky skin - take a small stool sample to your veterinarian to be checked under a microscope for Giardia.
Glucosamine
A compound that works to stimulate joint function and repair, easing osteoarthritis pain and repairing joints that have been damaged by the disease.
Group
Dog registries like the AKC list dogs in groups. The AKC has seven groups - Sporting, Non-Sporting, Hound, Working, Herding, Terrier, and Toy.
---
Click on a letter to go to a glossary of terms that begin with that letter.
You Should Also Read:
A Dog Lover's Guide to the Internet
What Do All Those Abbreviations Mean?
Buy pet supplies online


Editor's Picks Articles
Top Ten Articles
Previous Features
Site Map





Content copyright © 2022 by Sandy Moyer. All rights reserved.
This content was written by Sandy Moyer. If you wish to use this content in any manner, you need written permission. Contact Bettina Thomas-Smith for details.