Glossary for Dog Owners - E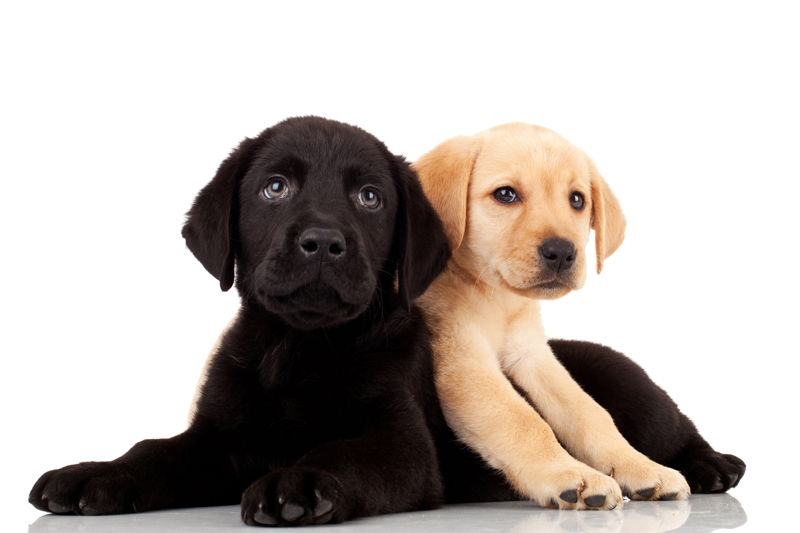 Click on a letter to go to a glossary of terms that begin with that letter.
~ E ~
Ear Infection
Caused by over-production of wax in response to irritation. The moisture of the wax promotes bacterial growth and infection. A dog with an ear infection will scratch and rub it's ears on the floor or furniture or shake it's head. If an infection reaches the middle ear, the dog may tilt its head or loose its balance. Most ear infections can be cured by a veterinary cleaning followed by medication at home.
Ear Mites
Small parasitic insects that live in a dog's ear canal, causing a discharge from the ears, scratching, head tilt and head shaking. Veterinary treament is necessary.
Elbow Dysplasia
Degenerative joint disease of the elbow in growing dogs. Elbow dysplasia is an inherited disease which primarily affects medium and large breed dogs. The symptoms range from occasional, intermittent lameness in some affected dogs to severe, crippling disease in others.
Entropion Eyelid
An eyelid turns inward causing lashes to irritate the surface of the eye. This condition must be corrected surgically.
Epilepsy / Epileptic Seizure
A chronic condition characterized by recurrent seizures. A seizure is caused by a kind of an electrical storm in the brain. Abnormal electrical activity inhibits the coordinated use of muscles.and causes the involuntary contraction of muscles. Canine Epilepsy is either Idiopathic Epilepsy (also known as Primary or True Epilepsy), or Acquired Epilepsy (also known as Secondary Epilepsy.
Idiopathic Epilepsy has no demonstrable cause and there are no positive diagnostic findings that will confirm a diagnosis. It's a case of ruling out every other possibility. The first seizure in a dog with Idiopathic Epilepsy usually occurs between the ages of 6 months and 5 years. Acquired Epilepsy refers to seizures for which a cause can be determined. It could be due to injury to the brain, a brain tumor or a blow to the head; due to an endocrine or hormonal disorder, liver or kidney failure; caused by a toxic substance such as lead, arsenic, organophosphates, , strychnine, tetanus, etc; or due to an infectious disease such as distemper, encephalitis, etc.
Estrus
In a female dog, this is also known as the heat period or heat cycle. The average heat cycle lasts about 3 weeks. During the first stage, there is swelling of and bleeding from the vulva. She will not be receptive to a male dog. although male dogs will be very persistent. During the second stage, which lasts from 7 to 21 days, the female will accept a male and pregnancy can occur. She is most fertile on the 12th to the 14th day. During the final stage, which lasts about 7 days, as she goes out of heat, she will be less willing to breed. Seven months is the average time between cycles.

You Should Also Read:
What Do All Those Abbreviations Mean?
A Dog Lover's Guide to the Internet
Dog Shopping Guide


Editor's Picks Articles
Top Ten Articles
Previous Features
Site Map





Content copyright © 2022 by Sandy Moyer. All rights reserved.
This content was written by Sandy Moyer. If you wish to use this content in any manner, you need written permission. Contact Bettina Thomas-Smith for details.