Glossary for Dog Owners - H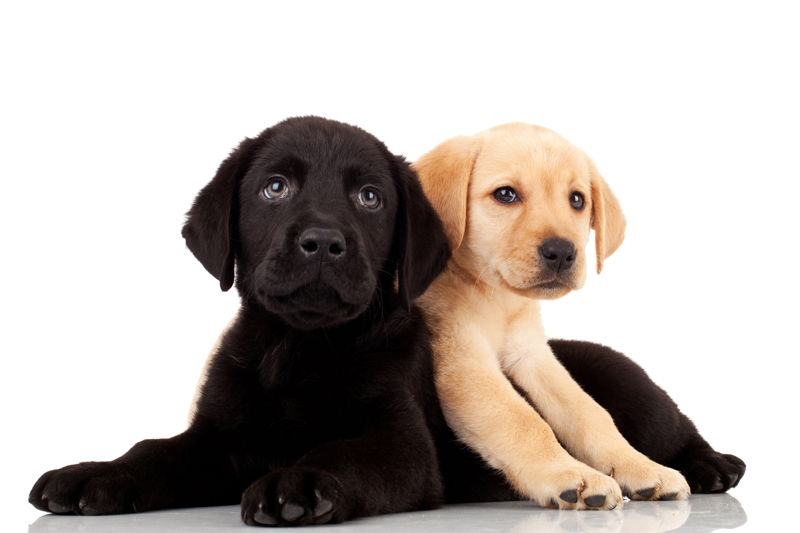 Click on a letter to go to a glossary of terms that begin with that letter.
~ H ~
Handler
A person who trains, conditions, and presents a dog in show competition. Owners who handle their own dogs in the show ring are owner-handlers.
Halti Collar
"See Gentle Leader"
Haw
The third eyelid at the inner corner of a dog's eye. The haw lubricates and protects the eye. It can be seen in Basset Hounds, Bloodhounds, St. Bernards and other droopy-eyed dogs, but its barely noticable in most breeds.
Heat Cycle/In Heat
See "Estrus"
Heartworm
A parasitic worm that lives and reproduces in the chambers of a dog's heart.. Microscopic, immature worms circulate in the blood and are taken in by mosquitoes that bite the animal. They mature in the mouth of a mosquito and infect another unprotected animal bitten by the same mosquito. Heartworm
disease causes damage to the pulmonary arteries and eventually leads to heart failure. There are several ways to test for heartworms. Treatment is by IV medication and requires hospitalization. You can prevent heartworm and protect your dog from this dreaded disease with a simple once a month medication.
Hematoma
A lump or swelling caused by a localized collection of blood, Dogs can get large hematomas inside floppy ears from repeated violent head shaking due to an ear infection.
Herding Group
Dogs that were originally bred to herd sheep, cattle and other livestock. Collies, German Shepherds, Shetland Sheepdogs, Bouviar des Flandres, Corgis and others belong to the herding group.
Hernia
An abnormal protrusion of internal organs through a weak spot in the abdomional wall, in the naval or in the groin area.
Hip Evaluations
Programs that are designed to detect Hip Dysplasia. Diagnostic tests are part of the Orthopedic Foundation for Animals(OFA). OFA evaluations that inform buyers of hip dysplasia in a dog's ancestry.
Hip dysplasia
An abnormality of the hip joint in which the head of the femur does not fit properly into its pelvic joint socket. Dogs with hip dysplasia appear to have normal hips at birth and develop the condition, during the first two years of life. It's sometimes possible to identify the condition with x-rays as early as 3 to 4 months of age. It is often progressive, causing inflammation, pain, and arthritis in one or both hips. The condition may range from mild to severe and can be aggravated by strenuous exercise. Hip dysplasia can occur in most breeds, but it is predominant in larger dogs. It's an inherited condition, but not all affected dogs will develop the degree of dysplasia as their parent's. Dogs with no genetic predisposition do not develop hip dysplasia.
Hip Sublaxation
Luxation, partial dislocation, ans dislocation mean about the same thing. The most common cause in young dogs is hip dysplasia.
Hock
Part of a dog's anatomy... the bones that form the ankle/heel of a dog.
Hookworm
Intestinal parasites that attach to the inside of a dog's intestinal wall. This extremely common parasite, seen in the many puppies, can cause diarrhea, vomiting, bloody stools, anemia and even death. A veterinarian can detect hookworm infestation in a stool sample An oral medication will eradicate hookworms.
Hot Spots
Hot spots are also known as "acute moist pyoderma". They start because something irritates a dog's skin. The response is itching and inflammation. The dog then rubs and licks the area and oozing sores and skin infection can develop. Common causes are allergies, fleas, mosquito or tick bites, burrs and mats. Summer heat contributes to the irritation. Prevent hot spots by using flea and tick protection and medication to control the itching of allergies. Treat hot spots with astringents and antiseptic solutions. Infections may need antibiotic treatment.
Hound Group
An AKC group that includes Bloodhounds, Bassett, Beagles, Black and Tan Coonhounds, Afghan Hounds and many more. Scent hounds hunt by scent. Sight hounds look for their prey by
sight.
---
Click on a letter to go to a glossary of terms that begin with that letter.
You Should Also Read:
A Dog Lover's Guide to the Internet
What Do All Those Abbreviations Mean?
Dog Shopping Guide


Editor's Picks Articles
Top Ten Articles
Previous Features
Site Map





Content copyright © 2022 by Sandy Moyer. All rights reserved.
This content was written by Sandy Moyer. If you wish to use this content in any manner, you need written permission. Contact Bettina Thomas-Smith for details.