Glossary for Dog Owners - M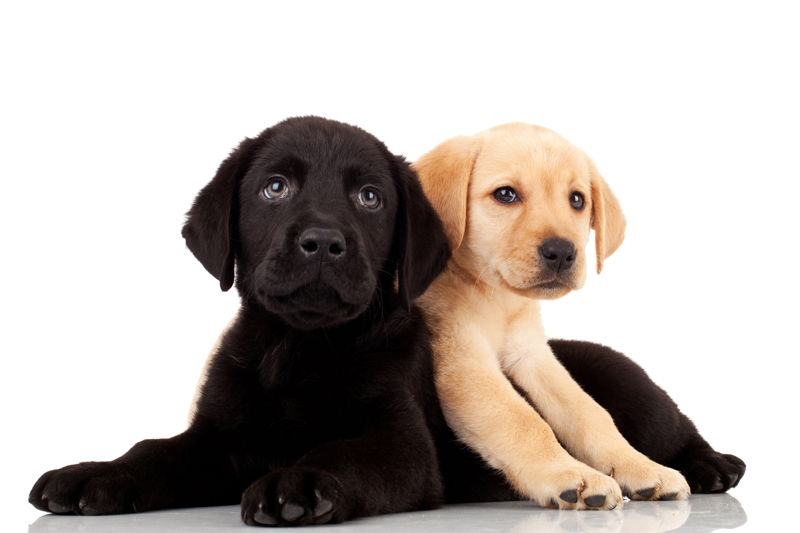 Click on a letter to go to a glossary of terms that begin with that letter.
~ M ~
Malignant
A process that invades nearby tissues. Usually synonymous with cancer, a tumor that grows rapidly and spreads to other areas.
Mange - Demodectic Mange
A skin disease caused by the demodex mite and characterized by hair loss on the head, face, neck, shoulders and the front of the forelegs. This type of mange sometimes resists treatment.
Mange - Sarcoptic Mange
A skin disease caused by mites, usually seen on a dog's belly and inner thighs. It's characterized by extreme itching, hair loss, and secondary infection. If not treated, it spreads easily.
Mast Cell Tumor
A nodular growth, usually on the skin, which involves cells containing large amounts of histamines. Mast cell tumors in dogs are often malignant.
Mastitis
Inflammation of the mammary glands, usually due to bacterial infection.
Match Show
An informal conformation dog show at which no championship points are awarded.
Megaesophagus
Megaesophagus is basically an enlarged or stretched esophagus. The muscles in the esophagus that should push food along do not work properly. Since a dog's esophagus runs parallel to the floor, whatever the dog eats or drinks stays in the esophagus, creating pouches or pockets. Food and water then remain there until the dog regurgitates or vomits. Though rare, Megaesophagus can affect any breed or size of dog. Megaesophagus may be congenital(present at birth) or it can be secondary to other disorders such as myasthenia gravis or hypothyroidism. It can sometimes be treated sucessfully with medication, special diets and feeding in an upright postition.
Meningitis
Inflammation of the membranes covering the brain and spinal cord, the meninges. Meningitis can be caused by bacteria, by a virus, by fungi or by a chemical toxin. The most common form of meningitis diagnosed in dogs is steroid responsive meningitis. Symtoms include fever, cervical pain, a stiff short-strided gait and reluctance to walk. It does not respond well to antibiotics, but improves rapidly with Prednisone. Once the dog seems to be back to normal, the dosage of Prednisone can be tapered of and eventually stopped. Relapses can occur, however, and It's not unusual to have to go back on the starting dose. The overall prognosis for this condition is good, with most dogs either recovering completely or at least having manageable disease.
Merle
A color seen in of a dog's coat - Bluish gray coloring with flecks of black, as in a "blue-merle" Collie.
Microchips as identification
A very tiny microchip is inserted under the skin, as a permanent form of identification which can be read using a special scanner. Ask your veterinarian if they have this sevice available.
Miticide
An agent that kills mites.
Mucous Membranes
Tissue that lines body passages and body cavities which are exposed to the air, such as inside the mouth or nose, and around the eyes. Changes in mucous membranes are sometimes a sign of health problems. In a dehydrated animal Mucous membranes are abnormlly dry if an animal is dehydrated, pale if an animal is anemic or in shock, yellowish when the liver malfunctions.
Musher
Someone who drives a dog sled team.
Muzzle
The front section of a dog's jaw; the portion of the skull in the front of the brain. Dogs have a variety of muzzle types - Short-faced breeds like the Pug or Bulldog have a Brachycephalic, or stubby muzzle. Salukis, Greyhounds and similar long-faced breeds have a Dolichocephalic , or wedge-shaped muzzle. Blunt muzzles, Square muzzles; Pinched muzzles; Snipy muzzles; Tapering muzzles.... are some of the terms used to describe other muzzle types.
Muzzle
A device intended to stop a dog from opening it's mouth to prevent biting or fighting is also called a muzzle. Dog muzzles made of leather or some type of strapping can be purchased at a pet shop. Aimed primarily at potentially vicious dogs, some cities have laws requiring owners to muzzle their dog when walking them on public thorougfares. In an emergency, to prevent an injured dog from biting, use a roll of gauze, a necktie, a scarf or similar material to make a muzzle. Wrap it around the dog's mouth, cross the two ends under the chin. then bring them around to the back of the head and behind the ears to tie them.
Myasthenia Gravis
A neuromuscular disease characterized by exteme muscle weakness. It can be congenital (more common in ceratain breeds), or acquired. Acquired MG is an autoimmune disease which affects the the eyes, facial muscles, esophagus and limbs. Acquired MG often causes Megaesophagus.
---
Click on a letter to go to a glossary of terms that begin with that letter.
You Should Also Read:
A Dog Lover's Guide to the Internet
What Do All Those Abbreviations Mean?
Dog Shopping Guide


Editor's Picks Articles
Top Ten Articles
Previous Features
Site Map





Content copyright © 2022 by Sandy Moyer. All rights reserved.
This content was written by Sandy Moyer. If you wish to use this content in any manner, you need written permission. Contact Bettina Thomas-Smith for details.