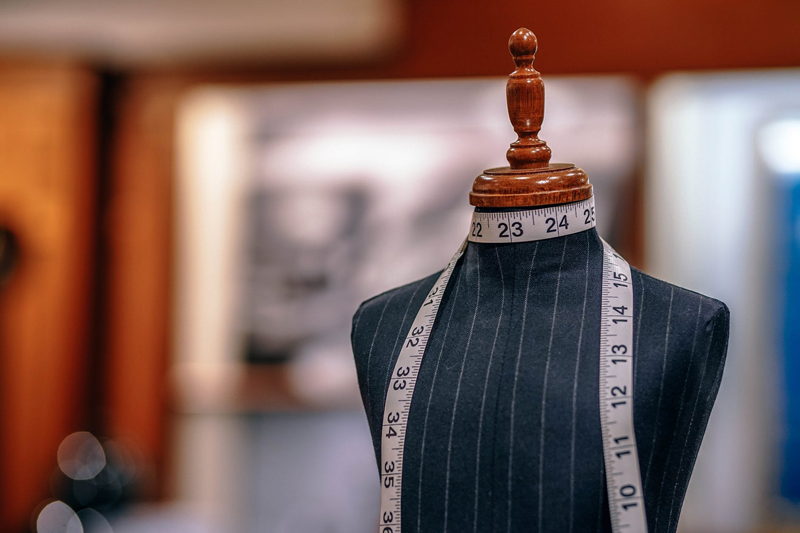 Fashion is ever-changing and we all need a little help sometimes. Find fashion how-to´s, helpful tips, and general advice here.
3 Ways to Stay in Style on a Budget


Are you tired of wearing the same clothes over and over again? This happens to the best of us, especially when funds are low. Stop the fashion drought with these three simple tips.
4 Secrets to Finding Style


There is something wrong with thinking that one size fits all-tall, skinny and toned. So what, you don't have this body type. It will come, if desired. Whether you're too big or too small, hope is here. Learn 4 secrets to finding style!
5 Keys to Staying Fierce at All Times


Staying fierce is the last thing on your mind when you´re a) having a rough day, b) invited to an event with absolutely nothing to wear, or c) faced with the unexpected. But, by practicing these simple steps, maintaining style will be a breeze.
5 Things You Want In Your Closet


Closet space is just as important in the housing search as the view. Ask your nearest realtor. Women rave about it all of the time. On that note, what's in your wardrobe is very important. Let's take a look at things we should be keeping. 5 Things You Want In Your Closet
Aging Gracefully In Style


Adults carry a skewed sense of responsibility when it comes to fashion. They give up everything in order to be dignified. While noble, it is indeed possible to age gracefully and be chic. Let the world know you are still alive!
Being Authentic in Style


Fashion can be made to look like something that requires much effort. But, style experts are not the only ones with access. Simple gems will have you walking the sidewalk like it is a designer's runway. Find out how.
Choosing Stores for Your Personal Style


Finding your style is an art, which all has to do with personality. Are you boring (just kidding), conservative, or spicy? Now that you know your type, picking a store is the very next step! Let's see what shops embody your look completely.
Dulling Your Shine


Have you ever wondered what your look is saying to people? Do you even care? If not, here are some reasons why you should. Appearance says more to the world than you think.
Fashion That Covers Up the Bulge


Fashion is exciting in the summertime. Clothes have less material to maneuver and the weather is great. But, feeling comfortable in your body is not always a give in. Battling the bulge is a problem many women face. Thankfully, there are plenty of ways to dress in style and still feel secure.
Finding Your Personal Style


'What is personal style anyway and why do we need it?' Some of you may question this concept because you just don't know what it is. Have no fear. Here are some keys to unlock the code of what might be under your very own nose.
From Feeling Drab to Looking Fab


Let´s face it: It´s hard to feel fashionable if you don´t like your physical appearance. We all have "off" days every now and again. But, since our bodies are the canvases for fashion, they are very much needed! Take a step back and reevaluate your perspective.
Going Blonde In Spite of the Risk


The saying goes that "blondes have more fun." Why you ask? Well, tons are women are flocking to the peroxide to find out. But, there are risks involved when bleaching your hair blonde. Know what you're getting yourself into.
In Jeans we Trust


Jeans are a staple item that we all have and love except when its time to go shop for new ones. This shopping trip can be irritating and time consuming, but I will help you before you go.
Let�s Get Packing


In the up coming months everyone is going to do some traveling in one way or another. Let�s make sure that the items we pack are actually the items we need. We�re going to get packing with style and comfort in mind.
Maximizing Your Wardrobe


There are times in the year that just bring the best out of us, fashion-wise. It's that one season where we are the most stylish. But, what happens when seasons change? Do we become less fabulous? No. We maximize our wardrobes to transition in style. Here's how.
Planning Ahead for Junior Prom


Prom is a big deal for high school girls. They spend countless hours envisioning the perfect dress, limousine and date. With junior prom being just as important, how can you make sure that your seventh grader is ready for prom next year? Planning Ahead for Junior Prom.
Staying Chic in the Rain


Rain puts a damper on things, like a good picnic or a great hairstyle, but it does not have to get in the way of fashion. It may have ruined your suede shoes last week. But, these tips will prepare you to look chic for the next downpour.
Style Myths from Mom


Lets bust open some of these strange fashion myths that mom passed down over time. Forget the no white after Labor Day and the idea that your purse must match your shoes not only is that dated but it sets your fashion sense back at least 10 years.
The Importance of Travelling in Style & Comfort


Travelling can be a stressful affair but keep your cool, perfect your jet-setting chic and you may just bag yourself an upgrade.
Using Fashion to End Comparison


Comparison is deadly, but people do it consistently. True style is never expressed by always looking over your shoulder to find it. Focus on self and discover the real meaning of fashion.
Editor's Picks Articles
Top Ten Articles
Previous Features
Site Map
Content copyright © 2018 by . All rights reserved.
This content was written by . If you wish to use this content in any manner, you need written permission.
Contact LaTeisha Clément for details.