Kapalabhati Breath is Not for Beginners!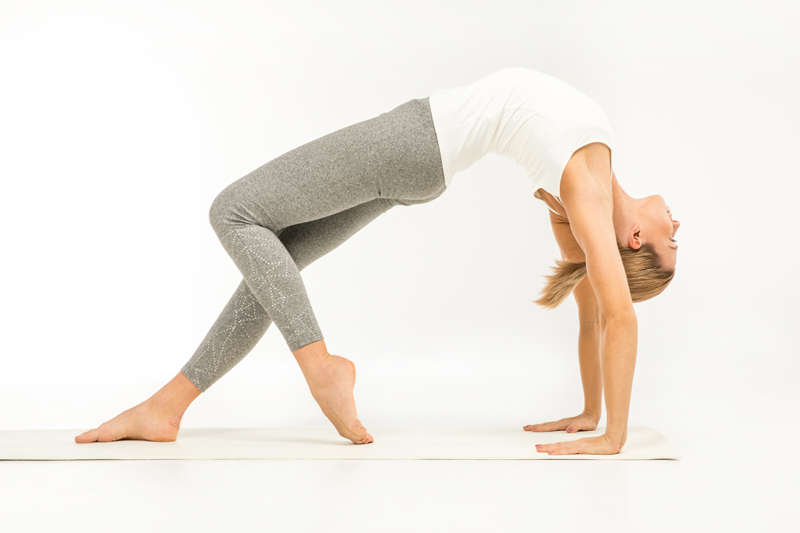 Breath is the very essence of life, yet most people pay little attention to it unless it is somehow blocked. When that happens via allergies or asthma, however, the importance of breathing is reinforced. There are many yoga breathing techniques that help reinforce the coordinated system of muscles and organs which allow the human body to use oxygen and dispel carbon dioxide, thereby helping the Earth itself to stay in balance. It is important to remember, however, that pranayama is part of yoga's integrated mind-body system rather than a quick fix for pesky medical problems. Done well, yoga does indeed improve one's life. Done heedlessly, however, many yogic practices cease to have positive results – indeed, they can actually be dangerous or even deadly.

One such exercise is called Kapalbhati or Kapalabhati in Sanskrit. The word translates to "Shining Skull" Breathing, and this practice can indeed cause the forehead to glow due to its forceful nature. There are tutorials on kapalabhati all over the Internet, and it is easy to find directions for how to practice it. Recently, this form of breathing has been touted as a cure-all for many common ailments such as obesity, high blood pressure, and stress. However, as is true for many different forms of yoga practice, this pranayama should only be practiced as part of a complete and balanced yoga discipline. Practiced improperly or inattentively, it can be dangerous or even deadly.

Kapalabhati is considered an advanced pranayama practice, which means that practitioners whould have a regular yoga practice which includes samasthiti, or equal breathing. In addition, the practitioner should be comfortable with ujjayi breathing. As is true for all advanced practices, kapalabhati is best learned from a qualified teacher as part of an inclusive yoga class. The technique is based on good posture and on disciplined, consistent practice. Generally, kapalabhati follows asana and then is followed by meditation. It is not done by itself or at odd times of the day.

In India recently, many people have begun to use Kapalabhati as a panacea, putting stress on the body. The he Asian Heart Institute conducted a study in 2008 which showed a connection between uncontrolled, inattentive kapalabhati and heart problems. That same study demonstrated that the practice, which can help with high blood pressure, can actually worsen the problem if not done correctly.

It is important to remember that medical problems generally do not happen overnight – they are the result of small choices made day after day. Yoga teaches that the solutions should also be incremental – one restores oneself to health by taking baby steps and following them consistently. Those wanting to lose weight or improve one's cardiovascular system will indeed do well to begin practicing yoga, but the key word is 'practice.' A few minutes of asana followed by pranayama and meditation done regularly are much more healthful than months of unhealthful eating followed by bingeing on asana or pranayama. This is not an easy lesson for anyone to learn, but it is a key concept on the yoga path.

Want to learn kapalabhati breath? Do so – as part of an ongoing yoga practice. Begin by regularly practicing asana . When ready, deepen practice by trying kapalabhati within the confines of a yoga class, or by finding a qualified teacher, perhaps as part of a yoga teacher training. If this seems like too much time to put into yoga, then make that choice consciously and stay focused on the parts of yoga that are already working. There is no failure in realizing that one's path does not include advanced practices.



Related Articles
Editor's Picks Articles
Top Ten Articles
Previous Features
Site Map





Content copyright © 2022 by Korie Beth Brown. All rights reserved.
This content was written by Korie Beth Brown. If you wish to use this content in any manner, you need written permission. Contact Korie Beth Brown for details.