Streaming Video Sites for Home Practice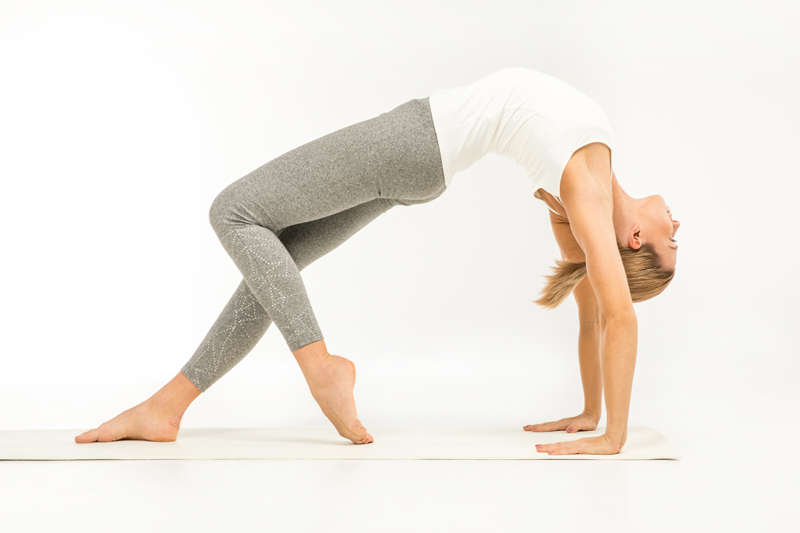 For one reason or another, there comes a time when every yogi/ni needs to practice outside of class. Perhaps one's on vacation, or perhaps one wants to augment a weekly studio class with a home practice. Experienced yogi/nis can, of course, work out sequences on their own, but may prefer to use video instruction; beginners, of course, benefit greatly from the knowledge of a teacher. It's therefore good to know about different on-line sites that offer streaming video at a variety of prices. An internet connection means that one always has a teacher available to lead (if not to personally instruct, or to offer hands-on assists.)

For those looking for celebrity teachers, Yoga Glo is the site to check out. Teachers include such luminaries as Kathryn Budig, Jason Crandell, Sean Corn, and Noah Maze. Classes range from five to one hundred and eighty minutes, and are professionally filmed at the organization's Santa Monica, California studio. (Those in the area can take a class for free on the condition that they will be filmed for future class uploads to the site.) Most of the instructors teach in the Hatha or Vinyasa Flow style, although Felicia Tomasko does offer some Yin classes at this time. (Classes are filmed on a regular basis, so different styles may become available in the future.) The site also offers video meditation classes, as well as video lectures on different yoga topics, and a blog to read. Yoga Glo offers a free two-week trial period; after that, eighteen dollars a month will be charged to your credit card, allowing unlimited access to videos.

Yoga Anytime offers videos, but also what they term "shows": classes that extend over a series of videos to encompass a complete series. These range from straight-up asana sessions to classes on anatomy, pranayama, and philosophy. Ranging from one to three "seasons" at the present time, these offer an organized way to "continue" with a particular instructor. Some of the teachers are well-known, others more obscure; the site includes biographies of each person. There are active styles such as Vinyasa Flow, but also Restorative, Yin, and Iyengar. Meditation classes are also available. In addition to videos, Yoga Anytime has a forum area, a blog, and a beginner's center. Pricing is also eighteen dollars a month, with the same two-week trial period.

Pranamaya.com sells its downloads by the course, with many discounted or offered for free. Since the site specializes in celebrity yoga teachers, this is the place to go to find streamable classes from luminaries such as Paul Grilley and Sarah Powers. Purchased downloads will be stored in one's account, and so one can re-take classes if desired.

Videos on YouTube are free, and there are many yoga classes available there. However, anyone can upload a video to the site and call it a class, and so the quality of classes there may vary significantly. Because of this, beginners should strongly consider paying for videos at yoga sites, where the videos have presumably been vetted by the administrators. (This also ensures that yoga professionals are paid for their work.)

Practicing without a live teacher always involves risks, but home practice is important for those who want to become proficient at asana and reap the benefits of a consistent yoga practice or lifestyle. No matter what the site, it's always a good idea to watch the entire video through before actually "taking the class." Never do anything that seems dangerous; always modify movements or take Balasana, or Child's Pose, when the demonstrated pose isn't clear. Remember that it's called a 'yoga practice' for a reason!

Disclaimer: I am not affiliated with any of the sites discussed here. I have received no payment for this review.



Related Articles
Editor's Picks Articles
Top Ten Articles
Previous Features
Site Map





Content copyright © 2022 by Korie Beth Brown. All rights reserved.
This content was written by Korie Beth Brown. If you wish to use this content in any manner, you need written permission. Contact Korie Beth Brown for details.