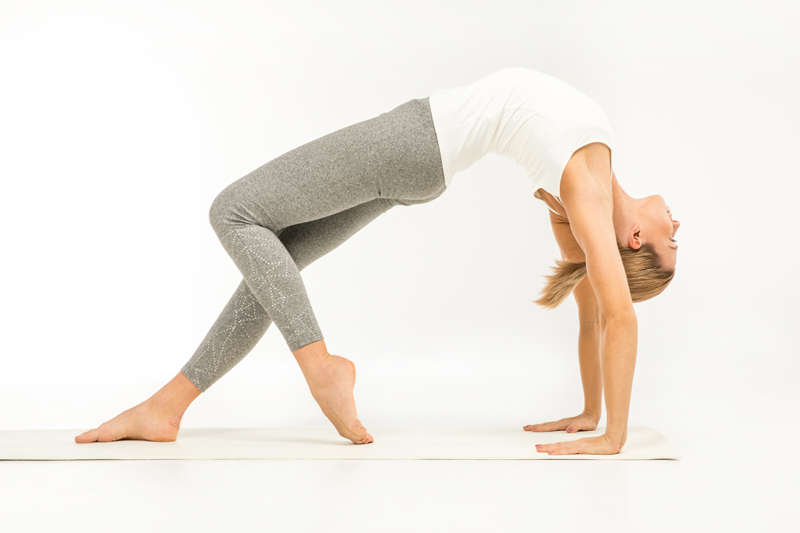 The popular notion of yoga is that of the vinyasa or "flow" style of class. This is not the only way to experience yoga; indeed, some forms require very little movement at all. A restorative yoga class is one such "effortless" experience. Light in terms of exertion, a restorative class nonetheless can be challenging; however, it's definitely worth the effort to incorporate these kinds of sequences into one's overall practice.

Most restorative classes operate under the premise of long holds in supported postures. Using blocks, blankets, bolsters, and straps (and often more than one at the same time), the practitioner enters a posture and stays there from between five to twenty minutes, focusing on complete relaxation and quieting the mind. An entire sequence may consist of just five or six asanas which are completed in as much as an hour and a half. For this reason, restorative classes are not necessarily the first choice of beginners, as they require the yogi/ni to rest comfortably with the mind. As is so often true, those most in need of a restorative sequence may find it extremely difficult to settle in; therefore, restorative yoga is often best practiced by those with some experience in meditation.

Restorative yoga has many health benefits. The focus on quiet and on slowing down is extremely constructive for those who have trouble relaxing. Conditions such as high blood pressure and depression can be helped with regular restorative practice. In addition, restorative yoga is helpful for those who habitually experience 'tight' muscles; the supported nature of the sequences allow the body to slowly stretch out without strain.

To get a taste of restorative yoga, start with a regular practice of viparita karani, otherwise known as 'Legs Up The Wall" pose. Sit perpendicular to a wall and swing the legs up so that one's rear end is touching the building, and then roll the torso down onto the floor. Turn the arms so that the palms are facing the ceiling. Then invite the body to relax in this supported inversion. Focus on the breathing; if the mind wanders, gently coax it back to the breath. If the legs start to tingle or ache, spread them into a "V" shape or bend at the knees and let the feet touch (this latter is a variation of baddha konasana, or bound angle pose.) Stay here for two minutes to start.

Judith Hanson Lasater's seminal book Relax and Renew: Restful Yoga for Stressful Times is the gold standard reference for those wanting to move deeper into a home restorative practice. There are also DVDs and on-line classes available for those who want an audiovisual guide. Many yoga studios offer restorative classes; while the price of a single studio class is often high compared to other resources, the availability of a variety of props is very helpful for the beginner or for someone who is looking to see which props to purchase first. A studio class also comes with the watchful eye of a teacher who can check alignment or suggest variations that may work better for an individual's anatomy.

Restorative yoga will seem very slow to those who crave movement, but it will also provide a different way to experience the unity of mind and body that yoga provides. As such, it's a nice way to diversity one's practice. It's also helpful during those times when regular movement is just too much. Try it, and see what it can do for stress relief and more.

Disclaimer: I purchased my copy of Relax and Renew with my own funds, and have received no compensation for this recommendation.



Related Articles
Editor's Picks Articles
Top Ten Articles
Previous Features
Site Map





Content copyright © 2022 by Korie Beth Brown. All rights reserved.
This content was written by Korie Beth Brown. If you wish to use this content in any manner, you need written permission. Contact Korie Beth Brown for details.