Yoga Clothing From Athleta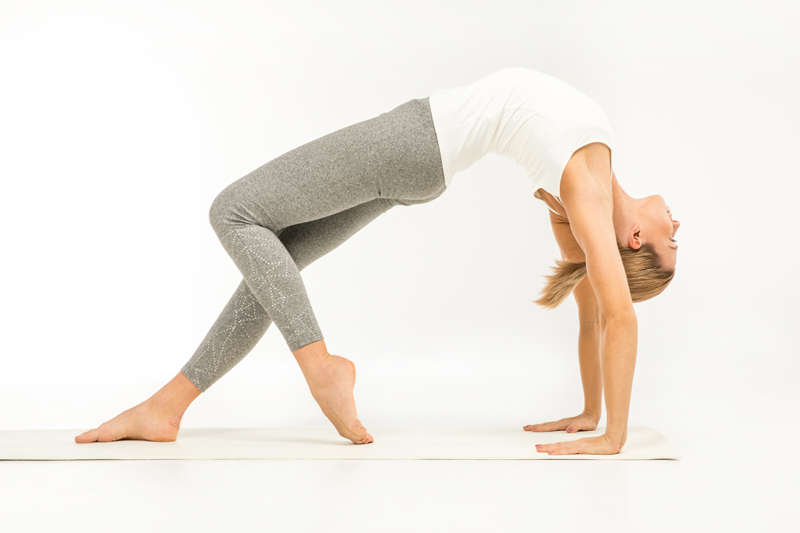 Athleta is a clothing company focused on athletic and leisure wear, specifically for females. Because of this, it isn't surprising that Athleta offers clothing specifically for yoginis. Given the current stereotype of yoga demographics, it also isn't surprising that Athleta's yoga clothing is on the pricey side compared to what can be found at Target, Macy's, and the like. The question that each yogini must ask is this: are Athleta products worth the added expense?

If one is on a strict budget, that question might be unimportant, as Athleta clothing may simply be more expensive than one can afford. The signature yoga tight, called the Chaturanga after the yoga asana starts at sixty-four dollars for a capri pant; full length Chaturanga tights start at seventy-four dollars. Tee shirts are priced from fifty dollars, while cover-ups are eighty and up. One is not a better yogini because one wears expensive yoga clothing; those who aren't interested in "yoga fashion" can find better deals elsewhere.

It is true, however, that the clothing available at Athleta is of good quality. The company has a wide variety of options within for shirts, tights, and cover-ups. The Chaturanga tight, for example, offers both high-rise and mid-rise waists. Between the Chaturanga and the other styles of yoga/dance tights, one can find shorts, capris, 7/8, and full length tights. This is a boon for women of different heights who can either avoid hemming costs or be able to wear tights that are long enough to not look ridiculous. Items for the upper body are similarly varied; cover-ups and wraps come in sweatshirt, cardigan, and tunic styles, while bras are offered in bralette form, small/medium/large, and cup sizes. This variety means that women who don't fit the stick-thin stereotype will be able to find clothing that fits.

The Athleta catalogue points out that certain styles are eco-friendly, an important consideration for many yoginis. The Chaturanga pant, a polyester item, is made from post-consumer waste, and the item is known for its breathability, an asset that can make a big difference in one's comfort level during a workout. Those who simply dislike polyester are also in luck, as Athleta offers workout clothing made from organic cotton (at similar prices to other options).

Style is one area where Athleta has the yogini completely covered (pardon the pun.) The clothing is obviously well made and intended to be both flattering and en vogue. Colors are well-chosen, and the patterns found on print pieces are pretty. Even basic black pieces have interesting details, whether they be cut-outs, latticed legs, split seams, or simply proportionately pleasing when worn with other pieces. Even the bra pieces sport details which allow them to be visible while working out; those who prefer to do yoga in a bra top and tights will find many pieces here to wear proudly.

Athleta's yoga clothing is expensive; there is no way around that fact. However, if one is willing to pay top dollar for workout duds (or if one can finagle gift cards for birthdays or the holidays), one will find great selection and some very pretty pieces. Those interested can find Athleta clothing both on-line and in eponymous stores across the United States.

Disclaimer: I am not affiliated with Athleta or with any store in the Gap conglomerate. I have paid for my Athleta clothing with my own funds.



Related Articles
Editor's Picks Articles
Top Ten Articles
Previous Features
Site Map





Content copyright © 2022 by Korie Beth Brown. All rights reserved.
This content was written by Korie Beth Brown. If you wish to use this content in any manner, you need written permission. Contact Korie Beth Brown for details.