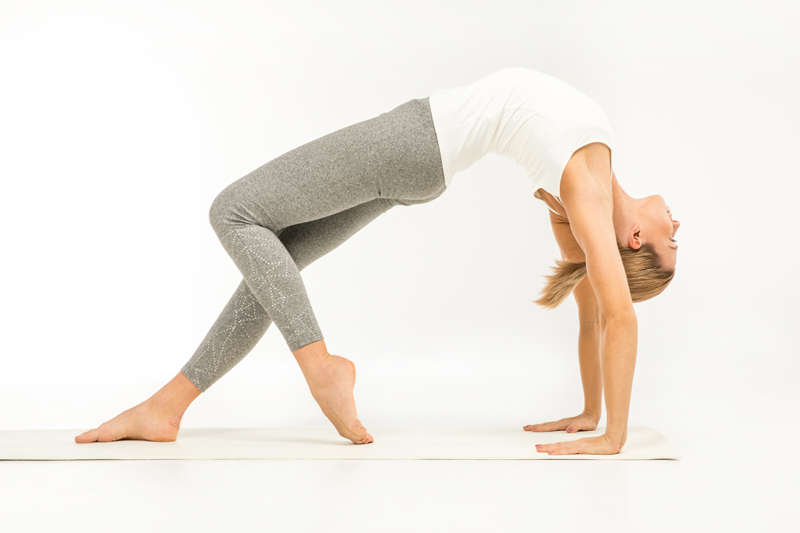 At its core, yoga is a healing modality that seeks to find union between one's own life and the rest of the world. Asana is important, but it cannot heal one's life in absentia. Pursuing the yogic path means working with all eight of Patanjali's limbs: asana yes, but also behavior (the yamas and niyamas), breathing techniques or pranayama, and meditation (pratyahara, or withdrawal of the senses; dharana, or concentration; and dhyana, or contemplation), all leading to Samadhi, or the bliss that comes from self-knowledge and connection with the rest of creation.

As a yogi/ni, therefore, one's conduct matters. The first yama, or restraint is ahimsa, or nonviolence. In pursuing a life that, to paraphrase the Hippocratic oath, first does no harm, one learns to look at every action and every word. The second yama follows apace; it is satya, or truthfulness. In working with this concept, one learns the value of a verbal filter and when to use it.

In daily life, there are many kinds of truths, but not all of them fit the definition of satya. It's important to keep in mind that truth is often a relative concept, and that one's personal truth may be different from someone else's. Value judgments are not considered "truths" in this viewpoint. In fact, they are often a badly-phrased attempt at getting one's needs or desires and can be harmful to relationships if not tempered with caution. The practice of satya may therefore be understood as judicious speaking, of choosing words carefully so that they don't mislead but also don't inflict violence.

Sometimes, there are difficult truths to be shared that will cause pain. How then to speak with satya? The key is to approach the situation with tact, wisdom, and kindness. This obviously is a very difficult task, requiring practice. Perhaps a rehearsal of sorts is needed, or prayer before speaking. Perhaps the best thing to do is to waiting before having the conversation. Perhaps the response will not be comfortable, and one goal is to stay in the moment without being reactive. All of these are learned skills, and no one will handle every situation perfectly. The key is to become more and more aware of the power of one's words and the different ways in which information and feelings can be shared. In every case, the essential question is this: what is the most appropriate way in which to speak?

Like any spiritual precept, satya requires practice and perseverance. One place to start is during asana practice. When moving in and out of postures, listen to the inner voice. Is it kind? Is there objective truth, or is there criticism, comparison, and judgment? How can this voice be challenged or tempered so that one speaks to oneself in a way that demonstrates satya? It's impossible to be truly kind and accepting to others until one learns to be kind and accepting of oneself. What yogi/nis do on the mat is a reflection of how they approach the world. What can be learned from monitoring one's self-talk, and perhaps changing it to reflect a commitment to nonviolence and truth-telling? The practice of satya is one way in which the yogi/ni learns to heal, and to spread this healing voice outward.

You Should Also Read:
Introduction to the Yamas
Yoga and Nonviolence


Related Articles
Editor's Picks Articles
Top Ten Articles
Previous Features
Site Map





Content copyright © 2022 by Korie Beth Brown. All rights reserved.
This content was written by Korie Beth Brown. If you wish to use this content in any manner, you need written permission. Contact Korie Beth Brown for details.