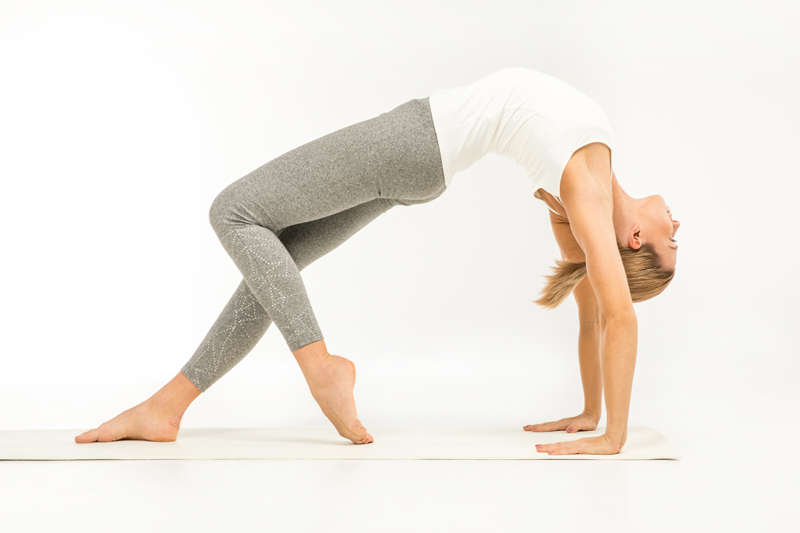 Yoga is important, but it doesn't have to be mind-numbingly serious. In fact, too much emphasis on perfection – whether it be alignment, time spent in meditation, or fail-free adherence to the eight limbs of the yogic philosophy – can add rather than reduce our level of stress. Fortunately, yoga offers techniques that help us remember to have fun with our practice. Lion's Breath, or Simhasana Pranayama, is one breathing exercise that seems silly – and that's part of the point!

To practice Lion's Breath, one can sit in any position, although Virasana, or Hero's Pose, is the most commonly used. Bring your hands to your lap, facing either up (if you're looking to connect with the universe) or down (if you're looking for grounding.) Inhale. Open your mouth as wide as possible and exhale forcefully, making a 'ha!' sound. Try this again, but this time stick your tongue out as far as you can while you open your mouth and make sound. In fact, you're going to repeat these facial motions several times, and you're going to spread your fingers wide apart as you do so. Depending on the teacher, you may also be encouraged to be make as loud a roar as possible.

Do you feel ridiculous? Why is that a bad thing? How often do you censor your sounds and movements for fear of attracting attention? And is it possible that you're investing your yoga practice with too many expectations of perfection? Yoga, like all of life can be exquisite, certainly, but it can also be lively and playful. The ability to loosen up and have fun with the faces in Lion's Breath can help you to take risks in other parts of your practice. How can you learn Bakasana, or Crow Pose, without falling? And how can you consider allowing yourself to look foolish when you fall if you can't risk sticking your tongue out during pranayama practice?

Lion's Breath relieves stress due to its playful nature. It also helps to tone the muscles of the throat, and as such works on improving the balance of the throat chakra. Because of the focus on the exhale, it is a great exercise for those with asthma or other respiratory issues. In addition, it teaches that we have the right to be heard and noticed, and we are worthy of play. It can be used at the beginning or end of either asana practice or meditation, and by beginners and seasoned yogi/nis alike.

Do you have the heart of a lion? Are you willing to roar?



Related Articles
Editor's Picks Articles
Top Ten Articles
Previous Features
Site Map





Content copyright © 2022 by Korie Beth Brown. All rights reserved.
This content was written by Korie Beth Brown. If you wish to use this content in any manner, you need written permission. Contact Korie Beth Brown for details.