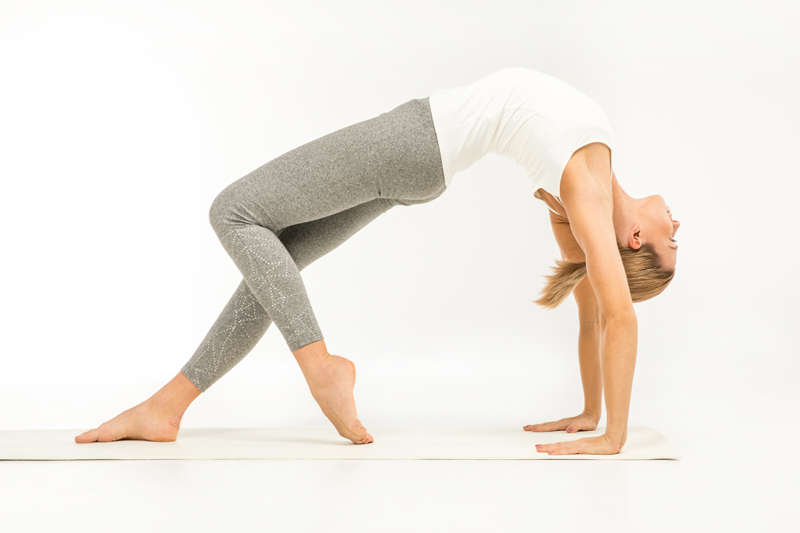 Have you ever glanced at the poster of asanas that's probably and conspicuously posted at your local yoga studio? Have you ever wondered about the person demonstrating the poses? If so, you've thought about Sri Dharma Mittra, one of the most prominent yoga teachers of the twentieth century. He's either taught, demonstrated, or possibly originated every shape that you make in your practice, and has influenced almost every yoga teacher that's influenced the teachers that currently teach you. As such, he's part of your yoga lineage and speaks through you every time you take your place on your mat.

Mittra, who no longer uses his birth name, was born into a large, economically disadvantaged family in a tiny hamlet in Brazil. He grew up studying athletics and martial arts, finding his way into esoteric wisdom in his teen years. In 1964, after serving in the Brazilian Air Force, he came to the United States to study with his Guru, Swami Kailashananda. Mittra's subsequent decade of practicing the Ashtanga style of Hatha Yoga and living as a Karma Yoga adept thus prepared him for the surge of interest that hit the Western world when the Beatles discovered Hinduism. Notwithstanding, Mittra continued on his own path until told to begin teaching Hatha Yoga in 1967. In 1975, he created his own studio in New York City. Fifty years later, he continues to direct the Dharma Yoga Center and to teach, working with such publications as Yoga Journal and offering workshops and trainings to advanced practitioners at yoga conferences and festivals worldwide.

In 1975, Mittra took photographs of himself demonstrating nine hundred and eight different asanas. He had these photos printed as 8x10s, cut each one out by hand, and placed all of them on paper to create the artwork made him famous in the yoga community. Some of these were classical poses, while others were adaptations and creations that he claimed were given to him by his Higher Power. Whatever their origin, these poses now serve as inspiration for many decades of practitioners.

In 2003, Mittra followed up the poster with a book entitled Asanas: 608 Yoga Poses.. Beginning with introductory remarks and instructions for conducting a yoga practice, the hefty tome then organizes postures by shape and sequence, beginning with Surya Namaskar and Virasana, continuing through standing, inverted, supine, supine, arm balance, twisting, seated, and resting poses. Each is demonstrated with a photograph of Mittra practicing.

In his seventies, Sri Mittra is currently exploring the practice of yoga nidra and sharing his knowledge with those interested in this form of 'yogic sleep.' Also, he hopes to re-invigorate the community by re-focusing on the ethical teachings of yoga in addition to the postures. In March of 2017, he was profiled by Yoga Journal as part of their 'Master Teacher' series in an article well worth finding. There's no signs of retiring for this teacher, who will surely continue to infuse Western yoga with vitality and spirit.



Related Articles
Editor's Picks Articles
Top Ten Articles
Previous Features
Site Map





Content copyright © 2022 by Korie Beth Brown. All rights reserved.
This content was written by Korie Beth Brown. If you wish to use this content in any manner, you need written permission. Contact Korie Beth Brown for details.