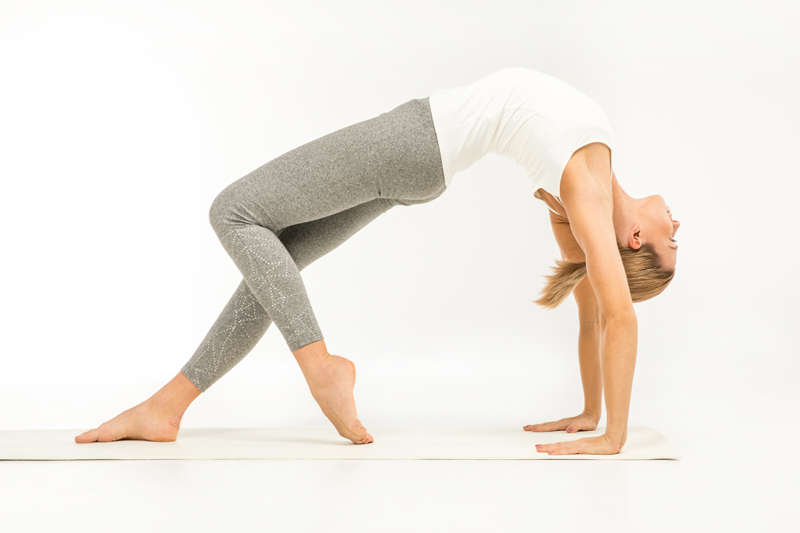 You're ready to start your yoga practice. You've found a studio that feels right, clothing that will work, and the willingness to show up and practice. It's time to choose a class and get started. Schedule in hand, you ponder. What is the difference between 'beginner' and 'gentle'? Would a newcomer survive in a 'vinyasa flow' class? When will you be ready for the 'mixed levels' classes?

It's important to understand that even the mildest forms of yoga can be challenging at the beginning of one's practice, and indeed whenever the vicissitudes of life generate the need for gentle self-care. Don't be put off by the 'beginner' label – at most studios, this generally means that there will be more specific instruction in each individual pose. At the same time, however, a 'mixed level' class isn't necessarily conducted in complete silence. The teacher is there to guide you into and out of poses and vinyasas; if you let him or her know up front that you are new, he or she will likely put more effort into giving you the extra guidance you need. A good instructor has been trained to focus on the people in the class rather than the range of poses, and will modify the class based on the needs of those in the room.

If your studio offers a 'Yoga 101' workshop or the like, by all means make every effort to attend. This type of setting will break down individual poses slowly, and will give you basic knowledge into the do's and don'ts of a yoga practice. It will likely move more slowly than even a 'beginner' class, and will provide an easier forum for asking questions. An introductory workshop is money well spent, and will make it more likely that you'll still be practicing six months later.

Once you have the basics down, you're going to want to focus on how athletic a class you desire. Anything labeled vinyasa will include movement between the poses that can give your practice some aerobic boost; at the same time, however, it's possible to take a class that moves very slowly but focuses on intensely stretching and strengthening poses. A class labeled 'gentle' is going to move more slowly without pushing overly hard, and is a great choice for someone working with movement issues, living with a chronic ailment, or recovering from an injury. Conversely, a 'Level 2' or 'Level 3' class will be filled with long-time practitioners looking for a challenge, and will probably not be suitable for a beginner.

Once you know the basic postures well enough to find the shapes, you'll probably want to check out a class labeled 'mixed levels.' This kind of a class will be filled with a variety of people, and will offer a range of options. You'll probably be given options for rest and/or different levels of practice; for example, in a vinyasa class, you'll be able to modify the movements between poses or skip them entirely if you need extra rest. You'll see others who inspire you to try poses that seem intimidating, but you'll also be in a position to work at a level that's suitable for you.

If you have any doubts about your ability to complete a class, be sure to ask; you can email the studio before you show up or simply let the instructor know that you're new. If you make your needs known, you'll get guidance that will allow you to find a class that will work for you over an extended period of time. If you then feel like you'd like a challenge, ask again, or simply show up – but if you choose the latter option, be prepared to go into Child's Pose or Down Dog if something's over your head. And remember: being able to complete an 'advanced' class doesn't necessarily mean it's the right match for today's needs. Listen to your body and soul: don't be either afraid or compelled to move up a level until it feel right to you.



Related Articles
Editor's Picks Articles
Top Ten Articles
Previous Features
Site Map





Content copyright © 2022 by Korie Beth Brown. All rights reserved.
This content was written by Korie Beth Brown. If you wish to use this content in any manner, you need written permission. Contact Korie Beth Brown for details.