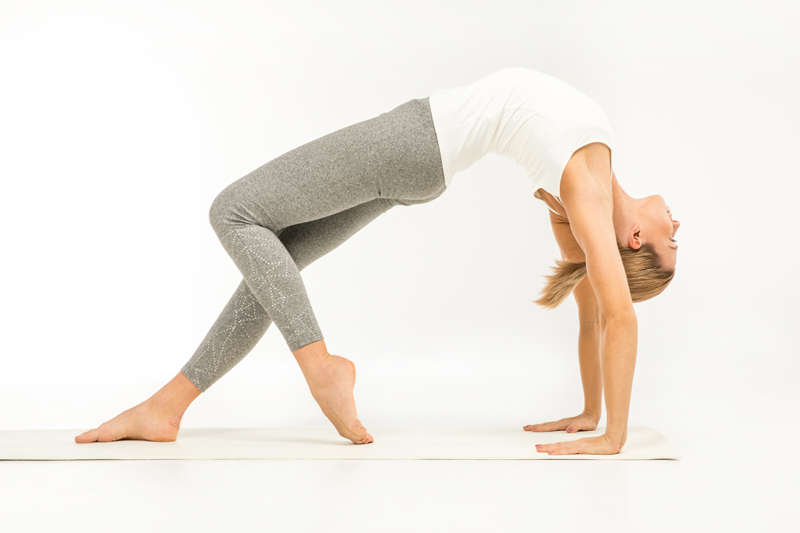 Many of us feel like we're forced into the position of yoga 'renegade' due to factors beyond our control. No matter what separates a person from the omniscient ideal of the 'perfect yogi', not fitting in hurts – and sometimes, enough to make studio practice unfeasible. Editor Melanie Klein understands the issue. In her newest anthology, Yoga Rising: 30 Empowering Stories from Yoga Renegades for Every Body, she offers a different look at what it means to be a yoga practitioner or teacher. Calling storytelling 'a revolutionary act of love,' she has filled this tome with the tales of those who aren't wealthy, female, heterosexual, super-bendy, skinny, young, or white. In doing so, she's bringing voices of hope and reassurance to those who most need it as they prepare to begin or continue their yoga journey.

Some 'famous yogis' are profiled in this book, and their stories remind us that even the 'superstars' struggle with acceptance. Writer and teacher Elena Brower discusses her years fighting addiction; Jivana Heyman, the founder of Accessible Yoga and co-owner of the Santa Barbara Yoga Center, recounts his struggle to come out of the closet and live as a gay man. Jessamyn Stanley writes about her struggles with her 'big, Black body,' and Cyndi Lee learns to accept her aging physique. Finally, Dr. Judith Lasater calls on all of us to fight back against those aspects of modern culture that lead us to hate our bodies. These five accounts alone are reason to search out this book.

The twenty-five tales from little-known practitioners will likely be the ones that resonate for specific individuals. Lakshmi Nair's "Whose Yoga Is It Anyway?: An Indian-American's Adventures in Yogaland" discusses issues of cultural appropriation as they apply to studio yoga culture. Jacoby Ballard's "Learning to Love the Whole" explores the practice of yoga from the standpoint of someone who identifies as genderqueer; while the academic jargon can be off-putting, the points made are important enough to warrant a second or third reading. Suzanne Newfield's "Yoga and the Pre-Baby Body" raises important questions about self-image before and after pregnancy. There are many other accounts here that speak of what often remains unspoken and what often keeps us from feeling comfortable in our own skin.

Each section of the anthology is followed by questions for reflection, some of which are indeed difficult to think about. That is, however, the point of this work – it's meant as a call to action and a manifesto for those who don't fit the prevailing stereotypes and still dare to show up on the mat. If yoga is more than a trendy form of exercise, than learning from the experiences of all yogis is surely vital. With such a wide selection of profiles, Klein brings home the point that there is no 'perfect yogi/ni', and that those considered 'renegade' are in actuality helping to bring the practice back to its true home.

Klein, Melanie. Yoga Rising: 30 Empowering Stories from Yoga Renegades for Every Body." Llewellyn Publications, Woodbury, Minnesota, 2018. ISBN: 978-073875-082-8



Related Articles
Editor's Picks Articles
Top Ten Articles
Previous Features
Site Map





Content copyright © 2023 by Korie Beth Brown. All rights reserved.
This content was written by Korie Beth Brown. If you wish to use this content in any manner, you need written permission. Contact Korie Beth Brown for details.