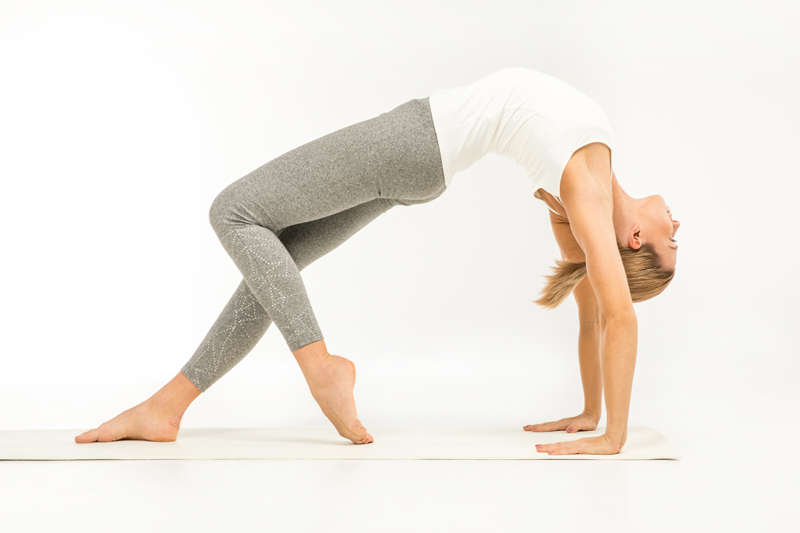 Meditation is having a moment these days, no doubt about it. With all the talk of meditation's benefits, it seems that everyone is looking for the perfect way to go about meditating. But what if you're a person who can't seem to sit still in one place? Then don't! Try walking meditation as either a primary practice or as a complement to other forms. It's simple, can be done almost anywhere, and gives similar benefits.

Theravada Buddhist walking meditation offers perhaps the most elaborate system of coordinating the body's movements with the breath and mind, breaking down each individual step into a number of parts and focusing the mind on the sensations in the feet. Zen kinhin is also very structured, with the body taking on a specific posture and the movement going in a circle. The amazing Thich Nhat Hahn, teaches the practice with specific mental phrasing aligning with the movement and an emphasis on being present. Another justly famous meditation teacher, Jack Kornfield, puts the attention on recognizing what's happening in the here and now as one walks, noting experiences and then letting them pass away. There are many resources available on the internet for exploring any of these traditions, and a Google search will no doubt undercover much written content. The important thing is to do more than simply read – once a practice is chosen, get out there and move!

It is entirely possible to learn and benefit from walking meditation without adhering to any specific tradition. To do so, find a place to walk, whether inside or outside. You may want to mark off a length of space, or you may want to wander. In any case, decide on a time frame for the practice and how you will begin and end – having rituals for each helps the mind to realize that walking meditation is different from everyday movement. Once you've done this, open the meditation and then begin to walk, slowly and mindfully. Keep your attention on what you are doing, on the interplay of your body and its movement, and on what's happening in your immediate focus.

When your mind begins to wander, gently bring it back to walking, realizing that this is what the mind does. Your job is to simply notice the mind's walk in the same way as you focus on that of the body. If you feel impelled to stop and just stand, or if you suddenly crave a time of seated work, feel free to follow your instinct; however, if you find yourself continually craving this sort of change, recognize if as a distraction from meditation itself. Try staying with the practice that you started, and give yourself permission explore the reasons why you need the stimulation of constant change.

As is true with any kind of meditation, all sorts of emotions, thoughts, and desires will surface as continue to practice. Some of them will feel positive, and some may feel negative – this too is normal. If you find yourself overwhelmed by difficult feelings, this may suggest the need for therapy or other healing work; take the initiative and stop if you need to.

There's a reason that meditation time is referred to as a 'practice' – you're training the mind to concentrate and focus. As such, it's better to meditate more often for shorter periods of time than to force yourself into an extended period of time every so often. As you continue your meditative journey, you may find yourself incorporating more walking, more sitting or standing, or some combination of the three.



Related Articles
Editor's Picks Articles
Top Ten Articles
Previous Features
Site Map





Content copyright © 2022 by Korie Beth Brown. All rights reserved.
This content was written by Korie Beth Brown. If you wish to use this content in any manner, you need written permission. Contact Korie Beth Brown for details.