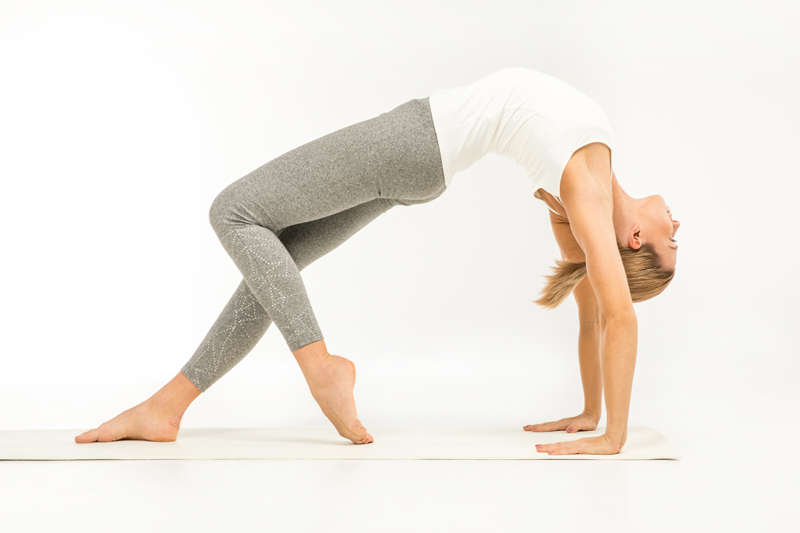 Thoreau and Emerson loved this poem. So did T.S. Eliot, a century later. In many teacher trainings, study of the Bhagavad Gita is included in the curriculum alongside discussions of anatomy. The influential Yoga Journalmagazine goes so far as to call it the 'first book of yoga.' Yogis and yoginis, whether casual exercisers or lifestyle aficionados, read it at your risk: this is indeed a work that changes lives.

The Gita is thought to have been written in the second century after the birth of Jesus, as a part of the longer epic Mahabharata, a seminal text in the Hindu canon. At a mythological level, this epic takes place the night before a decisive battle. Prince Arjuna, one of five Pandava princes, has long been exiled from his homeland and has taken up arms to rectify the situation. He is a trained warrior, skilled and merciless in the martial arts. However, on the eve of combat, he hesitates: this is a fight between relatives, a war that will almost certainly cause great pain and suffering throughout the family. As a devoted worshipper of his Higher Power, how can he move forward without knowing the extent of the consequences? How can he remain a moral being when his actions will only cause pain?

Like Hamlet, Arjuna is caught between action and inaction; however, the latter chooses to converse about the issues with the driver of his chariot, who is eventually revealed to be none other than Krishna, an incarnation of Vishnu, one of the three facets of God in the Hindu tradition. Krishna's council is indeed electrifying: he gives Arjuna a vision of his true nature, beautiful and terrifying. In addition, he counsels Arjuna that action is an inescapable part of being human. All choices will lead to consequences both positive and negative; however, one who is skilled in living will be able to work with both the good and the bad as part of one's path to enlightenment. At the end, one uses one's gifts as gifts in themselves; it's not so much about ambition and recognition as it is about experience and joy.

Yogis and yoginis who take the time to read the Gita will learn about the four main paths of classical yoga: jnana, or study; bhakti, or devotion; karma, or selfless service; and raja, or meditation. In practicing asana, we involve ourselves with each of these to greater or lesser extent, and the conversation between Arjuna and Krishna reminds us to proceed with an emphasis on the activity rather than the outcome. Not all of us are willing to move to a cave in the mountains; the Gita reassures us that we who aren't called to monkhood can indeed live a mindful life.

There are many current translations of the poem available to the present-day reader, as well as quite a few analyses and commentaries. Four versions are listed here, two that are specific translations of the epic and two others that combine the ancient story with modern tales and explanations. Any of these will impart wisdom of the Bhagavad Gita; eventually, you may find yourself called to read each of them, and others as well.

Disclaimer: I am not affiliated with any of these writers. I have purchased my copies of these books with my own funds.

Cope, Stephen. The Great Work of Your Life: A Guide for the Journey to Your True Calling. Bantam, 2015. ISBN: 978-0553386073

Dass, Ram. Paths to God: Living the Bhagavad-Gita. Harmony Publishing, 2005. ISBN: 978-1400054039

Eswaran, Eknath. The Bhagavad-Gita, Second Edition.Nilgiri Press, 2007. ISBN: 978-1586380199

Mitchell, Stephen, Bhagavad-Gita: A New Translation. Harmony Publishing, 2002. ISBN: 978-0609810347



Related Articles
Editor's Picks Articles
Top Ten Articles
Previous Features
Site Map





Content copyright © 2022 by Korie Beth Brown. All rights reserved.
This content was written by Korie Beth Brown. If you wish to use this content in any manner, you need written permission. Contact Korie Beth Brown for details.