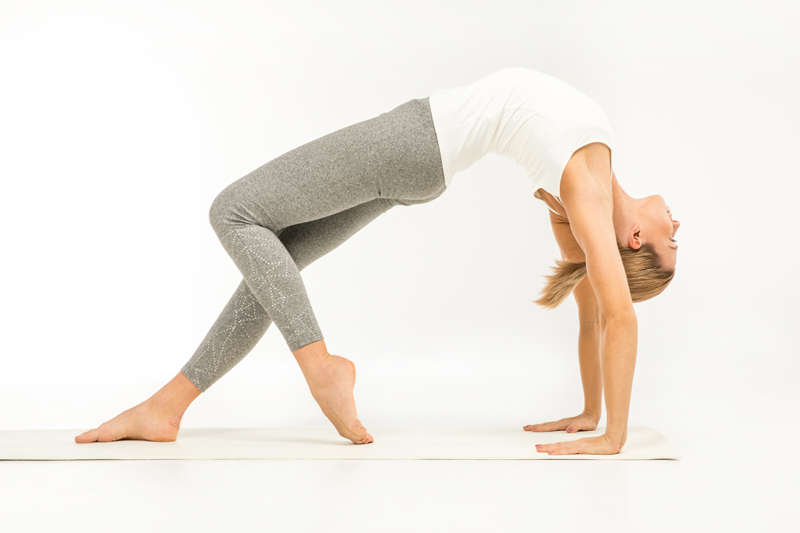 No matter the style, every yogi/ni owes a debt of gratitude to Bellur Krishnamachar Sundararaja Iyengar, known to the world by his initials. Part a cadre of twentieth century teachers including Swami Sivananda, Yogi Bhajan, and K. Pattabhi Jois, B.K.S. Iyengar was influential in bringing yoga to the Western world. Crediting yoga for his health and well-being, Iyengar began teaching in 1937 in Pune, India, but became known internationally after working with violinist Yehudi Menuhin in the 1950's. At an age where many people retire, he gained recognition for his continued strength and vitality, which he credited to his practice. His first book, Light on Yoga, was published in 1966, followed by Light on Pranayama, Light on the Yoga Sutras of Patanjali, and a score of other tomes. Living to the ripe old age of 96, he continued to practice asana his entire life, purportedly for three hours a day well into his eighties. Today, the Iyengar style is practiced world-wide; it has birthed other schools of yoga that continue to draw from the man's teachings.

In a world where people move as fast as possible, Iyengar values meticulousness over drive. Compared to vinyasa classes, Iyengar yoga can seem to move at a glacial pace; some ninety minute classes focus on under ten poses, with time taken to teach each movement. Students then enter, work on alignment, and hold in the shape before deliberately exiting. Beginning classes generally focus on the standing poses and on preparatory poses for Salamba Sarvangasana, or Shoulder Stand, which is considered essential because of its many therapeutic effects. In a more advanced class, Shoulder Stand, more advanced asanas, and pranayama techniques are explicitly taught as well. At the end of the period, students take Savasana as they do in other styles.

An Iyengar class is not exactly a workout and not exactly a meditation; it's a combination of both, organized to pay tribute to each of the classical eight limbs of yoga. Students use asana and pranayama as a method of practicing dharana and dhyana, or concentration and meditation as well as for their intrinsic value, and are strongly encouraged to develop a home practice as soon as possible.

Similar to its practice, Iyengar Teacher Training is intensely rigorous and lasts for far longer than that of other styles; a minimum of three years' study is required. A would-be teacher needs two recommendations, coursework, and at least ninety hours working with a mentor teacher, and this background merely confers the status of "Introductory I and II." As such, the road to becoming an Iyengar teacher often lasts for the candidate's entire life; like everything about Iyengar yoga, the details of the journey are as important as the end result.

Iyengar yoga can be a tough sell to the "yoga bootie ballet" crowd and to anyone looking for instantaneous results. It's a nuanced system of self-improvement and healing, focusing not on what feels good today but on what will build a better tomorrow. Those who would walk this path must take a breath, harness impatience and desire, and emphasize the details of everyday practice, in every class. While this may not be everyone's cup of tea over the long haul, an Iyengar class is a great way to slow down, review, and see where one's personal practice needs re-evaluation. B.K.S. Iyengar passed out of this world in 2014, but his influence continues on.

You Should Also Read:
Kundalini Yoga


Related Articles
Editor's Picks Articles
Top Ten Articles
Previous Features
Site Map





Content copyright © 2022 by Korie Beth Brown. All rights reserved.
This content was written by Korie Beth Brown. If you wish to use this content in any manner, you need written permission. Contact Korie Beth Brown for details.