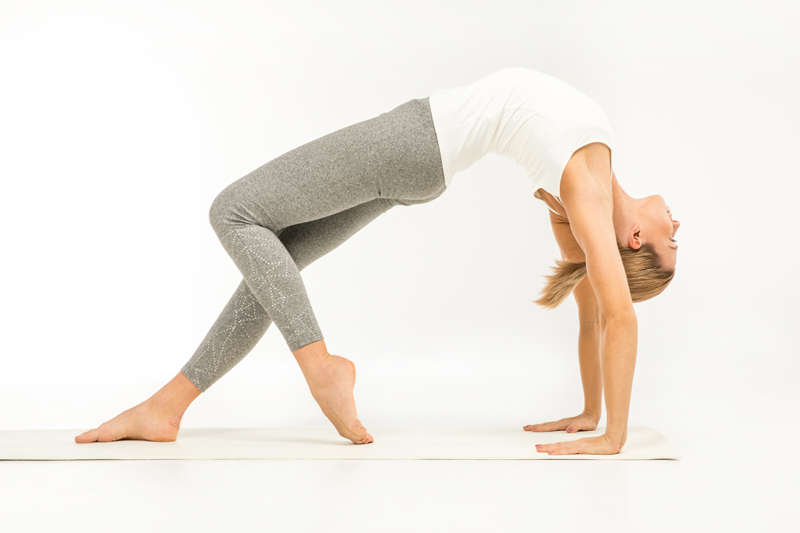 Many yoga teachers use the phrase "set your intention" at the beginning of a class. This usually is a reminder that yoga practice is meant to be deliberate and purposeful, and that practice has mental as well as physical benefits. In fact, the word 'yoga' means 'union' in Sanskrit, and, among other benefits, asana practice is meant to connect body and mind. It is always a good idea to take a few moments to center oneself and to disengage from the outside world before beginning one's practice, but the act of setting an intention can turn this act of detachment into so much more.

Life requires the individual to take on many roles: child, parent, worker bee, friend, and client. Even in the yoga world, one thinks of individuals as teacher, student, kirtan participant, that person on the next mat who twists so much better…. But who are we when separated from these roles, from our emotional and mental dramas? Beyond all of one's personas, there is simply the body and the breath. Setting an intention at the beginning of asana requires the yogi/ni to recognize this fact, to move beyond 'doing' and remember that one is a 'being' before anything else.

There are many ways to take this time to connect before beginning asana practice. One can reflect on the day and offer gratitude for what has gone right as well as forgiveness and healing for what has not. If one believes in a higher power, this can also be a moment of prayer, of asking for guidance or simply being present in the face of the Divine. Even without specific religious beliefs, this is a time for recognizing the linkage between ourselves, those who who are currently with us, those who went before, and those who will come after. The blessing of 'namaste', usually given at the end of a class, implies the recognition of divinity in each part of the universe, including what we perceive as 'us' and 'other.'

Beyond the realization of interconnectedness, setting an intention allows the practitioner to focus asana practice wherever one desires. Is there a specific quality one wishes to cultivate, such as acceptance, joy, or strength? There is a very trendy saying that goes 'how one does one thing is how one does everything,' and one's asana practice is certainly a reflection of the rest of one's life. Using asana to focus on appreciation of one's physical body or one's ability to find joy in the quotidian aspects of life will certainly improve one's experience off the mat. It's even possible to focus one's practice as a physical prayer for someone or something, creating the energy one wishes to find in a particular situation.

Patanjali's most oft-quoted sutra is "sthira-sukham-asanam , which is generally translated to mean 'steady and contented positioning.' Yoga is more than physical movement, and taking the time to set an intention before beginning asana practice gives credence to that fact. What separates yoga from exercise is this acknowledgement of union, this reminder that one's action matter beyond this moment but that this moment also matters in and of itself. Setting an intention is a reminder of this paradox, a recognition that the breath and the body are part of the energy of the universe, and that asana is but one of the eight limbs of yoga.



Related Articles
Editor's Picks Articles
Top Ten Articles
Previous Features
Site Map





Content copyright © 2022 by Korie Beth Brown. All rights reserved.
This content was written by Korie Beth Brown. If you wish to use this content in any manner, you need written permission. Contact Korie Beth Brown for details.