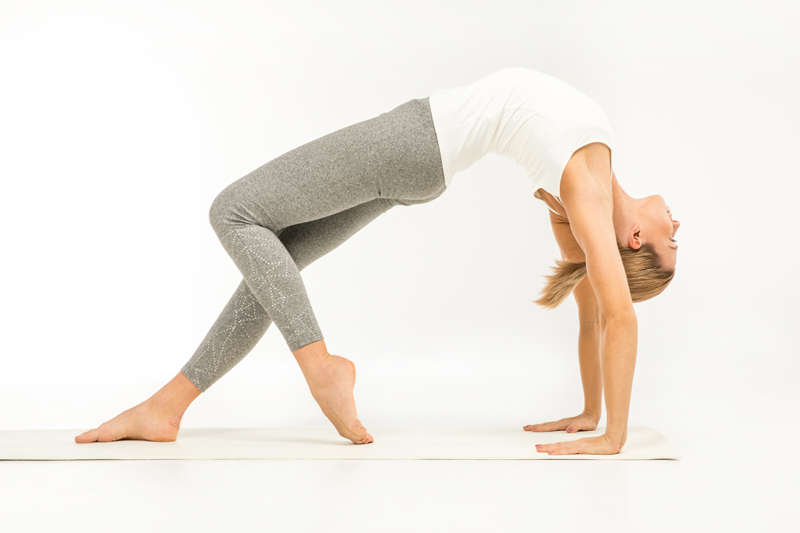 As is true for the Sanskrit gods and goddesses studied by many yogis and yoginis, the prevalence of celebrity yoga teachers constitutes a pantheon. There are of course many kindly, harmonious teachers, those who reflect Lakshmi in their popularity, good fortune, and abundance. It is rarer to find a yoga teacher willing to take on the role of Durga or Kali, of fierce protectress and guardian of guidance through inner obstacles and challenges. One noteable example of this archetype is Ana Forrest, the creator of Forrest Yoga and the author of Fierce Medicine. This book is a must-read for all who have, whether by choice or by circumstance, taken the road less traveled.

Ana Forrest was not raised in comfortable circumstances. Abused as a child, she suffered through addiction and bulimia before finding her way as a shaman and yogini. She has worked through physical pain and emotional trauma, and has managed to do so without taking on the orthodox line of belief. A free thinker, she has looked at the various beliefs and traditions of yoga carefully, respecting some of them but boldly questioning others (for one, she is a proud carnivore, insisting that a vegetarian diet is harmful to her health and thus not in line with the practice of ahimsa or nonviolence.) In developing her style of yoga, she has combined various yogic practices with ideas from Native American tradition. This mix challenges complacent thinking and forces the reader to sift through what s/he has learned and what s/he believes. Reading Fierce Medicine is not easy, but, taken slowly, it is a valuable compendium of practices that will break down what no longer serves in order to build up that which will persevere.

The book is organized as both a memoir and as a textbook. With each personal story, the author looks for the teachings to be found in the events, which are examined from both a yogic and Native American perspective. The connection between emotional states and physical well-being (or lack thereof) is made apparent, and the reader is asked to constantly review the underlying, discomfiting beliefs that contribute to physical malaise. Following this, she gives physical practices for knowledge and for healing. Poses are identified with their English names rather than with the Sanskrit equivalent. Each chapter builds on the previous one, linking her own life experience with the wisdom of the Native American push towards harmony and the yogic movement towards union with the divine – to Ms. Forrest, the two are one and the same.

Traditional yoginis may have trouble with Ms. Forrest's 'in-your-face' attitude, and her insistence on naming what many believe should remain hidden will bother others. It is clear that the author is unconcerned with how one views her, and that she finds power in the wild acceptance of the unacceptable. Like Hanuman, the shapeshifting Hindu monkey god, or like Coyote, the Native American archetype of 'crazy wisdom', Ms. Forrest's life and ideas embody the paradoxes of life. Reading this work is both a wild ride and a call to question ideas that have become comfortable yet stagnant.
Disclaimer: I purchased this book with my own funds, and have received no compensation for this review.

Forrest, Ana T. Fierce Medicine. . Harper Collins, New York, 2011. ISBN 978-0-06-186425-4.



Related Articles
Editor's Picks Articles
Top Ten Articles
Previous Features
Site Map





Content copyright © 2022 by Korie Beth Brown. All rights reserved.
This content was written by Korie Beth Brown. If you wish to use this content in any manner, you need written permission. Contact Korie Beth Brown for details.