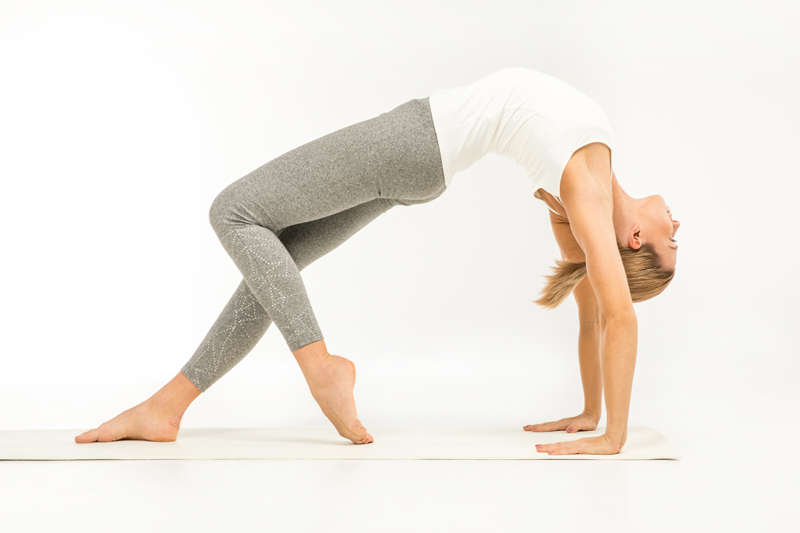 Those who kayak and/or canoe love to spend time on the water, and for good reason. Paddle sports allow one to exercise in a gentle fashion, commune with nature, and spend time in the elements. Yoga can help paddlers to improve their performance and experience less stiffness and soreness after a paddling workout.

Many people assume that paddling focuses on the arms and shoulders, but this is only partially true. When one sits in a kayak, the posture can cause stress on the lower back, the buttocks, and the hamstrings, particularly if one goes out for a long period of time or a steady paddle. In addition, the strength that pulls the paddle actually comes from the core and lower trunk. Because of this, twist poses and forward bends are excellent additions to any strength workout; these can be incorporated at the end of weightlifting or, preferably, done on a daily basis to keep the body in "stretchy" form.

Two specific poses that will help increase and maintain core strength are the many variations of plank. In particular, Vasisthasana, or Side Plank, is an excellent way to focus on all of the core muscles at once. Where crunches focuses specifically on the rectus abdominis muscles, Vasisthasana is a great way to work the lower abdominal and upper leg muscles. In addition, the weighted pressure on the wrists will help's hold on the paddle, and the position of the arms help to strengthen the shoulders. Forward Plank, which focuses more on the front of the abdominal muscles, is another useful pose, as is Navasana, or Boat Pose, which does the same. If added to a workout, it's a good idea to come into the pose and then hold it for a specific amount of time, perhaps starting with thirty seconds on each side for Vasisthasana and using a modified version of NavasanaN to begin with. With time and practice, one can work up to longer and more demanding versions of the poses.

Specific twists that are helpful with paddling include twisted variations of Chair Pose, or Parivrtta Utkatasana. From Chair Pose, bring the hands to the heart and twist. Breathe into the new pose, and again work on lengthening the ability to hold the pose. This will also help with stiff shoulders, as will Parivrtta Trikonasana, Revolved Triangle, and Parivrtta Ardha Chandrasana, or Revolved Half Moon. As these are more advanced twists, one should, as always, work with a teacher to learn correct form before adding these to a personal workout routine.

In addition, vinyasas that incorporate Sun Salutations, or variations of Surya Namaskar, allow the body to work as a complete system – every muscle is worked and/or stretched in turn. Sun Salutations are good ways to warm up the body for further exercise and incorporate some aerobic work into a yoga practice, but they are also good for building general strength.

Beyond the physical, a yoga practice will allow one to develop greater concentration. This can translate into greater ease in any aerobic activity, but also into greater enjoyment of one's surroundings – yet another reason why yoga make such a great addition to a paddler's exercise repertoire. Happy paddling and Namaste!



Related Articles
Editor's Picks Articles
Top Ten Articles
Previous Features
Site Map





Content copyright © 2022 by Korie Beth Brown. All rights reserved.
This content was written by Korie Beth Brown. If you wish to use this content in any manner, you need written permission. Contact Korie Beth Brown for details.