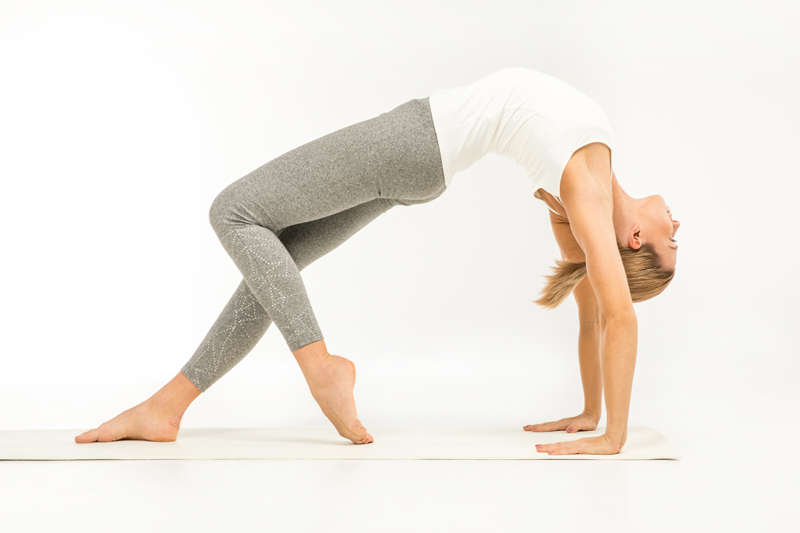 While it is possible to practice yoga by oneself, the yoga community is rich, varied, and well worth seeking out. Working with a live teacher can save a student from frustration and injury. In addition, it is far easier to try different kind of yoga in a class environment. Studio classes, however, average fourteen to seventeen dollars for a single session, which can make practicing with others seem like a luxury only for the wealthy. Are less well-off yogis and yoginis condemned to instruction solely from books and DVDs? Happily, there are alternative places to practice collectively.

Many people practice yoga by taking classes at their gym or local YMCA. This is an economical way to learn yoga, as the gym membership often covers the cost of classes. Sessions are usually an hour in length, somewhat shorter than a studio class. This is not a bad way to learn the basics of asana, but keep in mind three possible factors when considering this route. First of all, teachers are usually exercise professionals, but they may or may not have completed a standard yoga teacher training; it pays to ask questions and find this out. Another difference between gym yoga and studio yoga is in the focus: a gym class will be focused solely on the physical aspects of practice, and participants will not be exposed to the rest of yoga philosophy. Finally, a gym class may or may not provide access to yoga props such as blocks, straps, blankets, or bolsters, which can greatly enhance beginning practice. Depending on one's reasons for practicing yoga, these may or may not be drawbacks.

Many people who are interested in learning yoga do not belong to a gym and have no interest in purchasing a membership. Those interested in investigating studio yoga should look for what are called 'community' classes, offered at reduced rates or sometimes even free. The instructor, who is teaching these classes in order to give service to the yoga community, will be trained in the specifics of yoga. Classes will generally run from an hour to seventy-five minutes, and instruction will often include the use of yoga props. For many people, this option provides the best of both worlds: one experiences studio yoga at a much-reduced rate. The chief drawback of studio community classes is that they can be difficult to find and are usually held at non-peak times.

Those who do not want to practice at a studio have their reasons. Some need to schedule classes around work schedules; some are intimidated by a 'perfect yoga body' atmosphere at a studio; still others prefer to utilize alternative organizations. Senior centers often offer yoga classes for older individuals; cities sometimes offer yoga classes for those who live in the area. Classes can also be found through religious organizations, through health services, and even at work. It pays to ask around and discover what is available in the neighborhood. Often, these classes are taught by certified yoga teachers just beginning their careers, or by those who wish to work with a specific population.

Finally, studios that offer teacher trainings will often be able to refer individuals to newly trained instructors looking to practice their teaching skills. Those interested in private and semi-private classes can often find a teacher who will travel to different locations or offer classes out of private homes in order to gain expertise. These class sessions can be free or offered on a sliding scale, as the instructors are more interested in experience than in cash.

There are many low-cost alternatives to the traditional studio. Whatever the reason for looking elsewhere, yoga instruction can be found at low- or no cost. It pays to research what's available in one's community – DVDs and the Internet can be great for home practice, but taking a live class is an essential part of one's yoga journey.




Related Articles
Editor's Picks Articles
Top Ten Articles
Previous Features
Site Map





Content copyright © 2022 by Korie Beth Brown. All rights reserved.
This content was written by Korie Beth Brown. If you wish to use this content in any manner, you need written permission. Contact Korie Beth Brown for details.