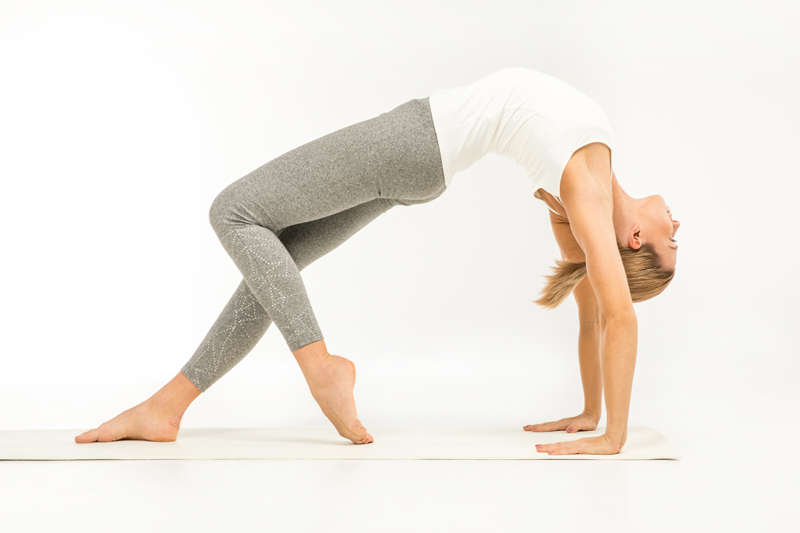 The northern hemisphere now moves into autumn. In the farming calendar, the harvest is gathered, and preparations are made for the coming cold season. Days shorten, but the pace of city life picks up – it's "Back to School" and the beginning of the artistic year for many symphonies and theater companies, as well as the time for high-profile sports such as football. As such, it's time to shake off the languor of summer in our lives as well as in our yoga and meditation practices. Chanting the Gayatri mantra ensures that we approach this, or any other season for that matter, firmly acknowledging the good in our lives and celebrating our connection with the Power that is greater than ourselves.

Mantra meditation allows us to simultaneously practice all four of the traditional yogic paths. Studying the meaning of a mantra engages us in Gyana yoga, or the yoga of philosophy; it also allows us to express our love for the world and thus practice Bhakti yoga, or the yoga of devotion. As a form of meditation, mantra belongs to the eight-fold path of Raja, or kingly yoga; in addition, many believe that japa, as mantra practice is also known, can help us to work with and improve our relationship with the world, a goal of Karma Yoga. The Gayatri is a good place to start with this practice, as there are no restrictions on when or where it can be used.

The Gayatri can be found in the Rig Veda, a gathering of poetry that dates back almost four thousand years. This particular hymn is then mentioned in both the Upanishads and the Pali Canon, two central works of Hindu and Buddhist philosophy. The Gayatri is both an invocation to the sun and a proclamation of one's resolve to seek truth. Chanted in Sanskrit, the mantra states the intention of the speaker to focus on spiritual growth:

Om bhur bhuvah swaha/tat savitur varenyum/bhargo devasya dhimahi/dhiyo yonah prachodayat
Or, in English:

We meditate on the divine light of the sun which brightens all realms. May our intellect be thus illuminated.

The Gayatri invokes the Sun God Savitri, asking that he help brighten the intellect of those who chant. Modern translations generally consider this to be a metaphor for divine radiance; consider that the term 'enlightenment' contains the word 'light'. Thus, the Gayatri is essentially a prayer for truth and understanding in a world that can seem filled with despair and darkness. It's also an expression of gratitude for the connection that we, as spiritual beings, have with our higher powers. As the wheel of the year turns, the hours of sunlight contract – yet we can still reach out and connect with the brilliance of the universe.

Many kirtan singers have recorded versions of this mantra; Deva Premal's version recorded on her album The Essence is extremely popular, but a version by Jai Uttal and Donna DeLory, as well as others by less-well-known kirtan singers, can also be found on YouTube. This mantra is commonly played during yoga classes as well. While it is a bit long for the traditional 108 repetitions, recurring iterations serve to quiet the mind and center the heart. Try chanting for ten minutes after a long day at work, or in the morning as part of a regular meditative practice. Attend a professional kirtan, or gather a group of friends together and create one of your own. There are many ways to bring this mantra into our lives, adding to our understanding of our connection to each other and to the Divine.

You Should Also Read:
Why Use Sanskrit?


Related Articles
Editor's Picks Articles
Top Ten Articles
Previous Features
Site Map





Content copyright © 2022 by Korie Beth Brown. All rights reserved.
This content was written by Korie Beth Brown. If you wish to use this content in any manner, you need written permission. Contact Korie Beth Brown for details.