Moving Into Stillness Book Review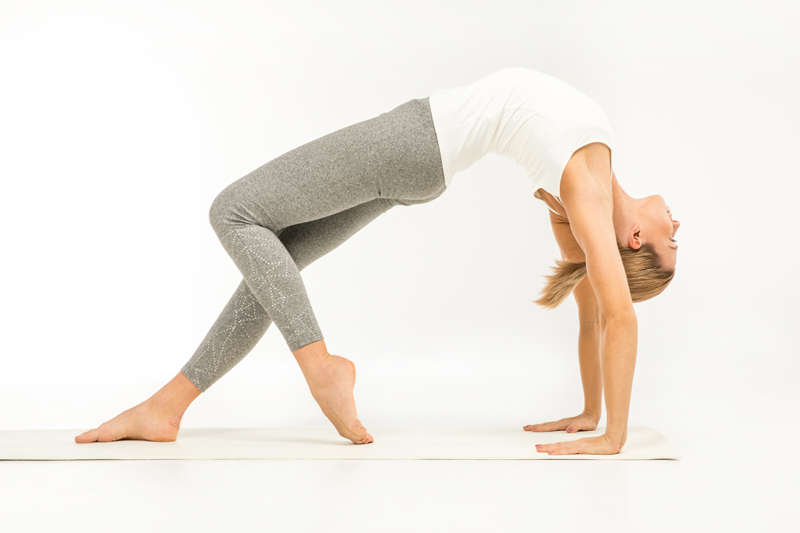 There's a great deal published about yoga these days: videos, CDs, books, on-line tutorials, but the classics are still in print. Take Yoga: The Spirit and Practice of Moving Into Stillness by Erich Schiffman. Published in 1996, this tome contains thirteen chapters of important teachings and tips about the practice of asana. Written in a personal, accessible tone, it's a must-own for anyone seriously interested in yoga.

Schiffman starts out with four chapters that explain the core beliefs behind any yoga practice. Chapters "Stillness" and "The Core of Goodness" set the tone with an essay on the importance of slowing down and making contact with one's inner being. "Why Yoga?" explains some basic reasons for a regular practice. "What Does It Feel Like?" is a short introduction to how yoga connects one's body, breath, and mind. Taken together, these essays are an excellent review of the importance of yoga as a practice that unites all aspects of a person.

Part Two is again four chapters long. These essays give basic ideas that apply to each asana. Schiffman explains basic anatomy, ujjayi breathing, lines of energy moving through the body, and the idea of "playing the edge" – moving to one's maximum stretch and holding to see if further openings might occur. Again, these are important ideas that merit review at regular intervals.

Part Three contains a detailed breakdown of forty-three asanas and vinyasas, including a description of all three Surya Namaskar, or Sun Salutations, that integrates breath and movement. Schiffman's genius is apparent here, with precise instructions that use basic, rather than anatomically precise but off-puttingly scientific language. It's hard to imagine a book that comes closer to a video's presentation.

Part Four is a short introduction to meditation. Again, Schiffman writes for the beginner but includes information that merits review every so often. The information included here is non-sectarian, applicable to every religious belief or to none; with the current interest in Buddhist, Hindu, and Tantric practices, it's nice to be reminded that the practice of yoga does not have to include acquiring a new religion. For those who consider themselves spiritual but not religious, this may be the most interesting part of the book.

No volume is ever perfect, but the negatives of this work are minimal. The photos are in black-and-white, and some of the final poses look intimidating; it's important to remember that one's flexibility may not start and may never reach Schiffman's. There's quite a bit of text, and this book is meant to be read rather than skimmed – some people will prefer audio or visual presentation of the material, but the book is only presented in a print format. These caveats aside, those interested in developing a personal yoga library will read this book more than once and then use it continually as a reference. The information herein is perennial – useful and timeless.

Schiffman, Erich. Yoga: The Spirit and Practice of Moving Into Stillness. Pocket Books, New York, New York. 1996. ISBN: 0-671-53489-7.
Disclaimer: I have never met Erich Schiffman and have no connection to him or to his studios. I purchased this book myself, with my own funds.



Related Articles
Editor's Picks Articles
Top Ten Articles
Previous Features
Site Map





Content copyright © 2022 by Korie Beth Brown. All rights reserved.
This content was written by Korie Beth Brown. If you wish to use this content in any manner, you need written permission. Contact Korie Beth Brown for details.