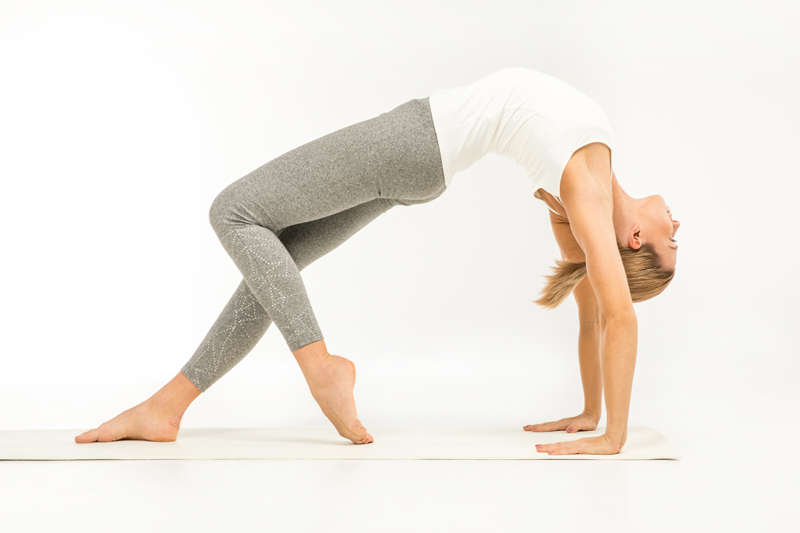 True fitness is a combination of flexibility, strength, and cardiovascular endurance, and most of us are truly good at only one or two of these. For most of us, cross-training helps avoid injury and burnout, but also ensures that we're working in all three zones on a weekly basis. For some, running's intense cardiovascular demands complement provide an important complement to asanapractice; for others, yoga's focus on flexibility and strength beautifully rounds out a runner's week.

The proportion of yoga to running in any week depends on one's goals. The United States Department of Health and Human Services recommends between seventy-five and one hundred fifty minutes of cardiovascular exercise per week – less if one's cardio practice is vigorous and more if it is not. Likewise, strength training should be undertaken at least twice a week. This means that, in a perfect world, we'd be exercising six times a week, balancing activities to make up these totals. Of course, most of us don't achieve this regularly; also, it's hard to measure how much cardio work we actually do in a single yoga class or home practice. Our preferences will affect our choices as well.

Every type of yoga class complements running; and the choice depends on one's interest and goals. "Hard" styles of yoga, such as ashtanga, will provide core strength and help to increase overall endurance. "Soft" styles, such as Yin Yoga, are great for increasing one's flexibility. Be sure to balance the intensity levels of workouts over the course of a week; a high-intensity yoga class, for example, might be complemented by an easy jog. Conversely, those who love to pound the pavement will benefit from taking at least one day a week to slow down and work gently.

Because running demands so much from the lower body, yoga poses which strengthen the arms and shoulders are important. So too are balancing poses, asanas which work the core, and those that focus on balance. Surya Namaskar or Sun Salutations, work almost every muscle in the body and can be used to warm up before a run and cool down afterwards. Garudasana, or Eagle Pose, which combines both upper- and lower-body twisting with balance work, is another pose that benefits the muscles used in running.

Runners who dislike exercise classes might want to invest in a private yoga lesson to learn correct alignment, control the pace of instruction, and focus on specific issues. While these can be expensive, think of them in the same group as good running shoes: an investment that can help avoid prohibitive doctor's bills.

At heart, running and yoga are both solitary, contemplative activities, and because of that they make a good combination. Whichever one's primary avocation may be, the two together provide balance and help avoid injury or burnout. If one chooses to combine the two paths, the result is bound to be greater than the sum of the parts.



Related Articles
Editor's Picks Articles
Top Ten Articles
Previous Features
Site Map





Content copyright © 2022 by Korie Beth Brown. All rights reserved.
This content was written by Korie Beth Brown. If you wish to use this content in any manner, you need written permission. Contact Korie Beth Brown for details.